Olin College of Engineering // 2016 Impact Report
Foundations play an integral role in Olin's continued success, and we are truly grateful for their support. Our unique mission, exceptional students and broad influence in STEM education provide an opportunity for foundations to know that their gifts have a real impact. For a complete list of foundation gifts, click here.
Partners in Change
Olin Receives Largest Grant Since Founding to Advance Skills, Mindset
When two institutions decide to work together, the new whole created is often much greater than the sum of its parts. That is how Olin College and the Kern Family Foundation believe it will be with their new partnership, announced this year.
Although they are very different in many ways (one a Midwestern grant-making institution, the other a small Northeast college), they agree wholeheartedly that engineering education needs to be changed, and that the key to that goal is educating engineers with a broader skill set and an entrepreneurial mindset.
Toward that end, the foundation has given Olin a $6 million grant—the largest since Olin's founding—to support Olin's Collaboratory and advance its transformational work with other educators, hundreds of whom have visited the college over the last few years to pursue fundamental curricular change.
With the help of the grant, the college has hired three new faculty this year and will be able to hire two additional faculty next year to continue curricular innovation within and outside the Olin laboratory.
"The work that this grant supports will amplify by three or four times our ability to catalyze broad and lasting change in the way engineers are taught—change that is vitally necessary if engineers are to grapple with the complex challenges we face in the world today," said Olin President Richard K. Miller.
"Olin's track record of curricular innovation and its mission to foster fundamental change at other institutions make it a unique and exciting partner for attaining our shared vision of graduating more engineers with a broader skill set and mindset," said James Rahn, president of The Kern Family Foundation.
Santos Family Foundation
Partnership with SCOPE will improve traffic safety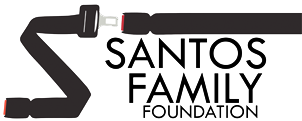 The Santos Family Foundation is a nonprofit dedicated to automobile and driving safety for a very personal reason: four members of the Santos family died in an automobile crash in 1990. For years, the Foundation has pursued ways to enhance automobile safety by examining the efforts of public and private organizations in the field and funding promising ideas. Dante Santos is a 2014 Olin graduate.
After learning of the SCOPE program, the Santos Family Foundation financed a three-year $210,000 grant for a project that would explore innovative ways to make driving safer.
This past year, to impact this overwhelming problem, an Olin SCOPE team focused on finding and implementing a data-oriented means of making streets safer for everyone, including pedestrians, drivers and cyclists.
Specifically, the team concentrated on providing citizen groups and transportation engineers with the ability to generate statistics and evidence that would help them argue for infrastructure change, whether it's a new traffic light, stop sign or speed limit adjustment. As more citizen-activists band together to make the case for safer streets, the Santos-Olin SCOPE project will allow them to more easily collect data and share it with public safety professionals and local officials.
"The Olin students worked hard to tackle a very broad problem, and we have enjoyed collaborating with these talented, innovative and idealistic young engineers," said Paul Santos. "They have come up with a practical and user-oriented tool for improving safety for everyone who uses our roadways. As Trustees of the Foundation, we feel the SCOPE program has both advanced our goals in fulfilling our mission and has been a good exercise in undergraduate engineering education."