PGP's Student Worker, Shree Madan, had a conversation with Olin Alumna, Rachita Navarra and learned how she is incorporating engineering to improve the lives of heart patients with irregular heart rhythms.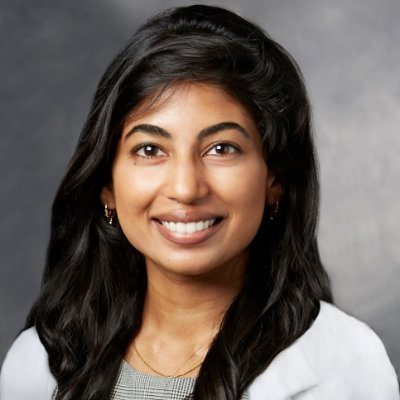 Rachita Navarra 11' is a bioengineer turned cardiologist who is soon to be specializing in heart rhythm disorders at UCSF. Even as a high school student, she knew that she wanted to go to medical school but wanted to do engineering first. She wanted to go to medical school with a different perspective than what you would see from someone who majored in pure biology or chemistry. During our interview, we spoke at length about the way her engineering background, specifically at Olin, still helps her to this day. In her own words, "Having the engineering background before medical school has really allowed me to have a perspective on medicine and healthcare that is very much centered around innovation and finding areas of opportunity to improve the standard of care not just for my individual patients but on more of a hospital or even national level."
Using Olin's flexibility with course plans, she took classes which may not be traditionally in the bio pathway but prepared her for the work she wanted to do with medical innovation. She started directly using skills she got from these classes while she was still at Olin on the Boston Scientific SCOPE team as well as other projects. Working in a project-based environment during college was even more helpful for her when working on projects but even when she was trying to get into medical school. The projects she worked on at Olin were fascinating to her interviewers and helped her stand out from the numerous interviews they did. 
After her time at Olin, Rachita went on to attend medical school at UT Southwestern which is a medical school where there have been many scientific discoveries in various research fields such as drug development and cholesterol levels in the bloods. While there she took a year-long certification on innovating healthcare solutions and worked on a project to develop an infection-detecting wound dressing which got an honorable mention. After going through these kinds of problems from the engineering side, she was now also looking at them with a medical lens. 
Because of her interest in Biodesign, she was very keen to join Stanford where they have a specific track for internal medicine residents that allow them to also explore Biodesign. In this program, she was able to do even more in the area of her interest and worked with various people who themselves had innovated brand-new technologies. She was even able to secure a research grant to develop novel mapping techniques and through that was able to travel the world and present at various conferences both nationally and internationally. Whenever asked about her presentation skills, Rachita would always say they were developed at Olin College through every Expo, every semester where she would need to explain her projects to people outside of her field. 
As she was developing her own specialty, which actually started at Olin where they were building pacemakers, she focused on electrophysiology which as she described it "is debugging circuits in the heart" making it the perfect cross between engineering and medicine. In her final year at Stanford, while applying for cardiology fellowships, she was recruited by her current mentor at Washington University, St. Louis, where they're working on a new approach to treating arrhythmia completely non-invasively with radiation. 
Rachita also went through the Leadership, Entrepreneurial, and Acceleration program at WashU where she found an area of improvement within technology and developed that into something commercially viable. She is now working on her own startup which she incorporated just last year! Safe Beat Rx is her company which looks at machine learning applications for heart rhythm disorders.