At my high school, our college counselors told us we should start thinking of what we wanted to do for college near the end of our junior year. When I first came in with a list full of the three-letter tech classics and an undying wish to go to the United States, the counselor told me I had to give this tiny engineering school called Olin a chance. Okay, okay, I feel like you're gonna need some context before we keep going. 
I'm Charlotte Ramiro, and I spent most of my high school years living in Madrid, Spain. I'm Spanish, but I think I bounce around the international student label since I also inherited an American citizenship from my grandma. I lived in the U.S. for a couple of years around middle school, and I really preferred the American way of teaching to the Spanish one.
You see, here in Spain, the education system just wants you to do well on a test. Education is not about learning and understanding, but about memorizing and regurgitating information and hopefully learning something along the way. When I moved back here from the U.S., I knew that I wanted to get away from the Spanish way of teaching and go back to the learning and experience-based culture of the U.S.
This didn't come without its problems, though. For one, American college is SO much more expensive! Even though I have citizenship, the federal financial aid I was offered still made one year of American college cost as much as a whole degree in Spain. Then there's the issue of being away from my family – I'm an only child, so my parents wanted to be able to stay in touch with me when I moved away, and that would be pretty hard if I was living in California with a 10-hour time difference. After quite a bit of haggling, though, we managed to come to a compromise: I would only be able to go to the U.S. if my college was on the East Coast and I could get a decent scholarship.
And so, I came into my college counselor's office with my list of requirements and schools which I thought could meet them - all of them within the engineering realm, as that was what I wanted to study. That was when she told me to look into Olin. Franklin W. Olin College of Engineering was a school not too far away from Boston, so it fulfilled my time zone requirement, and they offered a scholarship worth 50% of tuition to all accepted students. Though the schools on my list were all known to give scholarships to good students, Olin was the only one to guarantee me one if I got in. It seemed like a pretty good option for my U.S. list, so I scribbled down the name and went home to look into it more. I learnt that Olin, counteragent to the Spanish universities I so disliked, was one hundred percent project-based and had a two-stage admission process where if you make it past the first stage, they invite you over to campus for a weekend and let you experience Olin firsthand. 
Now, don't get me wrong, I did like the idea of Olin, but I wasn't entirely sold on the small size or the chance that I might have to do all the work in my group projects. You see, in high school, there always seems to be a group member who doesn't do any of the work, and another one who has to take on their workload in order for the product to come out well. I was always the one who took that extra burden, and I didn't want to spend the next four years doing twice the work just to carry my lazy group member through their degree. To be honest, Olin was near the bottom of my list when I first applied, but it met all of my needs, and hey, worst case scenario, I'd get to travel to Boston, so I decided to bite the bullet and let Candidates' Weekend make up my mind.
Lo and behold, I made it through! And boy did Candidates' Weekend change my mind. Immediately, my doubts about being the only one doing the work in projects were swooshed away. Everyone I met on campus seemed passionate about engineering, and a lot of the projects that were on display seemed super interesting. I also got to experience Olin teaming firsthand in our design challenge, which I found super fun. Not just that, but I saw that though the community was small, it wasn't full of drama and tension like high school – it felt more like a big family than a tiny school. And wow, was it a cool family, too! Did you know Olin has a fire-spinning club? I promised myself that if I got in, I would 100% join. I also learnt that the Olin experience wasn't just Olin, but you could cross-register and join clubs at Babson and Wellesley as well to "break the bubble" and expand your social life past the 350 students in your school. There were also a bunch of other reasons that I started to fall in love with Olin:
The small size means you get to connect more with professors: It's easier to ask for help directly from your professors since your classes are usually under 50 people. This also means that it's easier to get research and internship opportunities with the staff since not only do they know you better, but they are also usually happy to work with Olin students!

The dorms: Olin dorms are pretty spacious, usually the size of a 3-4 person room at most colleges, but only shared between two people. Each room also has its own private bathroom and air conditioning. Rumor has it that the dorms were built so that if Olin failed as a school, they could be repurposed into hotel rooms. I don't know how true that is, but they definitely look like it.

Gender diversity: It's not every day that you see an engineering school that has around 50% women. It's definitely a win in my book!

You direct your own learning: A lot of projects are open-ended, and you can explore topics that are interesting to you while still applying your engineering knowledge. 

Learn to work as a real engineer: Most of engineering is based on working on group projects, so the Olin learning style helps you get ahead of the game and go into the workforce fully prepared.
I left Candidates' Weekend with Olin as my first-choice school, so you can imagine how glad I am that I didn't let my doubts overcome me. Though it's true that Olin might not be for everyone, I think there are plenty of people who will find that it's the place for them if they just give it a chance.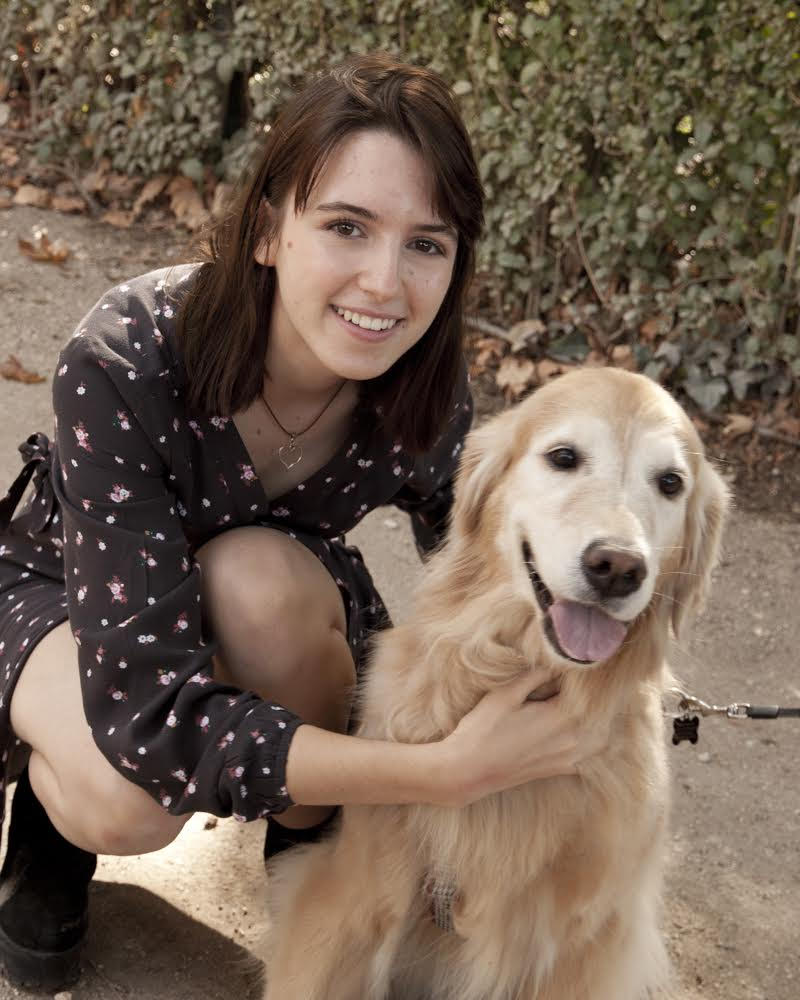 Charlotte Ramiro '24 is an Engineering major from Madrid, Spain who absolutely loves her dog.