Hi! I'm Rishita, your not-so-chaotic-and-very-friendly Olin sophomore! I'm from right around the corner (Westborough, MA), so I thought I might share some tips and tricks with all of you about the Needham area!
I highly recommend getting off campus every once in a while to get a breath of fresh air and explore the wonderland that is MA! Getting off campus has really helped me rejuvenate and prepare for the next week of classes :)!
From Needham, you may choose to indulge in the hip city vibe of Boston/Cambridge or go for a more soothing experience in the suburbs of Natick/Framingham. Whichever side you decide to explore, I promise you, you WON'T be disappointed. 
I remember just last year a couple of us decided to Uber our way into Cambridge and delve into some REALLY good samosas along with a very ~inspiring~ Bollywood movie (Mission Mangal if you were wondering). Honestly, the bond I forged that day with this group has only been growing stronger ever since. (Sorry that got super sappy very quickly. Anywhooooo. My point is that I highly recommend a planned trip to the city once in a while).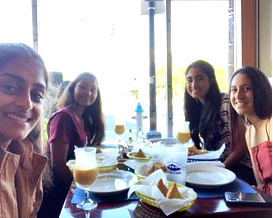 Girls' day out in Cambridge, MA!
That being said, most people know about Olin's proximity to the city, however, only a few are aware of the hidden gem of MA: Natick. (Just know that I am COMPLETELY unbiased. It's not like I lived near Natick at one point in my life. SHHH). 
Natick, about 15 minutes away from Olin, houses one of the biggest malls in New England and offers a variety of fun activities such as impromptu Dave & Buster's trips, midday boba escapades, random trips to Macy's to try on prom dresses, and cheese taste-testing adventures at Wegmans, along with many others that would probably fill up this entire page! (#IwishIwasSponsored) 
In addition to the mall, there are several other stores such as Target, Walmart, and Five Below which prove to be quite convenient as well! 
Speaking of convenience, getting to Natick is not only cheaper, but also...you guessed it: more convenient. Olin students can take a free BOW (Babson Olin Wellesley) shuttle to Wellesley College and take the free mall shuttle from there on Saturdays. Once there, you have an array of activities to choose from! 
Needham and Natick also offer an array of outdoor activities! Find out more here!
To conclude, there's always something new and exciting in the Needham neighbouring areas, and I hope you take full advantage of this strategic college location! 
That's it from me today folks. Thank you for coming to my TED Talk! See you around :)
P.S. Feel free to reach out to me at rsarin@olin.edu to learn more about Olin and the Needham area. I swear I'm not scary :)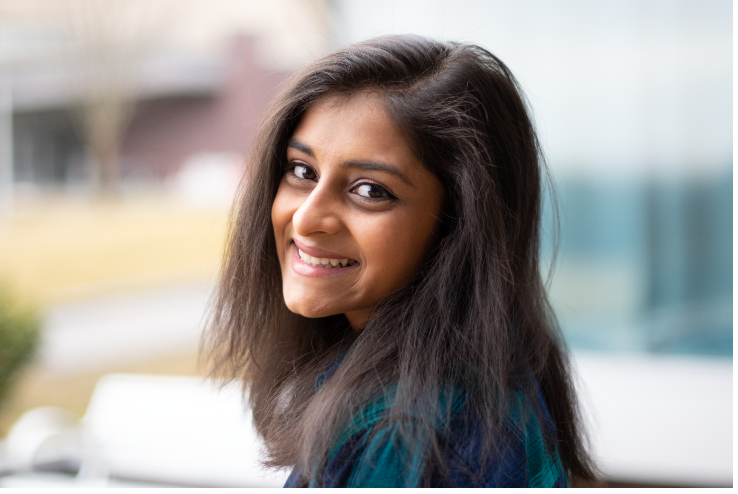 Rishita Sarin (she/her/hers) is a sophomore at Olin studying Engineering with a concentration in Computing and Economics.