Hey there!
My name is Meg Ku (she/her/hers), and I'm a sophomore at Olin. I'm from Westborough, MA, and I'm studying Electrical and Computer Engineering (ECE). I'm truly enjoying my time at Olin, whether it be working on my braille printer in Principles of Engineering (PoE) or singing in PowerChords, Olin's a cappella group. But I think one of my more notable traits is my ownership of an extremely long, extremely puffy, down coat. We've had quite a few below-freezing temperature days and even some snow, and although the campus buildings are less than 30 steps apart, I still need to bundle up.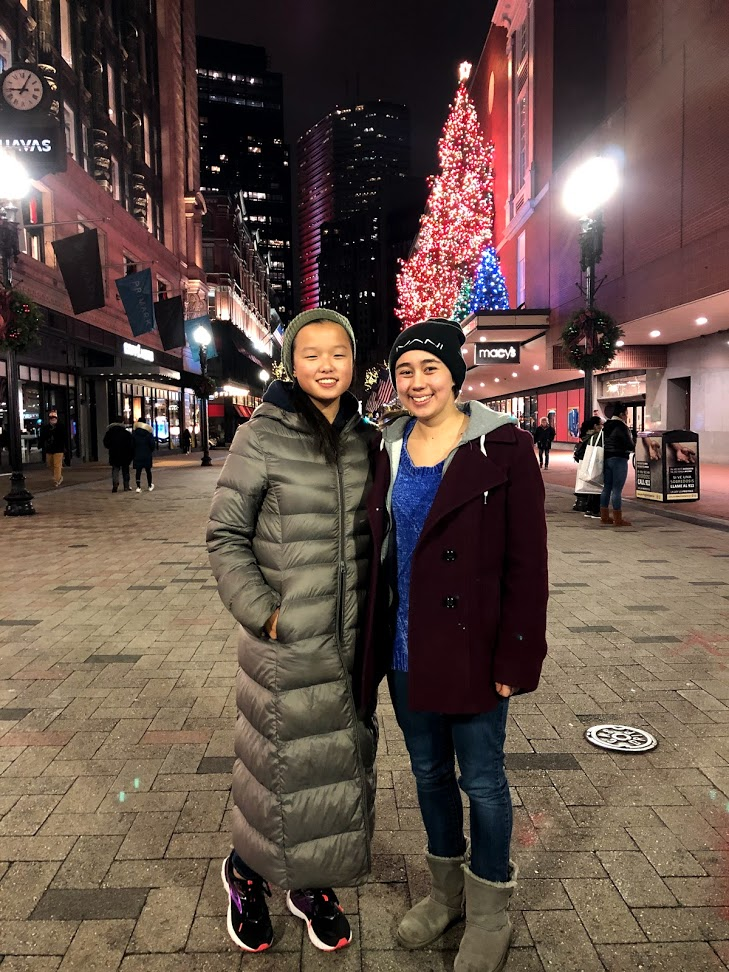 Me and my long coat (left) and my good friend Katie (right)
Now, I know what you're probably thinking - you must have seen me strutting this at the Paris Fashion Week or on another runway. And sure, it's not the most flattering color, but it is so warm. In high school, I'd get comments from classmates comparing me to a mushroom, a worm, or a walking sleeping bag. Which weren't fantastic, but I love my jacket so much that I didn't let them stop me from feeling super comfy, warm, and happy. 
At Olin, I get inquiries about my coat, too.  But they're not the same. Students will ask me about how my jacket works - how do I zip it up? Can I zip from the top? Are there one or two zippers? How's the range of motion? How warm does it keep me? One group in my Products and Markets class even completed user research on campus last semester to gauge interest in a coat that had a similar length to mine, but with the ability to compress the coat so it had a shorter length as well. At Olin, students don't just view products for what they are; they view them for what they could be. And it's truly an exciting place to be because I find myself curious about how I could improve the jacket I love. Maybe I'll add magnets to the bottom so that the zipper ends already line up when I bend over to zip it up. Or, I could attach a motor to the zipper so that the jacket zips itself! 
If there's any advice I can offer you, I implore you to keep an open mind. What some may see as an eccentric fashion statement, others may see as a technical challenge, full of design potential. I hope you come and visit the campus soon, but in the meantime, stay warm and stay curious.