July 12, 2023
Keoni Mahelona '07 is a leader in indigenous sovereignty of data and technologies.
Keoni Mahelona '07 is using his interdisciplinary engineering knowledge to help Māori people take ownership of preserving and protecting their indigenous language, te reo Māori.
Mahelona is the chief technology officer for Te Hiku Media, a charitable media organization in New Zealand. Run by Māori Peter-Lucas Jones, Te Hiku produces 24-hour radio and television broadcasts by and for Māori people, such as Kapa Haka group dance performances, high school Māori speech competitions, and important community news.
As the lead on a team of data scientists and software developers at Te Hiku, an important aspect of Mahelona's work is creating natural language processing tools for te reo Māori and other indigenous languages.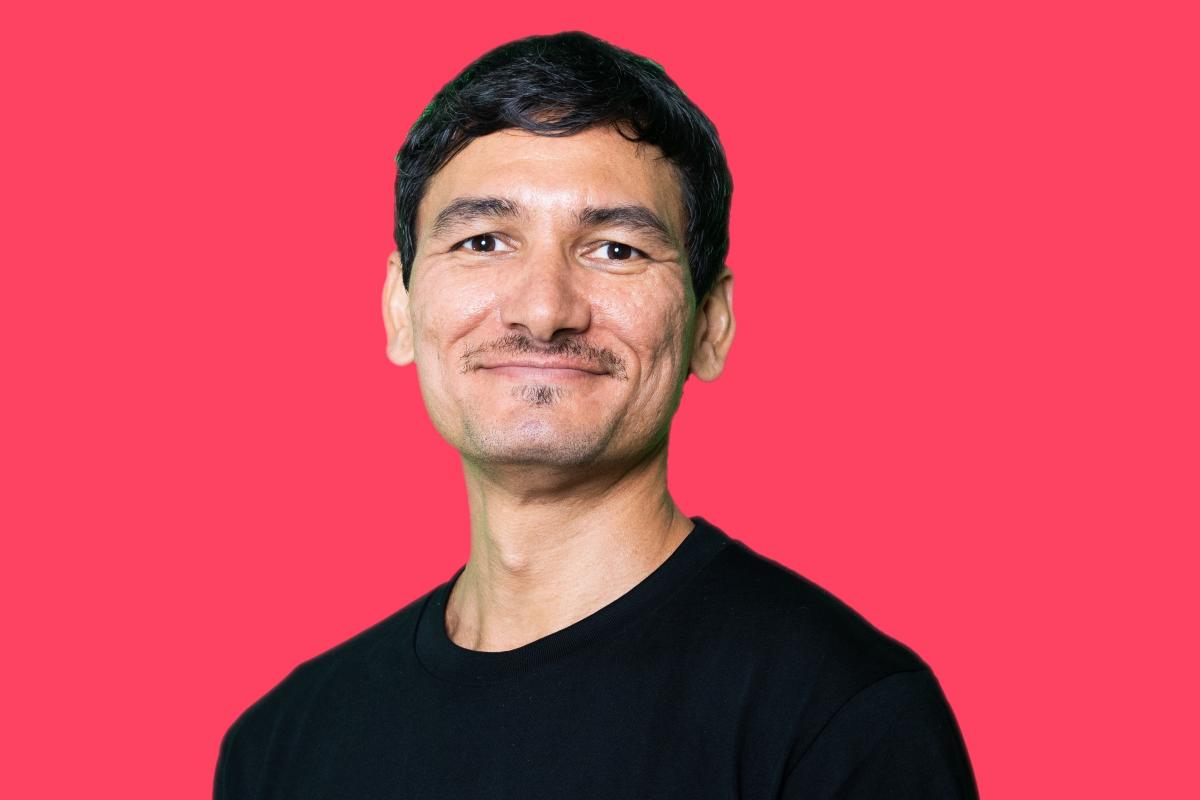 When I started at Te Hiku in 2014, they were in the process of digitizing archives from Māori speakers born in the late 19th century
We wanted to capture these recordings and make them accessible to Māori so they can hear their language in a way they haven't in a long time because it's been lost to colonization.
Keoni Mahelona
Class of 2007
During this project to manually digitize and transcribe the audio recordings, Mahelona realized it was taking a long time because "only a handful of people in the world can do a good job with this nuanced and hyper-specific regional language."
"So, I thought to myself, why don't we just teach computers to do it?"
To keep te reo Māori accessible to Māori people but out of the hands of the public domain and big tech, Mahelona used 300 hours of annotated audio to build bespoke language technology tools for te reo Māori, including automatic speech recognition and transcription.
"With a lot of marginalized languages, there isn't a lot of digital data available, especially in the public domain that is labeled and accessible," says Mahelona. "And if you use big platforms like SoundCloud or YouTube, you're giving them permission to make derived works from your content, such as training models for their own language technology. At Te Hiku, we don't think that these big companies should have access or control over te reo Māori—and our regional community in New Zealand agrees."
Mahelona has also built software for Te Hiku's livestreaming content that allows them to avoid using free, mainstream services that control what they can broadcast.
"As a media organization, we pay an annual licensing fee that allows us to broadcast copyrighted content in our livestreams, but if we used YouTube or Facebook, their algorithm would automatically shut us down," says Mahelona.
Mahelona and his team are currently working on functionality for bilingual livestreaming captioning in te reo Māori and New Zealand English, as well as finetuning a Māori pronunciation app.
"Te Hiku's position is that Māori resources and tools should be created and provided by Māori-led companies and organizations," says Mahelona. "I'm not Māori, but Peter-Lucas and many members of our organization are. We have representatives of five tribes on our Board—Ngāti Kuri, Te Aupouri, Ngai Takoto, Te Rārawa, and Ngāti Kahu—and we speak on behalf of our community."
Originally from Hawaiʻi, Mahelona forged a varied career path before Te Hiku, including a Fulbright scholarship to the Victoria University of Wellington for computational nanotechnology, developing a short-lived startup building a device that collects water from the environment to supplement rural water supply, and milking cows.
"I want young engineers to know that you don't just have to go work in Silicon Valley, and life isn't about making a lot of money," says Mahelona. "With an Olin degree, there's a lot you can do; find what you want to do to have a good impact, and you can be happy."
In addition to his undergraduate degree from Olin, Mahelona also holds an MBA with a concentration in technology entrepreneurship from Babson's F.W. Olin Graduate School of Business, as well as an MSc in Physics from Victoria University of Wellington. He and his partner, Peter-Lucas Jones, live in the Far North of New Zealand, where he trains for and competes in 70.3 triathlons.