Olin College wishes to provide a safe and supportive environment that promotes academic success, personal development, and involvement in campus life. The Residence Life team supports the College's commitment to revolutionize engineering education by creating a seamless connection between experiences inside the classroom and life in the residence halls. 
Your Room & Packing List
Tips on what to pack and what NOT to pack for your first year at Olin & an FAQ about living in the residence halls.
Click to learn more
Residence Life Team
The Residence Life team is made up of R2s(Resident Resources), Hall Directors, and the Associate Director for Residence Life.

Resident Resources, commonly referred to as R2s, are an integral element to our shared vision. Through intentional community development, R2s cultivate the network of support paramount to achieving safe and accessible environments.

Hall Directors are graduate students who live in the Residence Halls and lead that halls team of R2s in our shared vison of cultivating a safe and accessible environment for everyone. They also serve in the on-call team responding to any student crisis or emergency.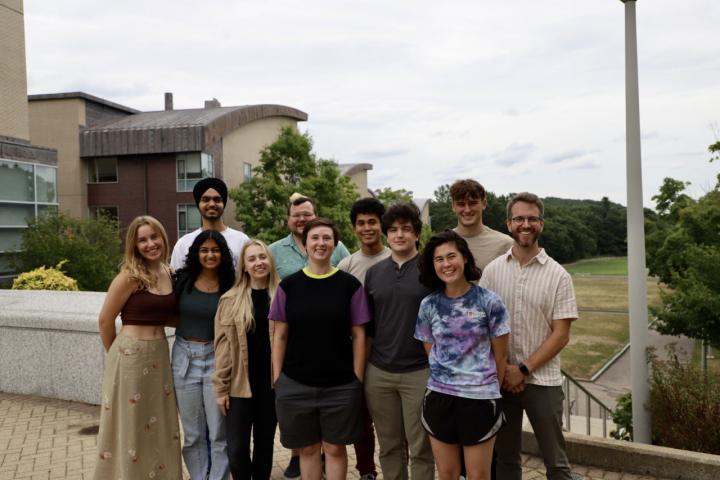 ---
---
Frequent Housing Assignment Questions
Incoming students complete a housing profile and are matched with a student through our holistic matching profiles.  Returning students select their room and roommates through the Room Selection process in the Spring.
The Housing Agreement is a common practice within college housing to establish expectations between the student and the college specific to living on campus.  
Typically, all students at Olin live in double rooms where they share a bedroom & bathroom with a roommate.  Returning students have the ability to select into the suites, where most students live in single rooms and share two bathrooms within their suite group.  A limited number of students with documented needs may live in single rooms should a single room be necessary based on their documented needs - this process is initiated with Disability Services.
In short... no, we encourage all incoming students to trust the roommate matching process to allow us to intentionally pair incoming students within the Frist Year community.