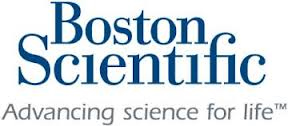 Biomedical Applications for a Novel Polymer
The Boston Scientific Polymer SCOPE team has worked to characterize two novel polymers and evaluate their potential use in medical devices. Polymers currently play a key role in biomedical devices and have many applications including use in surgical tools, as coatings on implantable devices, and even as components of drug-eluting devices. This year's SCOPE team researched and identified applications for these novel polymers, developed a testing plan and associated protocols to characterize relevant properties of the novel polymers, and then used these results to inform recommendations on the use of the materials in medical device production.
The team developed and executed six major experiments related to properties particularly significant for biomedical devices.  Through the execution of these experiments, the team produced finalized versions of validated protocols that could be used in the future or further expanded for more comprehensive experiments.
Boston Scientific - Polymers poster
Faculty Advisor
Alisha Sieminski
Team Members
Megan Elsenbeck
Tiama Hamkins-Indik
John Higgins
Rachita Navara
Grace Ou