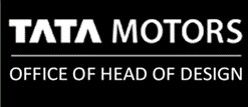 Collaborative Design of Autonomous Vehicles for Aging Adults
A cloud technology-based interdisciplinary collaboration between a globally distributed team of design engineers and automotive designers, focused on developing a new automotive space for aging adults.
The goal of TOCA Design (Tata Motors | Olin College | Coventry University | Autodesk) was to bring autonomous vehicles to a group traditionally underserved by the tech sector: aging adults. This distributed project was a radical collaboration between students from Olin College of Engineering and Coventry University's Automotive Design program, who worked as one team to bring insights into the public eye. The team used Autodesk's cloud based design and CAD tools - including Fusion 360 - to facilitate collaboration and document the insights, learnings, and processes along the way to help industry and academia learn from this experience.
Faculty Advisor
Alexandra Coso Strong
Team Members
 Brett Atkinson
Cecilia Diehl
Alix McCabe
Rebecca Patterson
Brennan VandenHoek