January 28, 2022
The Olin College campus community celebrated Fall 2021 Expo on December 17, 2021.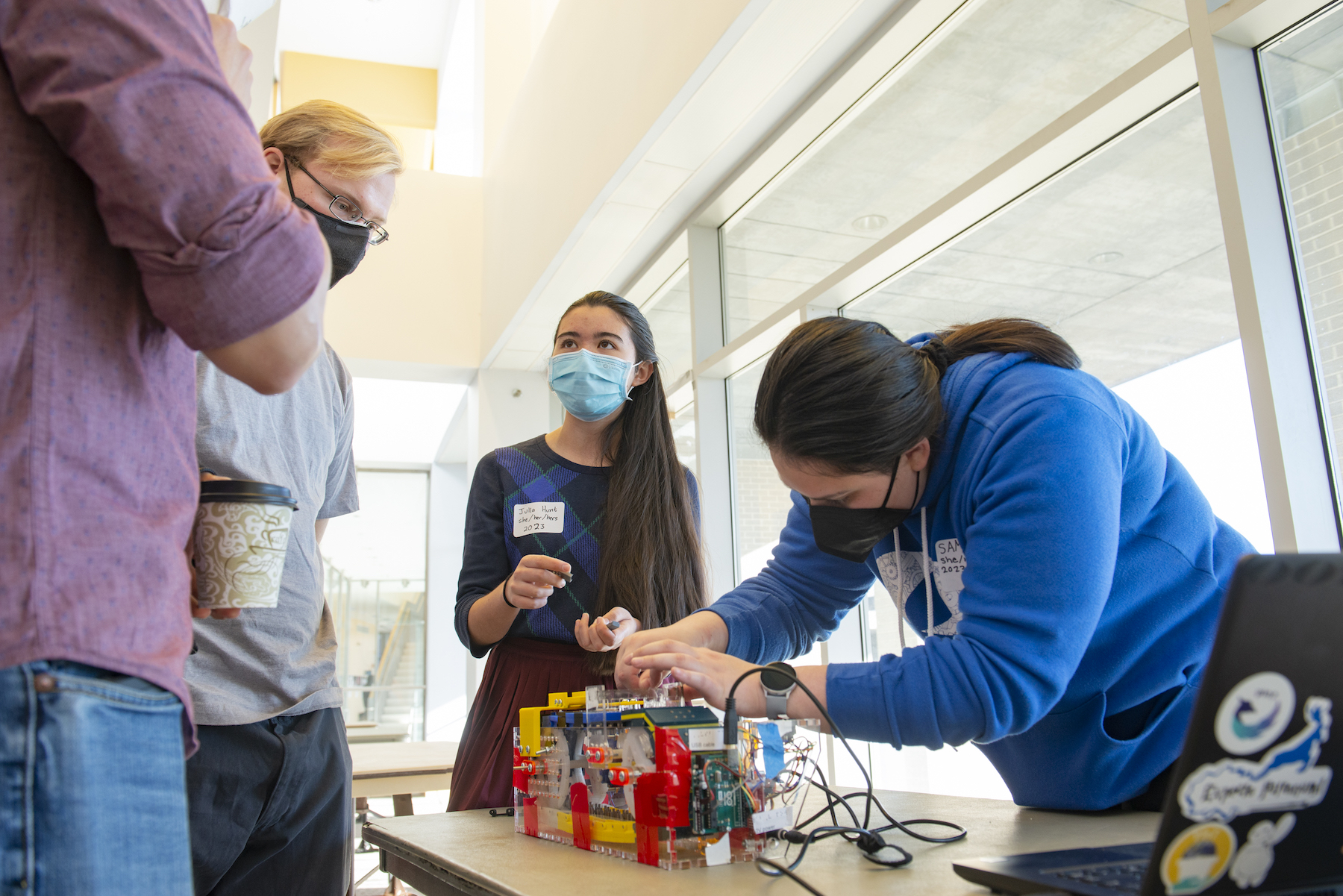 Expo is an end-of-semester event that provides the Olin community with a chance to celebrate what our students have done each semester. Students were invited to all share something from a class, passionate pursuit, extracurricular activity, co-curricular, or any other activity (Olin-related or personal). Artistic pursuits of the day included concerts by the Olin Conductorless Orchestra (OCO) and a Wired Ensemble event in the Milas Hall Mezz. See students' submitted projects on Airtable.
Students shared with faculty, staff and Olin President Gilda Barabino their discoveries, projects and accomplishments through poster sessions, interactive demos and performances. 
See the photo gallery from the day by clicking the photo or link below.
Olin College Campus Community Celebrates Fall 2021 Expo!
---