Daniela Faas
she / her / hers
Associate Professor of the Practice and Director of Fabrication and Laboratory Operations
On Leave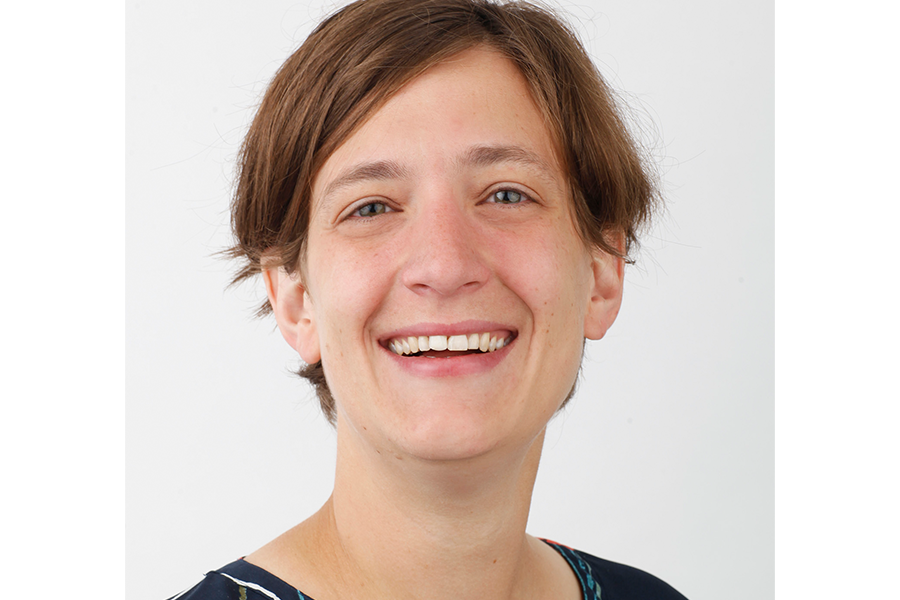 education
Ph.D., Mechanical Engineering, Human-Computer Interaction, Iowa State University
M.S., Mechanical Engineering, Bucknell University
B.S., B.A., Mechanical Engineering, International Relations, Bucknell University
research
Engineering Design Education
Virtual Reality
Computer Aided Design
Fabrication and Making
Both inside and outside the classroom, Daniela's goal is to broaden participation in engineering education, especially in the field of fabrication and prototyping.
Her mission is to empower all students to use and master the tools of engineering production and prototyping and strives to ensure that students, faculty, and staff are part of compelling, inclusive and safe educational environments.  
Prior to joining Olin College, Dr. Faas was the senior preceptor in design instruction at the John A. Paulson School of Engineering and Applied Science at Harvard University. Dr. Faas was a Shapiro postdoctoral fellow in the Mechanical Engineering Department at MIT after receiving her Ph.D. in Mechanical Engineering and Human-Computer Interaction from Iowa State University, developing low cost immersive Virtual Reality applications for products and systems. Dr. Faas graduated from Bucknell University with her M.S. in Mechanical Engineering and joint B.S./B.A. in Mechanical Engineering and International Relations. Dr. Faas is currently a research affiliate in the Department of Mechanical Engineering at MIT. Her research focuses on the early stage design process and methodology and engineering education with a focus on fabrication and prototyping in the classroom.  
Select Publications
Q. Bao, D. Faas and M.C. Yang. Benefits and Limitations of Sketching & Prototyping in Early Stage Design. Accepted to The Fourth International Conference on Design Creativity (4th ICDC), 2016.
D. Faas, S. Gong. Improving Novelty and Quality during introductory mechanical design competitions. Proceedings of ASME 2016 International Design Engineering Technical Conferences & Computers and Information in Engineering Conference (IDETC16-59251).
C. Lombardo, D. Faas, A. Uttamchandani. Improving Design Competency in Introductory Engineering Courses within a General Education Requirement. Proceedings of ASEE Annual Conference, New Orleans, LA, 2016 (ASEE2016-15839).
G. Hein, M. Verstraete, D. Peters, A. Lucietto, D. Obannon, D. Faas, J. Nagel. The Changing Role of Professional Societies for Academics. Proceedings of ASEE Annual Conference, New Orleans, LA, 2016 (ASEE2016-375625).