Hello and welcome to an Admission tag-team blog post! My name is Dan and I am Olin's Regional Admission Counselor. Being regional means that I work for Olin but not AT Olin. I am based in Boca Raton, Florida and I work with students from Texas to North Carolina. And MY name is Tori and I'm also an Admission Counselor, but I work at Olin's campus in Needham, MA.
Just like everyone else, Olin is adjusting to the COVID-19 situation. However, one of Olin's founding precepts is "A Culture of Innovation and Constant Improvement." The pandemic has forced Olin to acknowledge and truly live this precept. One part of that precept states, "The College commits itself to the need to be open to change and to support a culture of innovation and constant improvement in every aspect of its operations and programs" (you can read more HERE if you'd like). This founding idea of adaptability and innovation has prepared Olin to meet the challenge of remote instruction head-on.
We thought it might be fun to talk about what the transition to full-time remote work is like for someone who works on campus (Tori) versus someone who already worked from home (Dan), as well as explain what the Admission and Financial Aid team is doing to help prospective students during the COVID-19 pandemic.
Dan: Working remotely can be challenging at times because the only person I have to talk to everyday is my dog, Poe, and he rarely answers back unless there's food involved. One of the interesting things that has happened for me during the pandemic is that I actually have MORE social interaction now that everyone is remote. In NO way did my colleagues leave me out of things before; it's just that there are more group chats and video calls that wouldn't normally happen if everyone was on campus. It's a nice side effect of this unfortunate situation.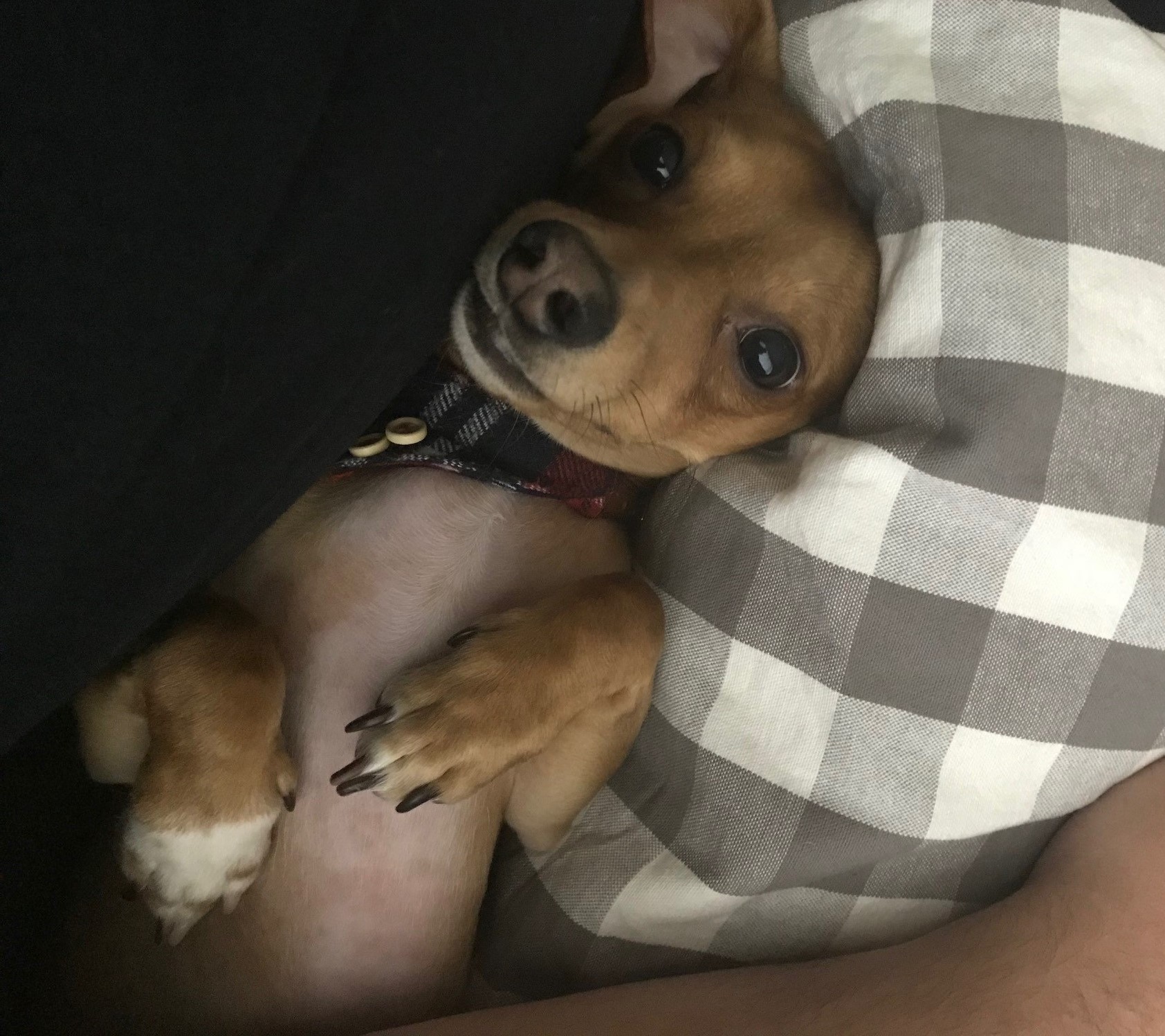 Poe (Dan's dog, not Olin's Principles of Engineering course) keeping Dan company while he works
Tori: Working remotely for me was initially tough! I'm used to a pretty social existence, not only personally but also professionally. My work as an admission counselor is very outwards-facing and jam-packed with visitor interaction on our campus. As the counselor overseeing OVAL (Olin's Volunteer Ambassador League), it's part of my job to forge the connections between current Oliners and our visitors to campus, whether that be through campus tours, open houses, or overnight hosted visits. With the necessary rise of social distancing to curb the spread of COVID-19, I was worried that personalized visitor connections would be lost and folks wouldn't be able to get a better feel for who we are and what life is like at Olin.
However, I'm happy to say that my worry was unfounded! My fellow staff members and an outpouring of awesome student volunteers have stepped up to make a range of personal virtual visiting options available! So what has changed while working remotely? Well, Zoom has become my new best friend. I'm on it all the time since it is an easy way for me to still have an open line of communication with the rest of the Admission and Financial Aid staff. Transitioning to remote working has emphasized how crucial it is to keep up contact and conversations, even if you cannot physically be in the same room. Working remotely is also teaching me the importance of maintaining a healthy work-life balance, particularly when that boundary gets hazy. I tried out different schedules to determine what was best for me. This meant crafting a schedule and work environment that not only made me most productive, but also that was best for my mental health. I've found that keeping to a 9-5 schedule and making sure to "end" my workday was what felt right, but everyone is different and I encourage you to keep trying to find your balance! Also, now I can wear my fuzzy sock and sandal combo around the house constantly.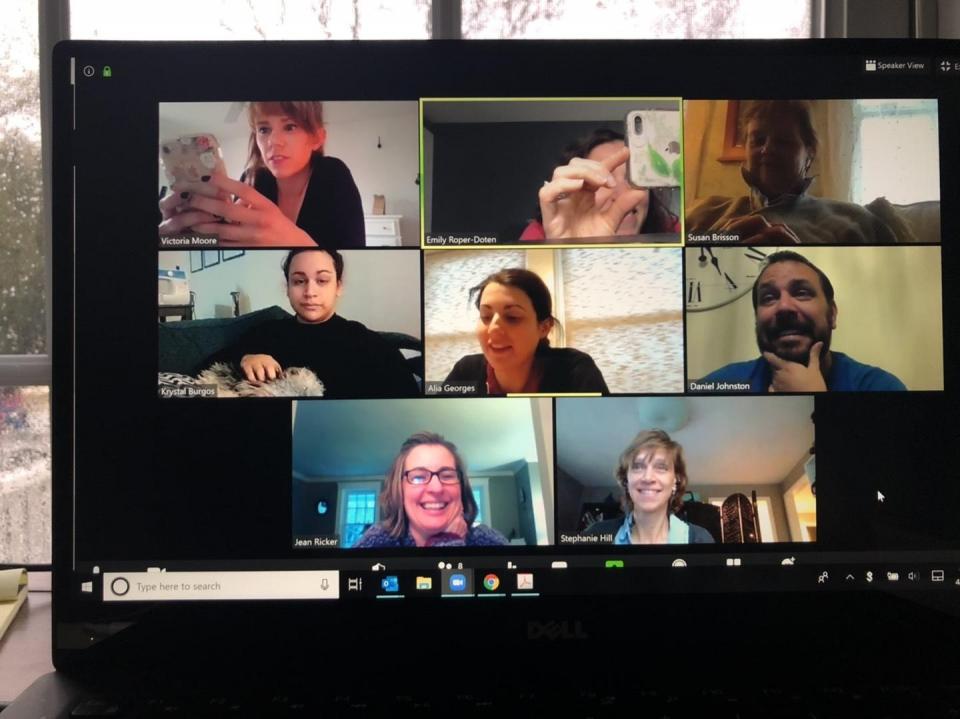 The Office of Admission & Financial Aid having fun on Zoom
Make sure to stay tuned in to the Office of Admission & Financial Aid's "Connect With Us Online" page for the resources and information you need to keep moving forward in your college search.
Take care!
Tori and Dan