Tackling Problems, Effecting Positive Change in the World - A Chat with Maia Bittner '11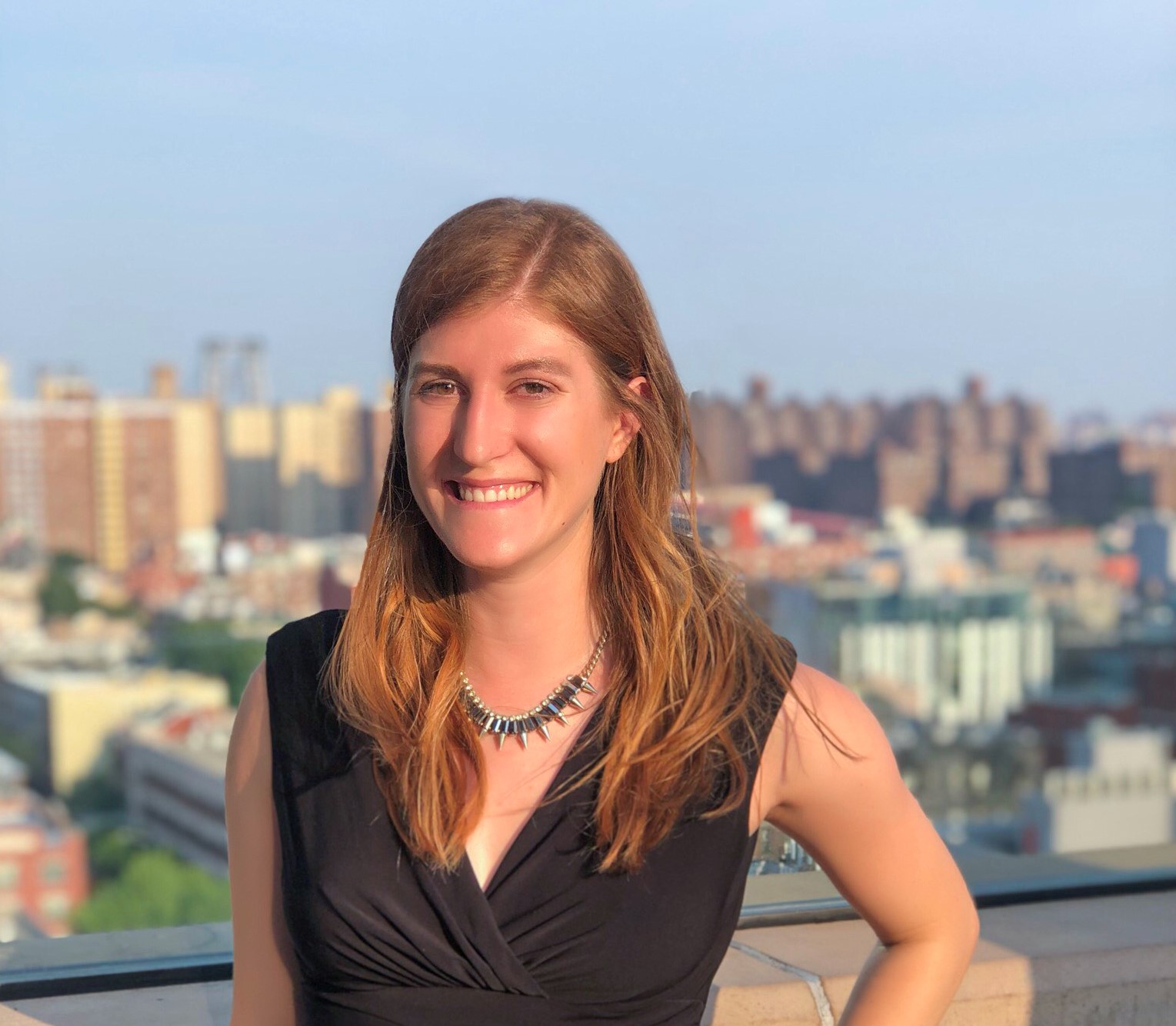 "Problem: Americans' floors are dirty because they walk in and they've got dirt on the bottom of their shoes from outside..." That's Maia Bittner (class of '11) speaking as an investor on episode 84 of The Pitch, a podcast where entrepreneurs pitch their businesses to a panel of investors. She is giving an example to the podcast's host of what a pitch for a very early-stage startup might sound like. Following the quick high-level assertion of a problem, she enumerated anecdotal data points on how Americans currently solve the problem, culminating with the commonplace piles of shoes that people have next to their front door. Maia continued her roleplay: "Then, our product is like a big piece of tape you put in your front door; as you walk over the tape, it sucks all of the dirt off your shoes." As quickly as she started illustrating the product, she turned her attention to defining the initial target customers. "The best target group to start with is usually whoever feels the pain the most, and so we're gonna start with households who have young children because… if they just have to walk across this sticky mat, it [keeping dirt off of floors] happens automatically." The host remarked at how concisely Maia describes the solution and how she zeroed-in on detailing the niche of potential users that her hypothetical company would first target.
It is this kind of laser focus that investors look for in early-stage startup founders, and it is this kind of product development expertise that Maia brings her employer, Chime, through her role in business operations. The last time Olin's blog featured Maia in March of 2018, she was working alongside Michael Ducker (class of '09) as a co-founder of Pinch, a fintech startup that made it easy for users to build their credit history just by paying rent. In September of 2018, Pinch was acquired by Chime, a late-stage financial technology startup that provides banking services with a mission to help members achieve financial peace of mind.. Besides appearing as an investor on The Pitch, Maia is engaged with early-stage investing as a Sequoia Scout and as an investor with Parcel B, an investment collective of Olin alumni and community members who invest in Olin alumni-founded companies.
In her new role at Chime, Maia says that she is always tackling "big problems for Chime members." Her most recent assignment is to figure out how to improve Chime's ATM features. "People come to me with all kinds of ATM problems, which is super fun because when I started, at the time I didn't know anything about ATMs.  … To be able to become kind of an expert in something new I think is super fun." Maintaining the same directness when dissecting a problem as she did on the podcast, Maia outlined the process by which she dove into understanding ATMs: "One, it's like understanding the effect our ATM strategy has on our customers; Two, how much all of the different options cost; and three what it is about our ATMs that people do and don't like…" Taking these and much more into consideration, Maia explains her job as, "…figuring out what benefit our members are going to get from the different options and then turning our path forward."
When asked how her engineering background affects the way that she goes about her job, Maia explained, "I feel like it would be hard to become an expert in ATMs without an engineering background because there's a lot of infrastructure –  I understand… the constraints of systems and how these independent parties need to communicate with each other…" Maia characterizes this process as employing an engineering mindset and elaborates by sharing her belief that, "To do something well, you have to understand it really, really on a deep level in order to find the pockets of opportunity." She also describes that doing so employs the user-oriented design processes that are core to the Olin curriculum. Reflecting on her work, Maia said, "I was tasked with making ATMs better, but you could easily imagine that the right solution to that problem doesn't even have anything to do with ATMs (because the problem at its core is easy, widely accepted payments and having access to your funds in a convenient, affordable way)… I think that a user-oriented, holistic, needs-focused way of solving problems is certainly very present in my life."
Maia has been solving problems throughout her career either as a co-founder or an employee of a startup. Maia commented that she went into the startup world because she saw startups as offering an avenue to have a really big impact on what you are working on, have high agency over the work that you do, learn things in a very ground-up way, and remain close to the key problems being addressed. "In hindsight," Maia said, "one of the benefits… is that it's very trendy right now to work for startups." However, she acknowledged that the glamor is certainly not guaranteed, and went on to say that, "Startups are not objectively better than going to grad school; they're not objectively better than going to work for a big company…" Maia also elucidated one of the most common struggles that startup founders face: "It can be very hard to operate for an unknown amount of time with so little feedback about doing the right thing… you have to take so many steps without any data or any feedback, and that can be really unnerving for people."
On how to abate the challenge of uncertainty, Maia highlighted that she was always very focused on customer feedback and that her sense of what makes a good business or product has evolved over time to become more acute. Of course, starting a company is no easy task no matter how good your product development sense is, and it is certainly not the right path for everyone. While a difficult path, entrepreneurship can also be rewarding; Maia believes that, "…entrepreneurship is a really high leverage way to effect change in the world." She went further to emphasize that being entrepreneurial is something that is not just reserved for people who decide to take the path of starting a venture capital-backed company, saying, "I really like the definition of entrepreneurship as having the skills to enact the change that you want to see in the world – and I think that can very easily exist within a big company."
Besides being entrepreneurial, Maia considers the stakeholders in an individual's work a large determinant in how they can enact change. When asked how to balance entrepreneurship being both a capitalistic endeavor and an endeavor in the interest of the public, Maia answered, "The way to balance it is, frankly, choosing good people to report to, choosing good investors, choosing good employees, choosing a good customer base.
That's how you balance doing good in the world and being an entrepreneur."