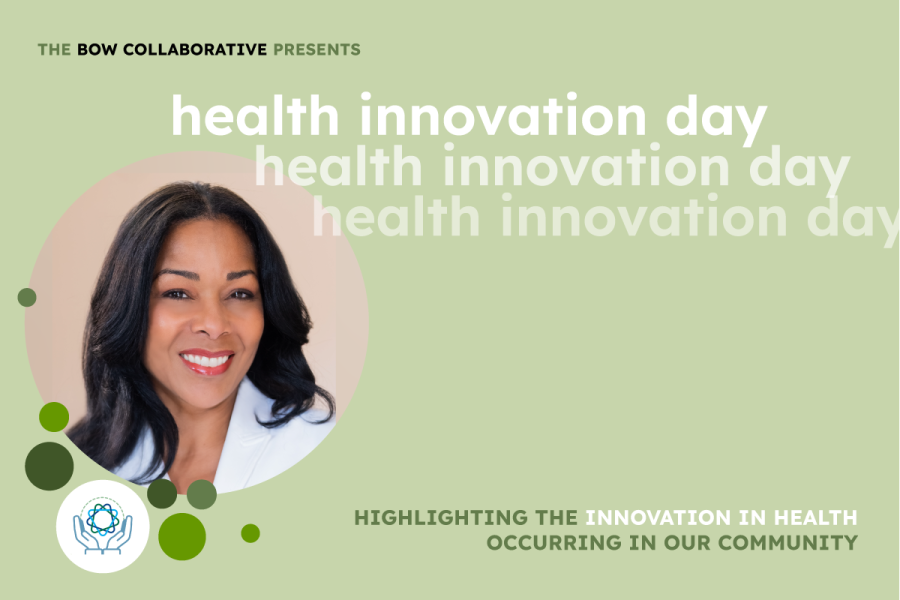 Date
Wednesday, April 05, 2023 - 1:00PM EST
Location
Babson Recreation & Athletics Complex (BRAC)
Health Innovation Day: Include. Design. Acquire.
Event Schedule:
1:00 - 3:00 pm - Expo of Health-Related Research/Companies/Clubs/Courses
3:00 - 4:00 pm Speaker and Award Ceremony
*Funded by the Babson/Olin/Wellesley Presidential Innovation Grant Fund.
For more information, read further below or contact Elizabeth Johansen (ejohansen@olin.edu) or Cory Knox (cknox@olin.edu)
Showcase your Project!
The event committee is looking for students, staff, faculty, and alumni to present their work or work-in-progress. Research / companies / clubs / courses / initiatives are all welcome. Let us know if you want to have a table and chat with attendees by applying here by March 22. For more information, contact Elizabeth Johansen or Cory Knox.
About the Speaker
Kendal K. Whitlock is the Head of Digital Optimization, RWE Clinical Trials, with Walgreens. This role leverages data assets and partnerships to advance culturally responsive approaches to clinical research. In her role, Ms. Whitlock focuses on digital, educational, and community-based solutions to drive access to clinical trials, enabling opportunities that are flexible and convenient for participants.
Ms. Whitlock brings nearly 25 years of pharmaceutical industry experience to this new role. She is thought leader who advocates for digital literacy, health equity, and patient empowerment by applying data-driven methods to customize approaches that address patient/community unmet needs.
Ms. Whitlock holds a Master of Public Health degree in Sociomedical Sciences from Columbia University (New York, NY) and is currently working toward a doctorate. She earned a BA with honors from Spelman College (Atlanta, GA).
Ms. Whitlock has published in peer-reviewed journals, is a global speaker, Co-Lead of the 3C Decentralized Clinical Trials (DCT) Research Curriculum Initiative for the Decentralized Trials Research Alliance (DTRA), Chair of the Product Development and Clinical Research Sub-committee for the Med Tech Color Collaborative Community, member of the Personalized Medicine Coalition (PMC) Health Equity Task Force, Associate Fellow for the 2022-2023 Precision Medicine: Ethics, Politics, and Culture project (Columbia University) and member of the NIH-BMGF Innovation Equity Forum Steering  Committee.