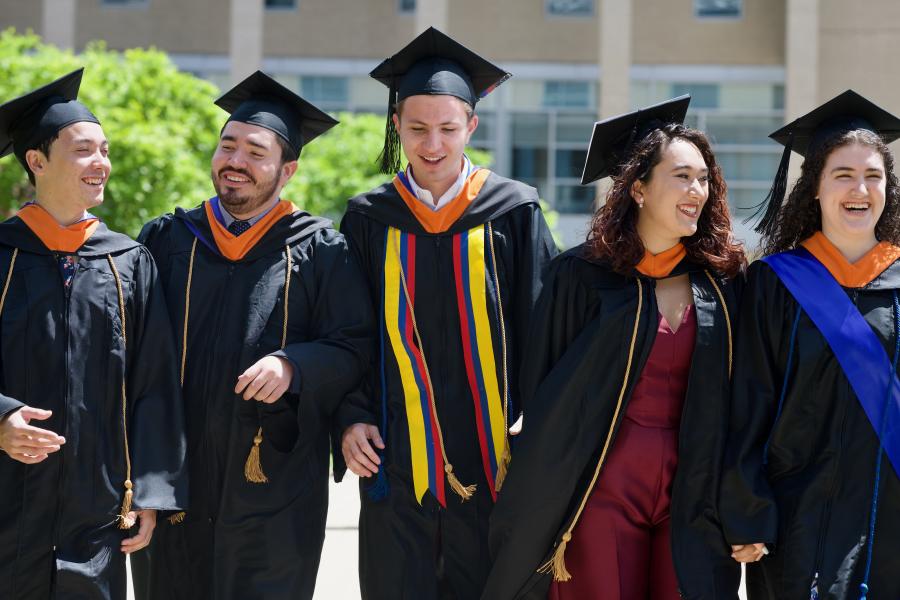 Date
Friday, May 10, 2024 - 2:30PM EST
Location
Olin College of Engineering
2024 Commencement Ceremony
Friday, May 10, 2024
2:30 - 4 pm EST (in person)
Olin Campus - Great Lawn tent
A reception will follow the ceremony. Graduates and their families, Olin College staff, faculty, students, alumni, trustees, friends and guests are all invited to attend. Livestream of the ceremony will be available for remote viewing. 
President's Reception 
Thursday, May 9, 2024
4:30 - 6pm EST (in person)
Olin Campus - Oval tent
Graduates and their families are invited to join President Barabino, faculty and staff for this reception to celebrate together and enjoy food and drink. 
Parking and Accessibility
There will be onsite parking available for guests. We will have golf carts available for guests who require additional assistance.  
Requests for accessible seating should be sent to the Commencement Operations Committee at commencement@olin.edu.  
Local Restaurants and Dining
Families may wish to make reservations for meals off campus while in town to celebrate Commencement. View a list of dining options in Needham and nearby towns.
Weather   
Commencement will be held outside in a tent on the Great Lawn, rain or shine.   
Photography and Video 
We will have professional photography and video teams on campus and will share photos and video with you after the event.