Spring 2023 Olin College Expo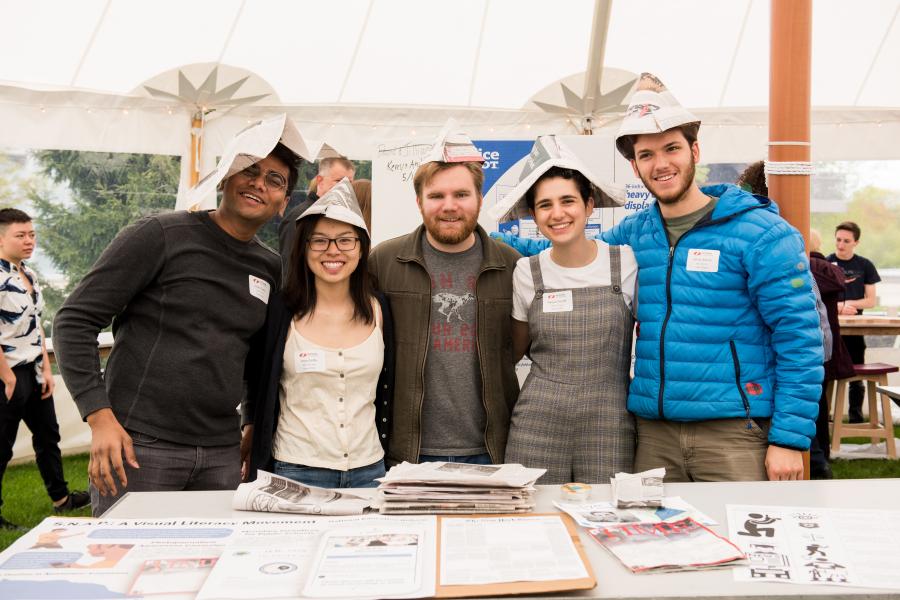 Date
Tuesday, May 09, 2023 - 9:30AM EST
Location
Olin College of Engineering
Please join us for the Spring 2023 Olin College Expo on Tuesday, May 9th.
The Olin Expo is an end-of-semester celebration of student work. Students may share a favorite project from a class or a passionate pursuit, a research experience, or another endeavor. Tables line the hallways of the Miller Academic Center, select classrooms, and large projects are outside, under the building overhang.  We invite community members and student family members to join us for this special event.
If you have any questions, please email expo@olin.edu. No pre-registration is required, we simply ask that you sign in when you arrive at the Miller Academic Center.
Please note that we are unable to host any additional K-12 student groups this year. Please check back again next year.
Expo Spring 2023 Schedule - Tuesday, May 9, 2023
| | | |
| --- | --- | --- |
| Time | Activity | Location |
| 9:30 - 10:00 am | Welcome Breakfast | Tent on the Oval |
| 10:00 - 11:00 am | Exhibition Session One | Miller Academic Center Hallways & Designated Classrooms |
| 11:00 - 12:00 noon | Exhibition Session Two | Miller Academic Center Hallways & Designated Classrooms |
| 12:00 - 1:00 pm | Community Lunch | Tent on the Oval and the Dining Hall  |
| 1:00 - 2:00 pm | Story Slam | Norden Auditorium |
| 2:30 - 3:30 pm | OCO Concert | Milas Hall Mezzanine |