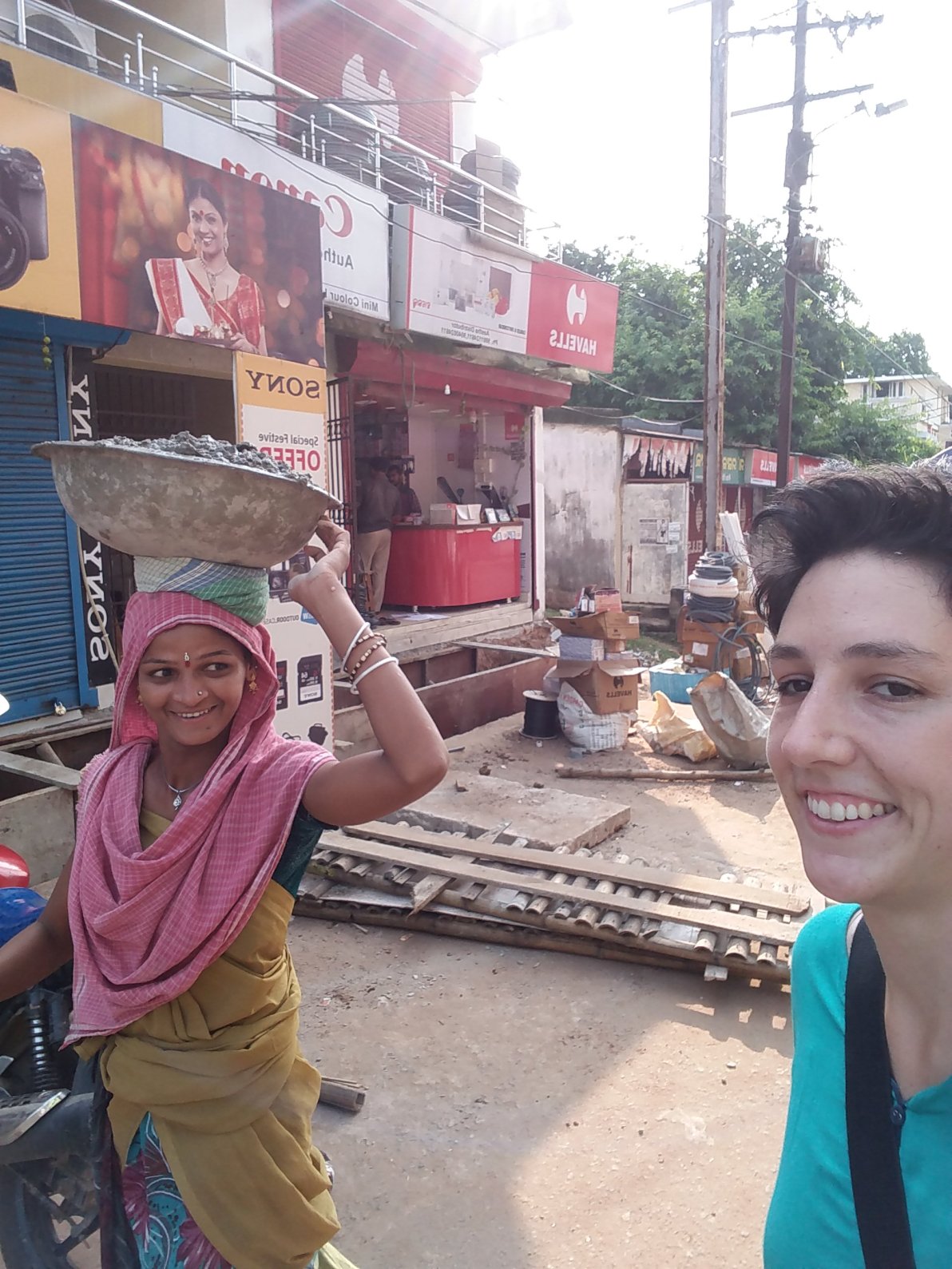 Lauren '07 in India
The Fulbright U.S. Student Program is now more than 50 years old.  Each year, the program provides one-year foreign study and research opportunities for over 1000 U.S. students. Opportunities exist in most countries, and there are exciting new additions every year. Most Fulbright grants provide travel, medical insurance, books, a monthly stipend geared to the cost of living in the host country (ranging from about $1000 to $4000 per month), and, usually, tuition. See information at http://us.fulbrightonline.org/about/fulbright-us-student-program
 There are also English Language Teaching Assistantships (ETA) in many countries, including France, Argentina, Chile, Czech Republic, Germany, Hungary, Indonesia, Korea, Romania, Taiwan, Thailand and Turkey. Some require language proficiency, some do not. For the Teaching Assistantships, see http://us.fulbrightonline.org/about/types-of-awards/english-teaching-assistant-awards
The internal Olin Fulbright kick-off session will be during the last week of April and the official deadline is in mid-October.  The application process is not for the faint of heart - it's time-consuming and requires discipline.  The students are advised early on in the process that working on a Fulbright application was like taking a full-time course! The students need to be determined and work on their applications over the summer from wherever they were - biking across the northeast, travelling around Europe, conducting research off campus, working full time and taking a full course load of graduate classes.
Once the students submit their application in October, it's a waiting game. The applicants hear back from Fulbright only around the end of January when they are notified if they have made it to the final round or not.  The final selection notification can be anytime between early March to late May, depending on the country.  From mid-October until the final results are announced, the majority of students either apply to graduate schools or full time jobs.  However, rather than focusing on the outcome it is important to take a step back and focus on the scholar in the scholarship process.
Many candidates have found that going through the Fulbright application process is a journey in self-discovery. Our alumna applicant from the class of 2010 described the process this way, "The Fulbright application process was a great learning experience for me.  Developing a project proposal that I was truly passionate about and writing about myself in the personal essay required a lot of soul searching that I don't always stop and take the time for on a daily basis.  It was really good for me!  My advice to anyone thinking about applying is to start as early as possible!  I didn't realize how much work the application would be until I really started diving into it!" 
What is it like to win a Fulbright Scholarship?  Read about Steven Zhang '12  - both his application process and the experience itself, Becky Belisle '10, Nagy Hakim '17, Victoria Preston '18 and Laurel Hafford '07 as they describe their Fulbright experiences in past PGP posts and personal blog pages.
Email Sally Phelps, Director of Post-Gradaute Planning if want to find out more and/or are interested in applying.