June 28, 2023
Olin has received a gift from MathWorks that will provide seed funding for the Olin MIRROR (Movement to Invest in Reciprocity & Re-imagine Outreach Relationships), a space in Kendall Square, Cambridge, that will develop STEM engagement opportunities and community partnerships for underserved local youth. 
Kendall Square has been called the most innovative square mile in the world, and it is also home to one of the country's oldest public housing communities. In this neighborhood, Olin's MIRROR will collaboratively build relationships that span living, learning, and working spaces and that will involve college interns, high school students, and industry partners.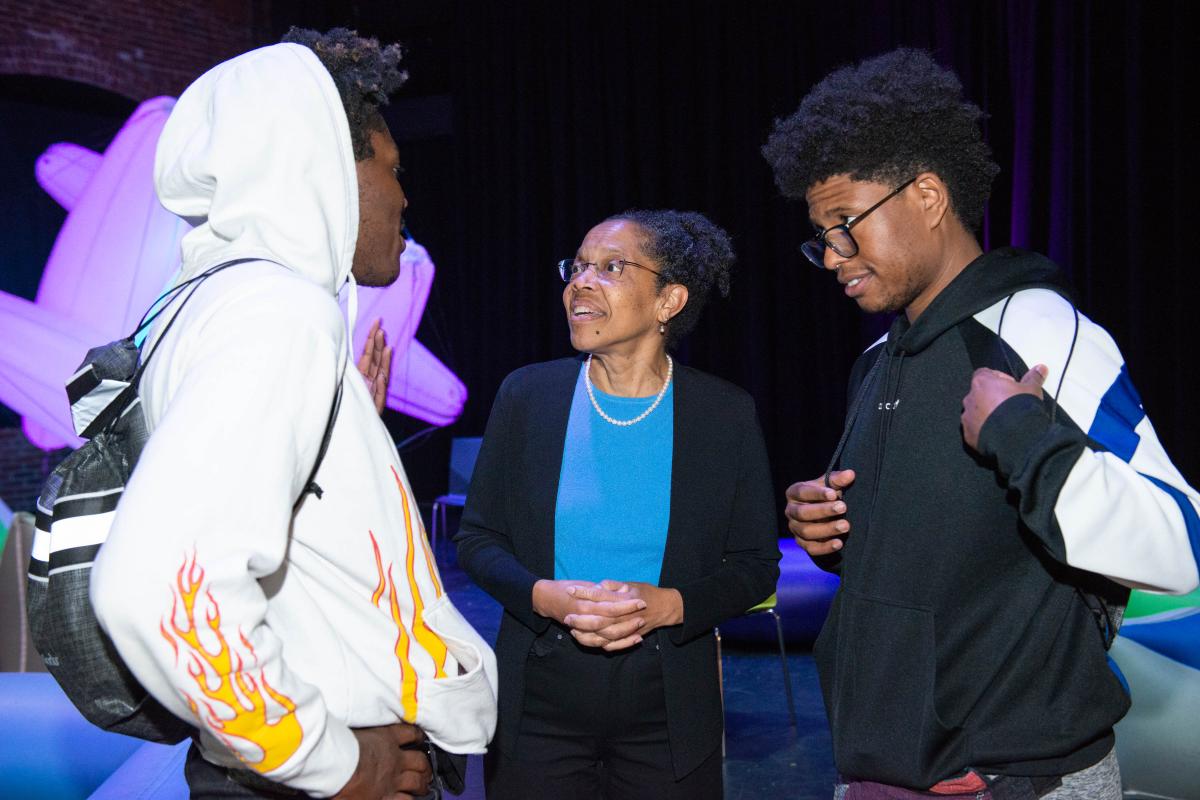 The MIRROR's ambitious goals set out to reimagine how cultures of high expectations and high support often found on HBCU campuses can permeate colleges and companies in and around Cambridge.
Support from MathWorks enables the MIRROR to serve as a cornerstone for Olin's institutional commitment to Engineering for Everyone.
Gilda A. Barabino
Olin president and professor of biomedical and chemical engineering
Read our Strategic Plan
"At MathWorks, we believe diverse perspectives are critical to engineering and science innovation. They help us challenge the status quo and arrive at better solutions. The MIRROR is a bold, multifaceted effort to cultivate connectivity and innovation within this community, and we are pleased to collaborate with Olin on this important initiative", commented P.J. Boardman, Director of STEM Outreach and Workforce Development, MathWorks.
Funding from MathWorks will enable a series of activities and events at MIRROR. One recent example was adynamic public preview of a STEM Slam in April that featured 10 performers and engaged 90 audience members of all ages. MathWorks STEM Outreach Engineer, Wynter J. Duncanson, who shared her own STEM story, said, "I enjoyed sharing the stage at the STEM Slam with so many talented storytellers, and I look forward to developing new ways to influence programs that cultivate the kind of creativity that fuels places like MathWorks" STEM Slams at the MIRROR will be annual gatherings that feel like the combination of an HBCU homecoming and a tech company hack-a-thon, says Amon Millner, senior advisor to the president for community strategic initiatives and associate professor of computing and innovation.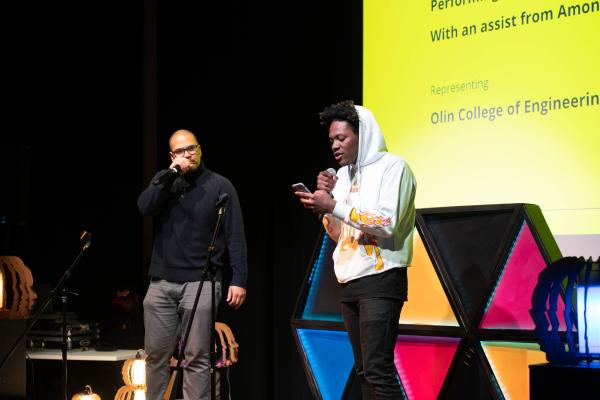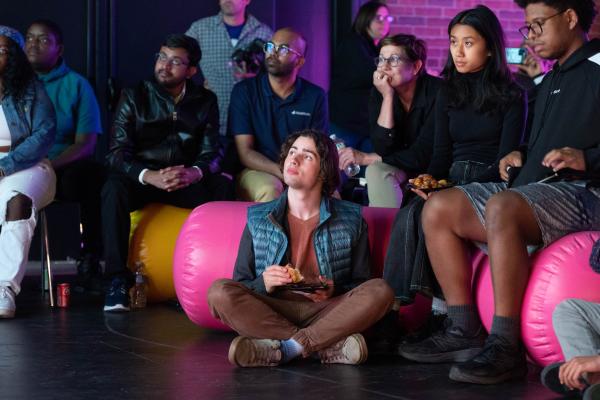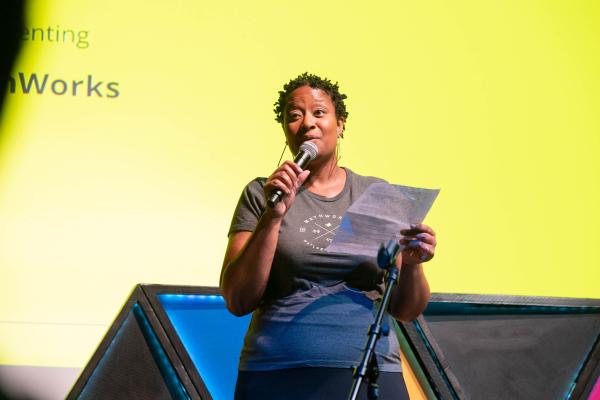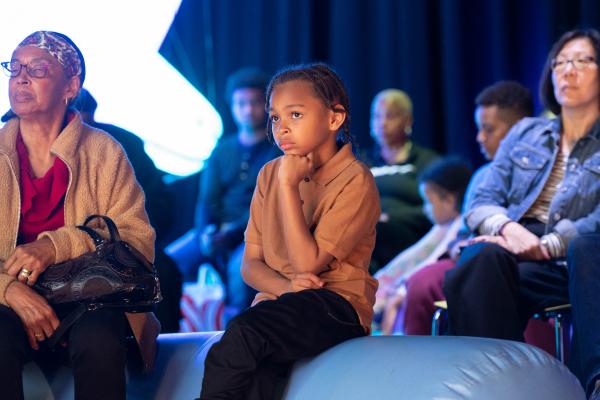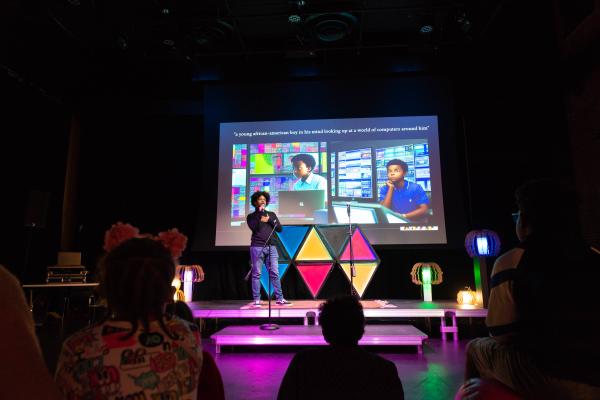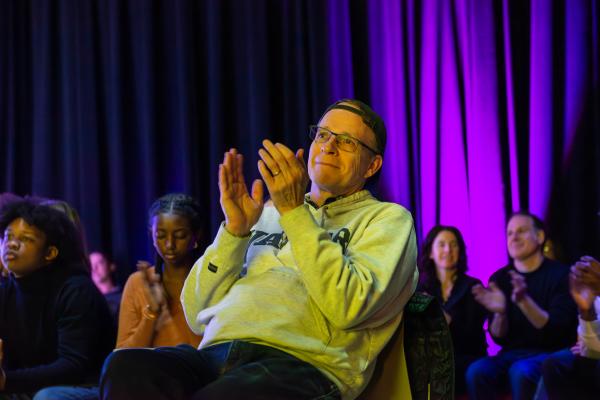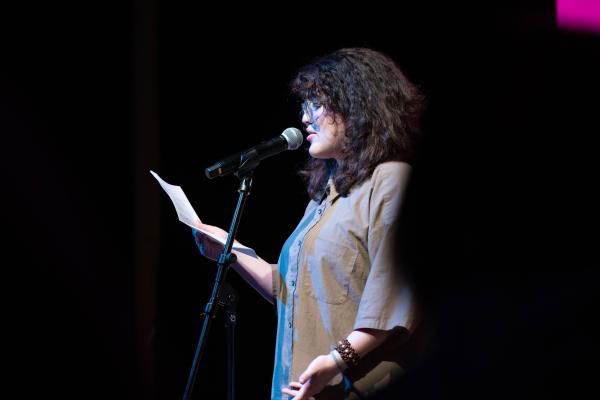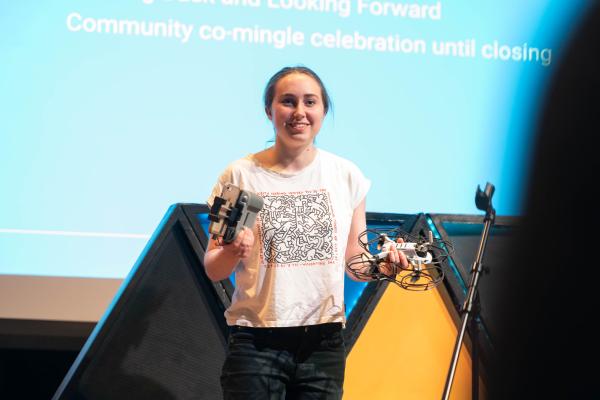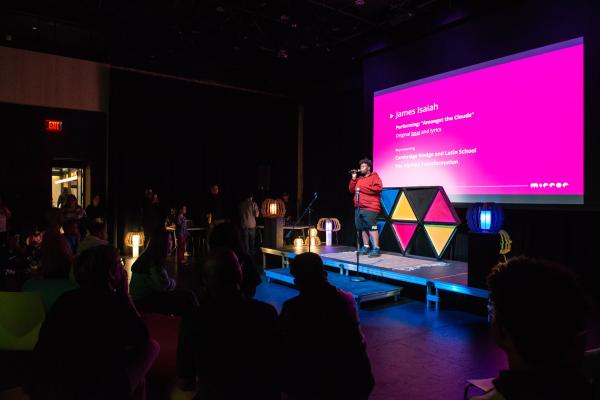 "HBCUs have been considering some of the systemic issues that serve as barriers between underrepresented minorities and success in innovation companies, and Olin aims to continually learn from these partners to create high-expectation, high-support programs in our new footprint in Cambridge and beyond," says Millner. 
Events such as STEM Slams aim to help the Olin MIRROR team build coalitions capable of launching larger educational and employment initiatives. The pilot MIRROR efforts focus on Cambridge, with an eye toward scaling findings to cities that have companies, colleges and overlooked communities in close proximity. 
Founded in 1997, Olin instills passion and ignites innovation in its students and prepares them to envision, create and deliver products, services, and systems that transform and improve people's lives around the world. Olin teaches students to be explorers and creators who design their own path forward. By challenging norms and sharing its unique approach to education, Olin is revolutionizing the way engineers, and all undergraduates, learn and create knowledge. Located in Needham Massachusetts, Olin is ranked among the top-three undergraduate engineering programs in the country by U.S. News & World Report.