Olin College Remains Test Optional Through 2025-2026 Admission Cycle
November 8, 2022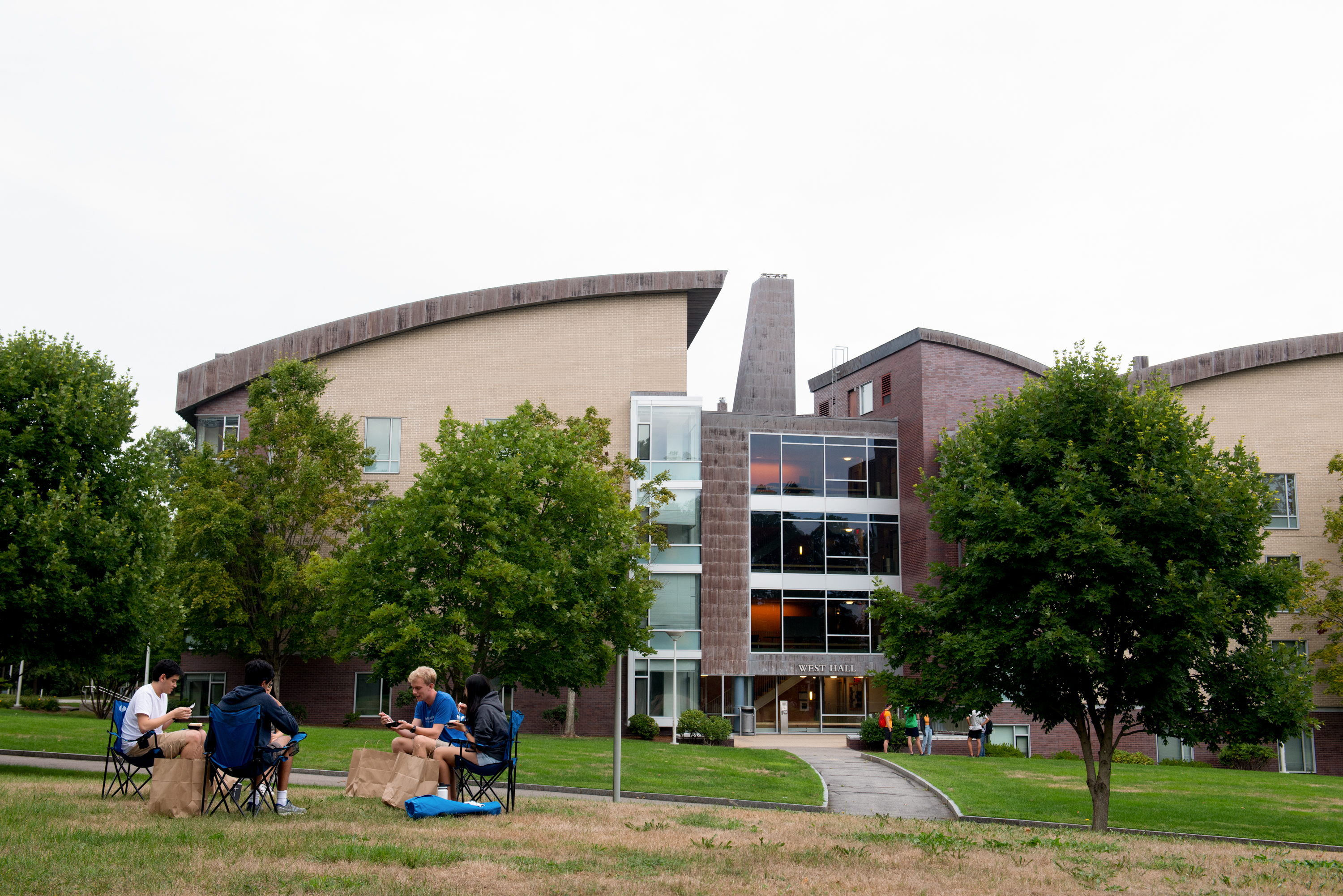 Olin College announced today that the College will remain test optional through the 2025-2026 admission cycle.  
During the COVID pandemic, Olin, like many colleges and universities, waived the requirement that all applicants were required to submit SAT and ACT scores. Today's announcement marks an extension of that policy for students applying to enroll in the fall of 2026. 
"The disruption to testing access across the world led us to purse a test optional admission policy for the last two years. Now we are embracing the opportunity to learn more about the role of testing in our holistic admission process," said Emily Roper-Doten, Dean of Admission and Financial Aid.
The extension of the policy will allow the College to collect additional data and fully understand the impact of the test optional policy and the relationship between standardized testing and student success at Olin.  The additional data will include at least one cohort of students from enrollment through graduation, as well as the application, admission and enrollment rates of first-generation students, low-income students and racially minoritized students.
"We must further explore test optional in light of well-documented bias in standardized testing and Olin's desire to admit students who represent the diversity of talent in society, including the talent that has been historically excluded from engineering," Roper-Doten added.  
 Olin will continue to practice a holistic admission process, reviewing applications for both academic achievement and potential, as well as personal qualities that would indicate an applicant will grow in the Olin educational model and contribute to the community. The unique 2-step admission process at Olin includes a Candidates' Weekend, where a subset of applicants is invited to campus for interviews and to engage in a design challenge. Candidates' Weekend 2023 will be fully in person.
Most recently, 66% of enrolled students submitted test scores with their application.