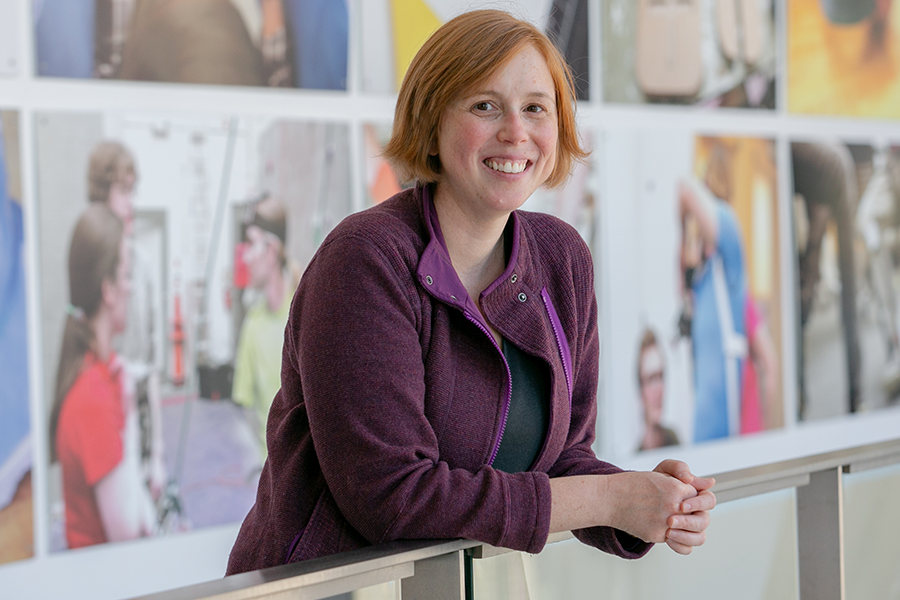 education
Ph.D. Civil Engineering, The University of Texas at Austin
M.S. Environmental and Water Resources Engineering, The University of Texas at Austin
B.S. Civil and Environmental Engineering, Rutgers University
A.B. Dramatic Literature, Harvard University
awards
National Network for Environmental Management Studies Fellowship
Walter L. and Reta Mae Moore Graduate Fellowship in Civil Engineering
Trigg & Fannie E. Twichell Centennial Endowed Presidential Scholarship
Engineering Foundation Endowed Graduate Presidential Scholarship
Mara H. Wasburn Early Engineering Educator Grant
research
Decision-making for sustainability in complex systems
Sustainability, emphasizing equity and social justice
Education, especially transdisciplinary integration
Sustainable water and wastewater
Dr. Alison Wood is an Associate Professor of Sustainability at Olin College of Engineering. Her academic interests include water and sanitation, interdisciplinary thinking and approaches to environmental and sustainability problems, and decision making in complex systems.
Dr. Wood is also pursuing her interests in the areas of equity and justice through education and engagement with context and values. She serves as the Director of Olin's Grand Challenges Scholars Program and the Director of the Babson-Olin-Wellesley Sustainability Certificate program, among many other internal and external engagements. 
After graduating from Harvard University with a B.A. in Dramatic Literature, Dr. Wood worked professionally in theater and wrote and recorded two musical albums. She then returned to school to study engineering, earning a B.S. in Civil Engineering from Rutgers University. Dr. Wood then went on to earn a Master of Science in Engineering in Environmental and Water Resources Engineering and a Ph.D. in Civil Engineering from The University of Texas at Austin, while working with the Austin chapter of Engineers Without Borders.
Her love of learning was first fostered by an unusual elementary school education that was deeply interdisciplinary with a substantial arts curriculum, which has informed all her subsequent thinking about the potential for education to transcend conventional models. Her teaching at Olin continues to inspire her to realize the potential for education in the twenty-first century.
Select Publications
Wood, Alison, Arslan, Selin, Barrett, Jason, Brownell, Sarah, Herbert, Andrew Mark, Marshall, Matthew, Morano, Heidi, Oates, Karen, Spanagel, David, Winebrake, James, Zastavker, Yevgeniya. (Accepted 2019). Work in Progress: Transformation through Liberal
Dusek, J., Faas, D., Ferrier, E., Goodner, R., Sarang-Sieminski, A., Waranyuwat, A., Wood, A. (2018). Active Inclusion of Neurodiverse Learning Styles in Project-Based Learning; A Call for Action. Proceedings from American Society of Engineering Education
Wood, A., Blackhurst, M., Lawler, D.F. (2017). Will U.S. Homeowners Adopt Eco-Toilets? Journal of Environmental Engineering.
Wood, A., Blackhurst, M., Garland, J., Lawler, D.F. (2016). Incentivizing Decentralized Sanitation: The Role of Discount Rates. Environmental Science and Technology. DOI: 10.1021/acs.est.6b00385
Wood, A., Blackhurst, M., Hawkins, T., Xue, X., Ashbolt, N., & Garland, J. (2015). Cost-Effectiveness of Nitrogen Mitigation by Alternative Household Wastewater Management Technologies. Journal of Environmental Management, 150, 344-354. DOI: 10.1016/j.jen