Debbie Chachra
Professor of Engineering
On Leave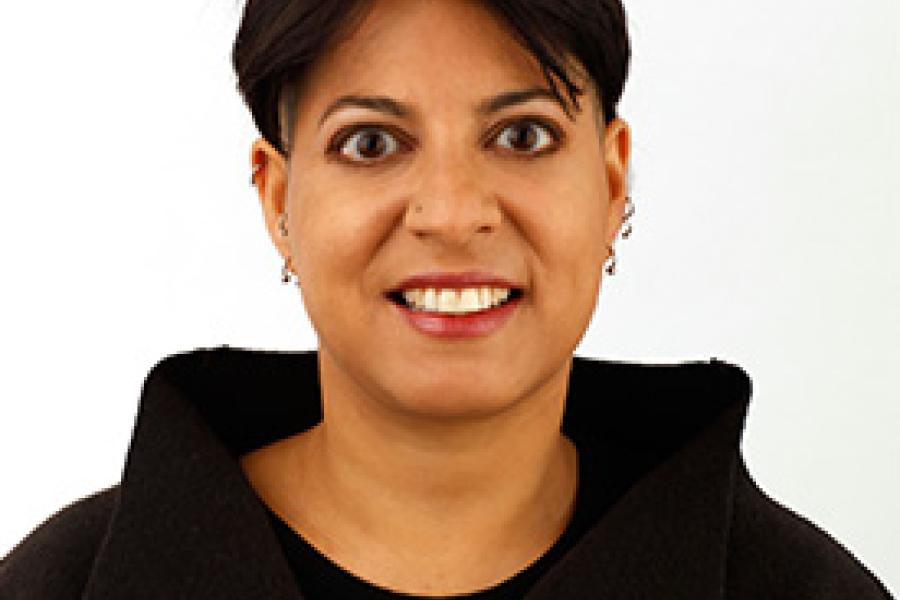 education
Ph.D., Materials Science, University of Toronto, 2001
M.A., Materials Science, University of Toronto, 1995
B.S., Engineering Science, University of Toronto, 1992
awards
ASEE Best Paper Award
NSF Faculty Early Career Development (CAREER) Award
William Elgin Wickenden Award, American Society for Engineering Education
research
Materials Science of natural materials
Mechanical effects on cells
Dr. Chachra is committed to improving undergraduate engineering education.
In addition to working closely with Olin students, she carries out research in the field, and speaks and writes widely on the topic, including writing a regular column, "Reinvention," in the American Society for Engineering Education's Prism magazine. She also collaborates with educators worldwide, often through Olin College's Collaboratory and its programs. Dr. Chachra's other research interests include gender and engineering, infrastructure, and biological materials (including a type of plastic made by bees). She also works at the intersection of technology and society, and has written commentaries for the Atlantic, the Guardian, the journal Nature, and the comic book Bitch Planet.
Prior to joining the faculty of Olin College, Dr. Chachra was a postdoctoral associate at MIT in the Department of Materials Science and Engineering. She joined MIT from the University of Toronto, where she received her master's degree and Ph.D. in materials science. Dr. Chachra has a bachelor's degree in engineering science, also from the University of Toronto. She was a recipient of a National Sciences and Engineering Research Council of Canada postdoctoral fellowship and a Medical Research Council of Canada graduate fellowship, as well as numerous other honors for her research and publications. In 2010, she received an NSF CAREER Award in support of her research on engineering education.
Select Publications
Eris O, Chachra D, Chen HL, Sheppard S, Ludlow L, Rosca C, Bailey T, Toye G (2010) Outcomes of a longitudinal administration of the Persistence in Engineering survey. J Eng Ed Oct: 371-395.
Chachra D, Limeback H, Willett T, Grynpas MD (2010) Assessing the long-term effects of water fluoridation on the human skeleton. J Dent Res 89:1219-1223. Chachra D, Limeback H, Willett T, Grynpas MD (2010) Assessing the long-term effects of water fluorida
Wynnyckyj C, Omelon S, Savage K, Damani M, Chachra D, Grynpas MD (2009) A new tool to assess the mechanical properties of bone due to collagen degradation. Bone 44:840-848.