Jean J. Huang
she / her / hers
Associate Professor of Biology
Active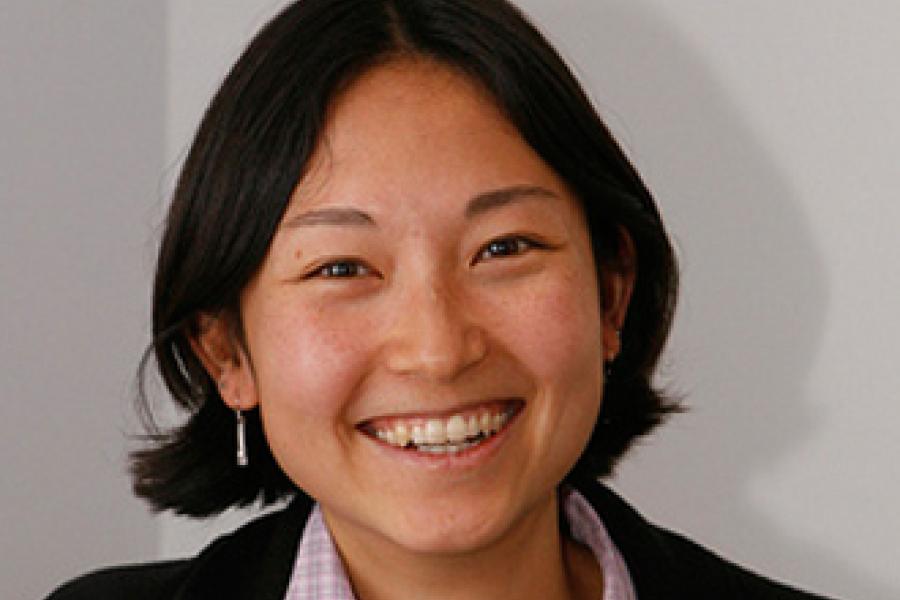 education
Ph.D., Biology, California Institute of Technology
B.A., Biology, Wellesley College
research
Microbial Diversity and Cultivation Photosynthetic bacteria
Microbial Ecology and Community Interactions
Dr. Jean Huang joins Olin from the University of Washington, Seattle, where she was a postdoctoral scholar in the Department of Microbiology. She received a Ph.D. in biology from the California Institute of Technology, and a B.A. in Biology from Wellesley College. Dr. Huang has also studied the microbial world at the Marine Biological laboratory in Woods Hole, MA, first as a student and then as a teaching assistant for the Microbial Diversity Summer Course. Dr. Huang is recipient of a teaching award from Caltech, and she was a US EPA STAR predoctoral fellow. She has also been a faculty collaborator for the DOE-JGI Undergraduate Genome Annotation Program and a participant of the NSF/ASM Biology Scholars Program. Dr. Huang is enthusiastic about studying the diversity and physiology of photosynthetic bacteria and about applying bacterial metabolic capabilities towards solving environmental challenges.
Select Publications
Overney, C. E., & Huang, J. J. (2020) Genome Sequence of Bacillus megaterium O1, a Saponin-Degrading Bacterium. Microbiology Resource Announcements, 9(40).
Stella, N.A., Callaghan, J.D., Zhang, L., Brothers, K.M., Kowalski, R.P., Huang, J.J., Thibodeau, P.H., & Shanks, R.M. (2017) SlpE is a calcium-dependent cytotoxic metalloprotease associated with clinical isolates of Serratia marcescens. Research in Micr
Zhu, M., McCully, L. M., Silby, M. W., Charles-Ogan, T. I., Huang, J.J., & Brigham, C. J. (2015) Draft Genome Sequence of Ralstonia sp. MD27, a Poly (3-Hydroxybutyrate)-Degrading Bacterium, Isolated from Compost. Genome A., 3(5), e01170-15.
Kernan, C., Chow, P. P., Christianson, R. J., & Huang, J.J (2015) Experimental and Computational Investigation of Biofilm Formation by Rhodopseudomonas palustris Growth under Two Metabolic Modes. PloS One 10(6), e0129354.
Huang, J.J., Heiniger, E, Mckinlay, J and C.S. Harwood. (2010) Production of hydrogen gas from light and the inorganic electron donor thiosulfate by Rhodopseudomonas palustris. Appl. Environ. Microbiol. 76 (23): 7717-22.
Schaefer, A.L., Greenberg, E.P., Oliver, C.M., Oda, Y., Huang, J.J., Banin, G., Peres, C.M., Schmidt, S., Juhaszova, K., Sufrin, J. and Harwood, C.S. (2008) A new class of acyl-homoserine lactone quorum sensing signals. Nature. 454:595-9.