Welcome to the couch-based version of Olin's library! It's tough to do it justice like this, not just because we aren't in the physical space but because the library isn't filled with our community members. Our library serves so many different roles as the community center on our campus, just as public libraries increasingly do in cities and towns all over the world.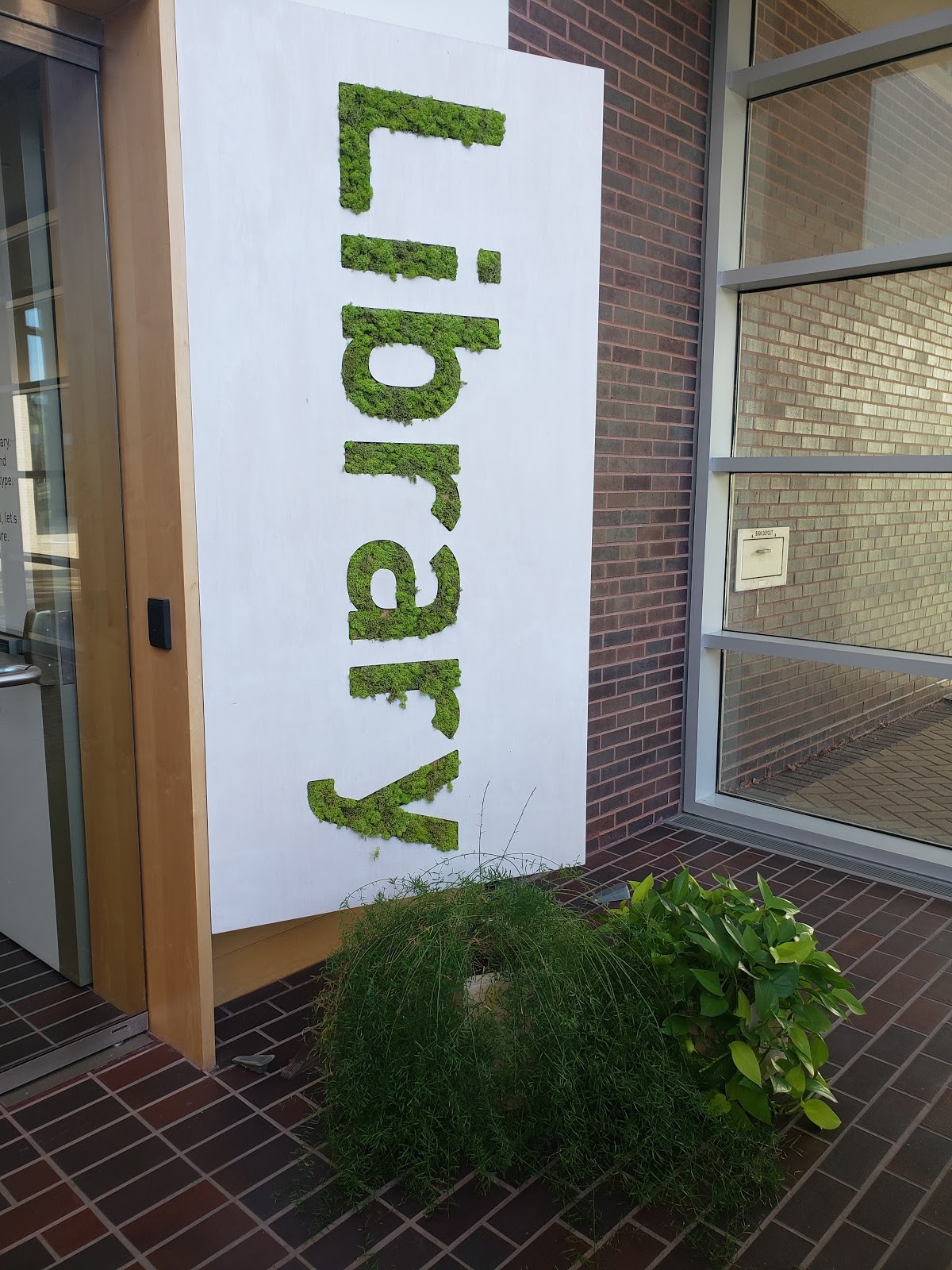 Main entrance to the library in Milas Hall
There are three staff members at the library: Callan, the director of the library (that's me!), Maggie, our academic engagement librarian, and Mckenzie, our community engagement librarian. We usually are assisted by at least half a dozen student workers who both help us with more "traditional" tasks like reshelving and cleaning, and run the library's fabrication areas and special collections - those include cameras, sound recording equipment, and much more, as we'll get to. Our work atmosphere is relaxed, and we will always drop anything else we're working on if people come to us for assistance (unless we're holding something weird and random that might break or hurt someone - like the very confusing tree stump connected to a lightbulb and power cord I found in the workroom the week I started).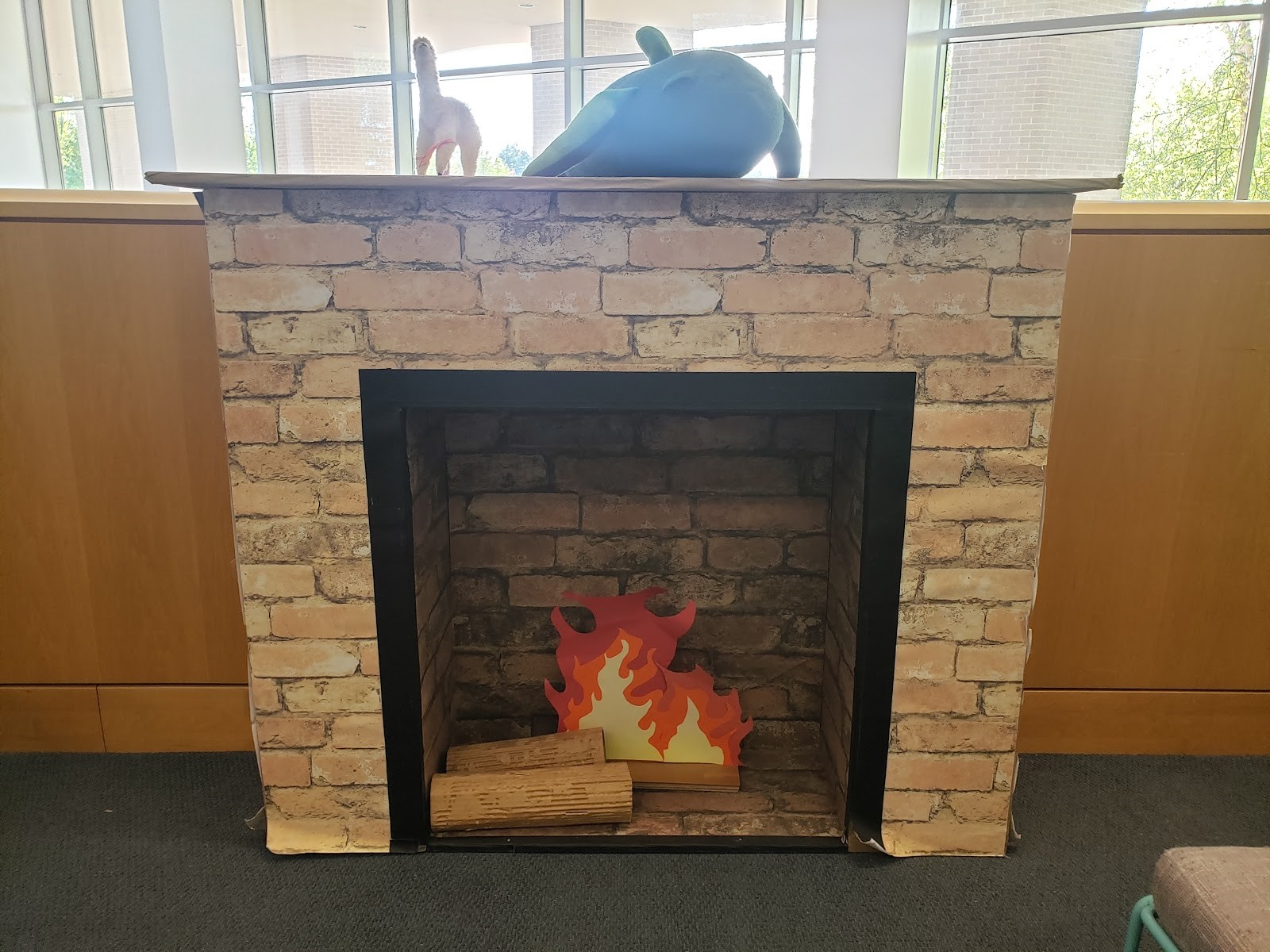 A major emphasis in the library is providing a warm, inviting place to study and hang out.
During a regular week, we host dozens of study and group work sessions, provide access to fabrication tools like sewing machines and vinyl cutters, give reading recommendations via our displays of new books and heritage months, host clubs and casual hangouts, and assist faculty and students with their research and information needs. We proudly host guest lectures, community breakfasts, and brainstorming sessions, and serve as the home of SLAC (Stay Late and Create), a student-run ever-changing combo of events like crafting, gaming, speakers from near and far, and more.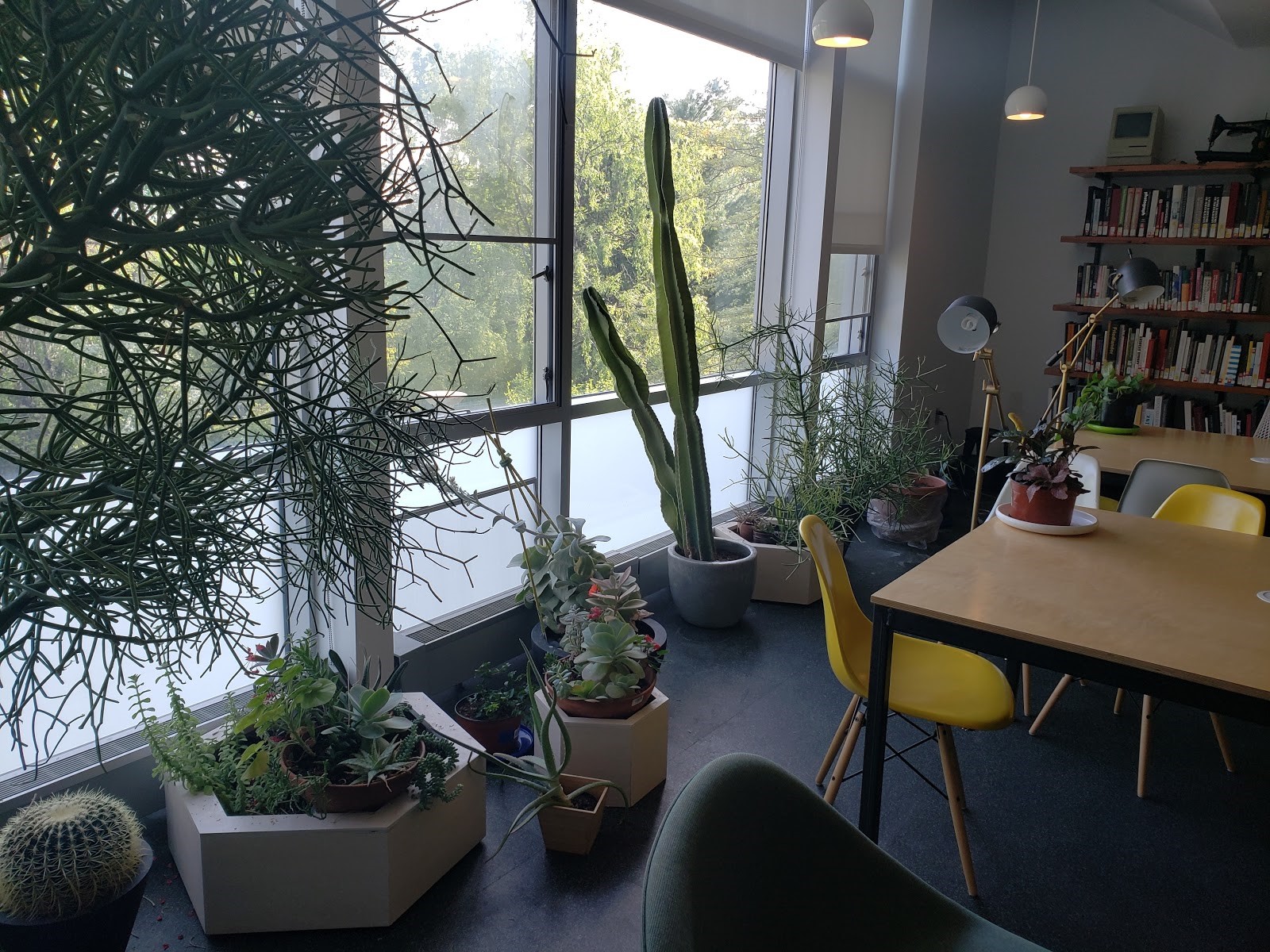 The Quiet Reading Room is a beloved spot on our campus, home to plants tended by our incredible campus gardener, photography books, and some wild vintage tech.
It's been quite a challenge for us to try to replicate such a dynamic, serendipitous place using online tools, but we gave it our best shot with the help of some friends. We set up a library Slack workspace with channels about the real essentials in life - #bread and #petpics, but also #randomreadinglist where the librarians share our favorites and get recommendations from fellow Oliners. We continued to co-host a book club with our pals in the Public Interest Technology (PInT) group, and we were proud to lead our SLAC trivia team to victory. The staff hunted down free and electronic versions of course readings and periodicals for faculty and students, set up a very fancy book scanner donated by the Boston Public Library to make it easier to scan and share documents, and were confronted with some of the trickiest research questions we've ever fielded while helping the User-Oriented Collaborative Design (UOCD) teams do ethnographic research on fisherpeople and firefighters from afar.
We were lucky, too, that a bunch of our major projects identified in our Academic Year 2020-22 strategic plan were possible from home. As of July 1, Olin's library will be a proud member of the Minuteman Library Network, a group of 40-odd public and academic libraries outside Boston. We bring this up because it'll give us access to all kinds of cool things, like a mobile app where you can check out books using your phone and easy access to millions more items than we've got room for in our little space. We're also working on a project to rebuild our digital archives on open source software created by library developers - we love hiring students to help us with important projects like these.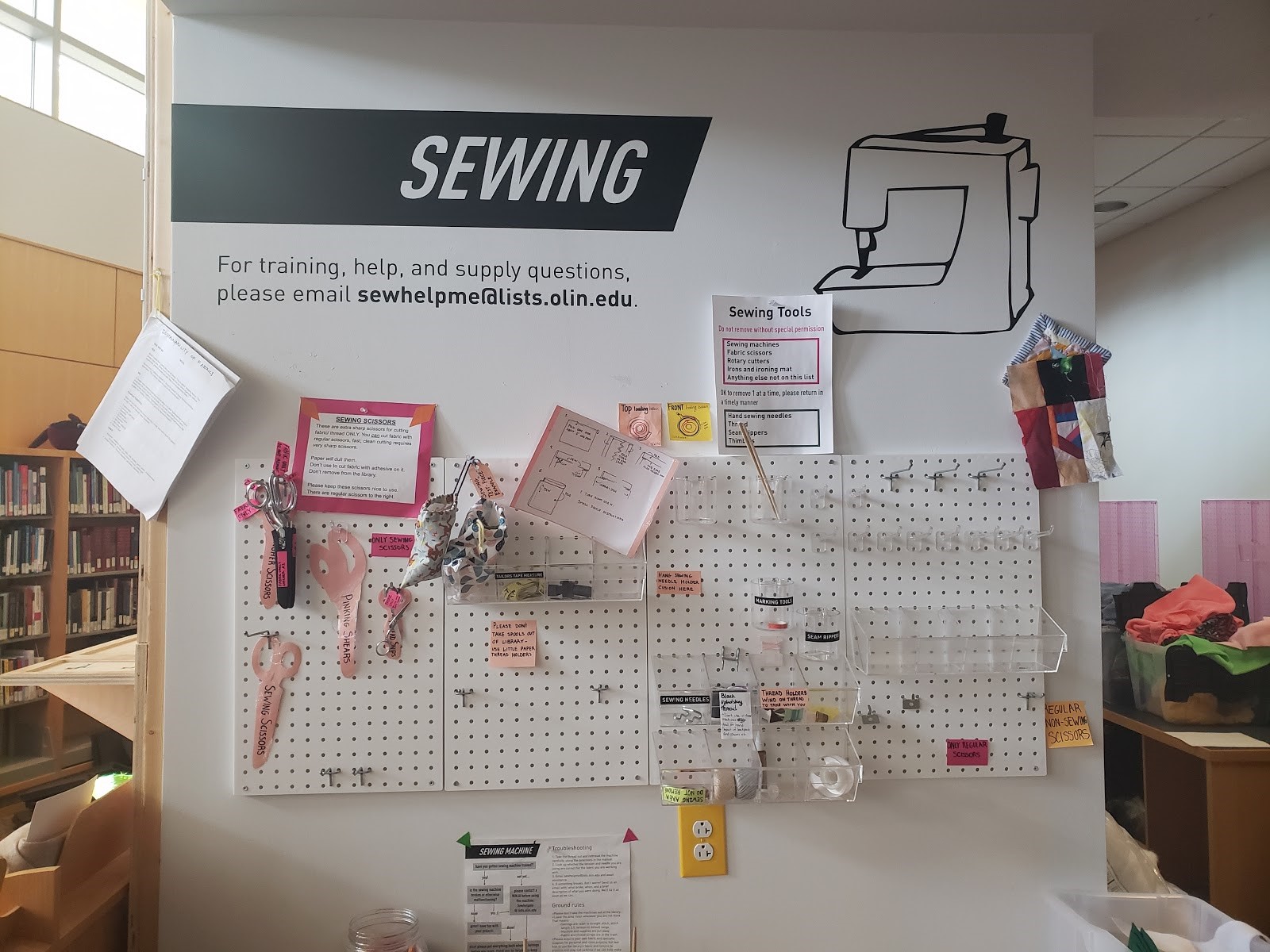 The library's sewing machines are currently in use by faculty and staff who are making masks for essential workers, nursing homes, and more.
It's my belief that libraries of all kinds, whether they serve the whole population of a city or a town or a smaller subsection like college students, have a hugely important role in education and society. We provide free and confidential access to information for all members of our community, and offer resources and learning opportunities with a focus on intellectual and cultural development to encourage democratic participation in society. Not only will we help you with your research needs, we'll also foster an environment where you can think critically about the world.
No matter what the future holds for this fall and beyond, if you do decide to come to Olin, know that the library will be here for you - both as students and as people. We can't wait to meet you!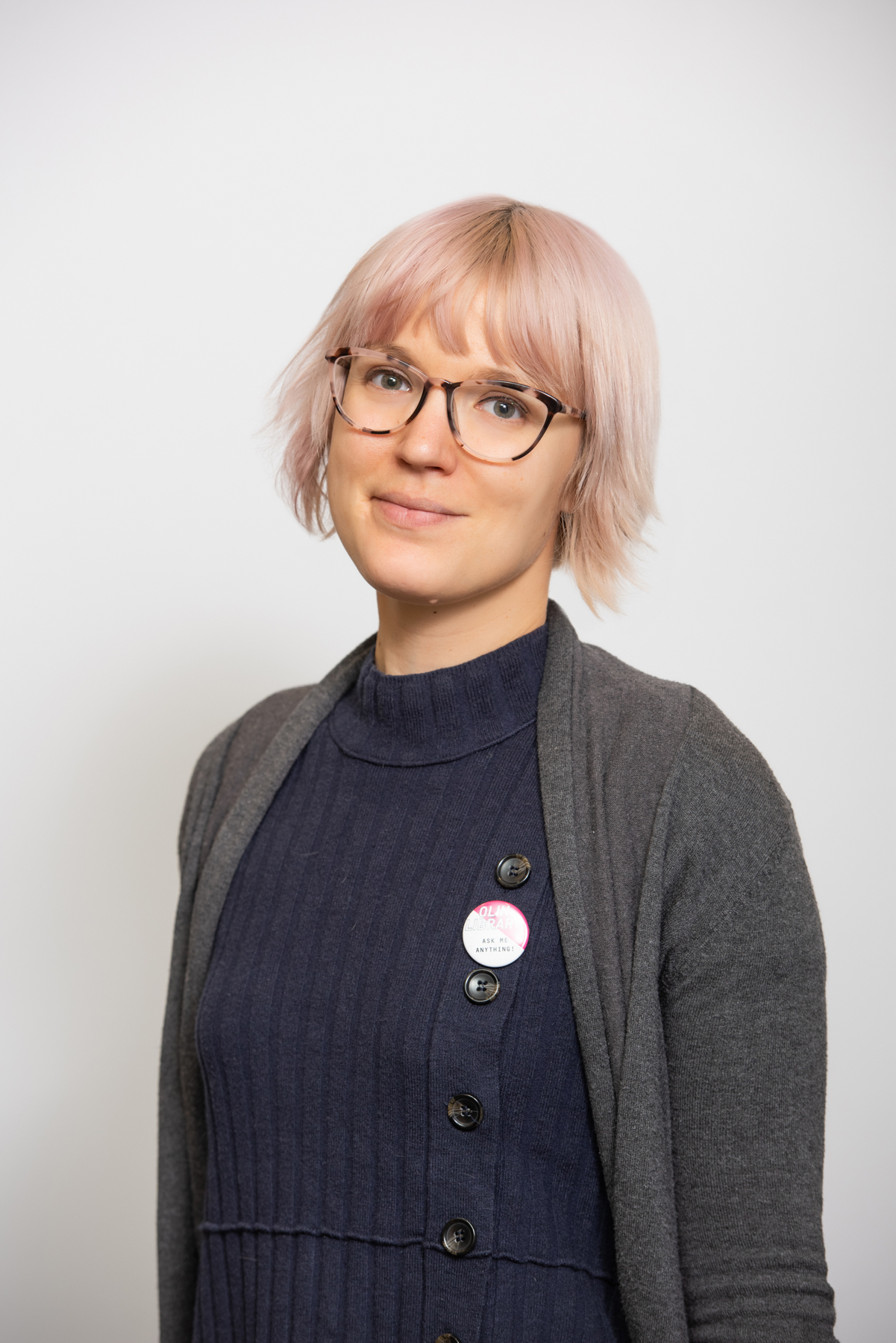 Callan Bignoli is the director of the library at Olin College of Engineering. She approaches her work from a perspective of supporting both students and library workers in their efforts to build a more just and human future.