Hi everyone! My name is Ishaan Oberoi, and I am a first-year at Olin. I am currently planning on majoring in Mechanical Engineering and exploring entrepreneurship.
One of the things I struggled with when applying to colleges was how to pick which schools to apply to. I thought to myself: I'm an Eagle Scout and have camped in all sorts of environments, so the cold doesn't really bother me. I was used to eating horrible food when backpacking and did not care whether I lived in a city or not. These seem to be some of the most common criteria that people recommend looking at when applying to colleges, but none of them seemed to matter to me. In addition to that, people told me to find "the best fit" for me. Until February, after college applications were due, I had no idea what that meant.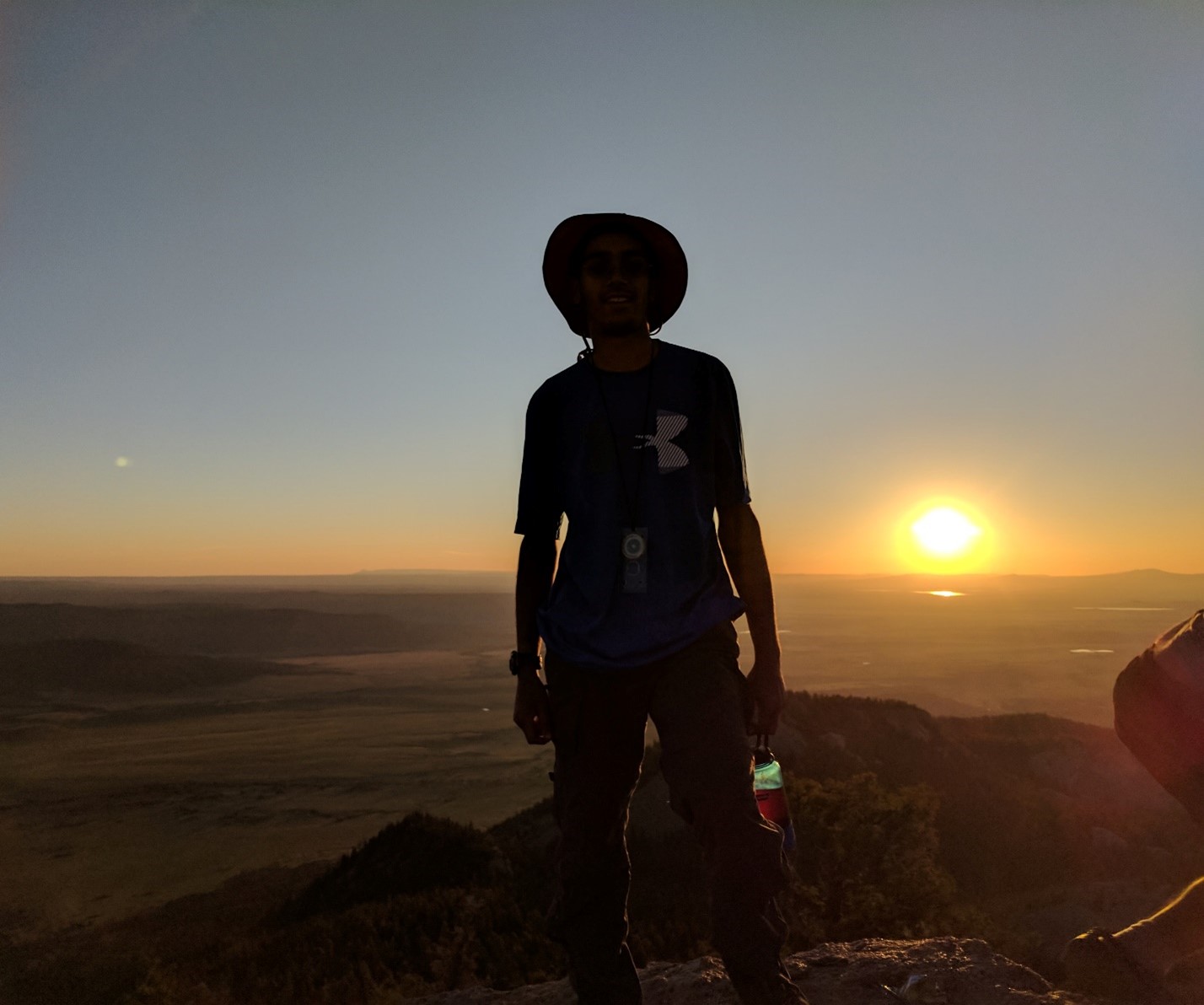 It was challenging to prioritize what I wanted in my college experience because backpacking has made me comfortable in many different environments
So, I've created a list of five main topics that I think are important in finding "the best fit" and what you can do to learn about these topics during COVID, when you can't visit campuses:
The Culture – When I visited colleges, everyone wanted to tell me about the amazing college "culture," and it seemed like a buzzword. What really does a culture of a college mean? Well to start off, what do students do in their free time? Are they all just focused on clubs and academics? Are they partying all the time? What is the mental health of the people on campus like? Are they always competing against each other, or are they working together? What is the humor like on campus? These are all things that contribute to the culture. The easiest way to get a sense of culture is by talking to students. Yes, this takes work and effort, and I know the entire senior year experience is very difficult first semester, but talking to students will pay dividends. Some schools may even have programs to reach out to students. Take all of these with a grain of salt since the students who sign up for these programs are often students who really love the school. You'll want to go deeper and talk with more students to get multiple perspectives and candid experiences. The more students you talk with, the better you'll get a sense of what the overall college is like and how you might fit into the culture.
The People – When talking to friends at colleges, I asked them why they love their college, and they often said, "the people." This is pretty vague and subjective. I think the best judge of people is yourself, and that's why I'm going to reiterate that you should talk to as many current college students as you can to get a sense of who they are. At one school, the people I talked to seemed to always be selling their college, almost like it was a competition. Culture and people often go hand in hand, and that's why I have them as the top two things to look for.
The Curriculum – We're all going to college to learn in the end. Knowing what you're going to be doing/learning is pretty important to finding a college for you. Many colleges have a standardized curriculum that's pretty much the same. Take a look at exactly what classes you will be taking for the first year or two. Do they interest you? How are the classes taught? How many students per class? Is it lecture-based or hands-on? Hands-on education isn't for everyone, and some people learn better with lecture-based education. Find the education that you will enjoy the most because that's the place where you will learn the most.
The Facilities – Facilities are things that you feel you need to be successful and happy on campus. For me, I knew I wanted access to a makerspace or shop at any college I applied to because I love to make things for fun. For you, you may be looking for a biology lab, or a telescope, or a music practice room. Regardless of what it is, if there is some facility you want, and a college doesn't have it, they're probably not the "best fit" for you.
The Reputation – If you're reading this, you've probably spent some time looking at college rankings. I put this criterion last because it's probably the least important, but I know it matters. College ranking isn't everything, and there is very little difference between the 1st ranked college and the 10th or even 15th ranked college. They all have people who graduate and are successful at what they do. Yes, you can look at it to eliminate certain colleges, but don't just pick the top 15 ranked colleges because they're the top 15 ranked schools.
No college will be perfect, but there will be one that is the "best fit" for you. I hope this helps you find which colleges to apply to!
Ishaan Oberoi is a first-year Mechanical Engineering student who enjoys robotics, riding roller coasters, playing the piano, swimming, and the outdoors.