This summer I had the opportunity to participate in a Coalition for College event about "fly-in" programs. Attending this event reminded me that not enough people are aware these programs exist. So now that we're just one week away from the nomination deadline for our own Olin MIX & Mingle virtual fly-in program, I was inspired to share some information!
The Coalition for College was awesome enough to record the event about fly-ins and share it...There are some great tips in here!
So what is a fly-in program?
A "fly-in" can refer to any program where a college fully pays for a student (or often a group of students) to visit their campus. The criteria for who can participate in fly-in programs vary from college to college. Programs may be designed for underrepresented students of color, students with limited financial resources, students who will be first-generation college students (neither of their parents holds a bachelor's degree), students from a particular geographic area, students whose gender identity is underrepresented at the school, etc.
The term "fly-in" itself is kind of misleading (or at least inadequate). First of all, the students who attend these programs are not always flying on an airplane to get there. They may be taking a train, bus, or car (all paid for by the college). For example, at Olin fly-ins in recent years, we've had students arrive via a 30-minute taxi ride from Boston, an Amtrak train from New York City, a Greyhound bus from Hartford, and airplanes from states like Missouri, Georgia, California, Illinois, Texas, Arizona, and more. Plus, right now during COVID times, the term "fly-in" seems even more inaccurate since most fly-ins this year are virtual!
Why are these programs important?
They can be fundamental to the college's goals. Every college has enrollment goals based not only on how many students they are trying to enroll, but also who those students are. Most colleges wish to enroll a diverse mix of students because research tells us that diversity on campus makes us all better and improves the work and learning we do together (which is especially important at a school based on teamwork like Olin!).
But most of us still have a long way to go to achieve this diversity! So fly-in programs are an opportunity to intentionally focus on the groups of students that are currently underrepresented on our campuses. We might ask ourselves: Who's missing from our campus? Who are we NOT doing a good job at getting here? Whose presence would really make us better? Every college's situation is different, which is why the criteria for attending fly-in programs vary. 
It's important to point out that these gaps in the fabric of college communities are not accidental. They have to do with interconnected systemic issues that affect every part of our society and that colleges and universities have actively perpetuated throughout history: racism, classism, misogyny, etc. Fly-in programs exist to help remedy these historical injustices. The awesome thing about this is that it's not a zero-sum game; everyone benefits when the people who attend a college reflect society as a whole.
Sounds cool. How do I find out about fly-ins?
Many colleges have information about fly-in opportunities on their websites. If you don't see it, try asking the admission office.
You can also check out resources like this list from the Coalition for College and this one from College Greenlight.
What's the deal with Olin's fly-in?
I thought you'd never ask! At Olin, our fly-in program is called Olin MIX & Mingle, and it's intended for high school seniors with strong potential for Olin's collaborative, project-based engineering curriculum who would not otherwise have the financial resources to visit our campus.
Olin MIX & Mingle is co-sponsored by the Office of Admission & Financial Aid and the MIX (Multicultural Innovators eXperience), a student-run organization that provides a safe space and community for individuals from diverse backgrounds. Ultimately, though, the program involves the entire Olin community (professors, staff, students…even our President!).
As for what to expect at this year's virtual MIX & Mingle, it will involve getting to meet Olin President Gilda Barabino, hang out with the MIX (each student will have a specific Olin student as their host for the entire program, and you'll also get to meet other Oliners in an informal setting), attend Olin classes, learn about campus life, chat with professors, and more.
Jamie, Jocelyn, Jerry, and Daniel from the MIX made a "commercial" for Olin's MIX & Mingle virtual fly-in program!
Olin is a unique place, and while we do our best to share about our mission, curriculum, community, and culture through our virtual resources, students often need to take a closer look at Olin to answer the important questions like, "Can I see myself at this school?" and "Do my family and the other important people in my life feel good about me attending this school?" Checking out a college's website is helpful, but actually attending a class, interacting with students, and getting a feel for the campus vibe is even more helpful!
I'd like to share some quotes from students who have attended Olin MIX & Mingle in the past:
"Before coming, I had my doubts about Olin because I didn't know about the school before and the fact that the school was small. But now, I realized the fact that a small school does have its perks. The close-knit community, the nice people you meet at Olin, all of it is amazing."
"This visit did an amazing job of confirming how easily I would fit into the community. It revealed that difference is appreciated and individuality just adds to the collective group…Olin has confirmed that it's one of the places I can easily call home."
"I never even considered the fact that such a small school would have such a centralized community. Even though I was only there for one night, I felt like all the Olin people were very accepting. I feel like if I were at Olin, I would have a lot of close friends that I would have for all four years at Olin."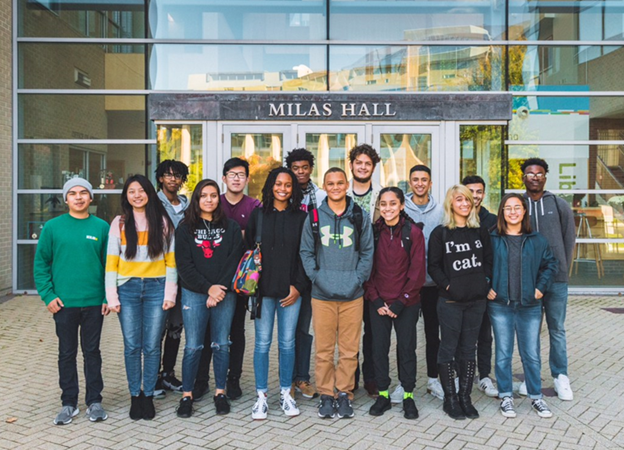 The 2019 Olin MIX & Mingle attendees
Olin may or may not be the right place for you in the end, but Olin MIX & Mingle can help you decide for yourself!
I invite you to nominate yourself and email me with any questions!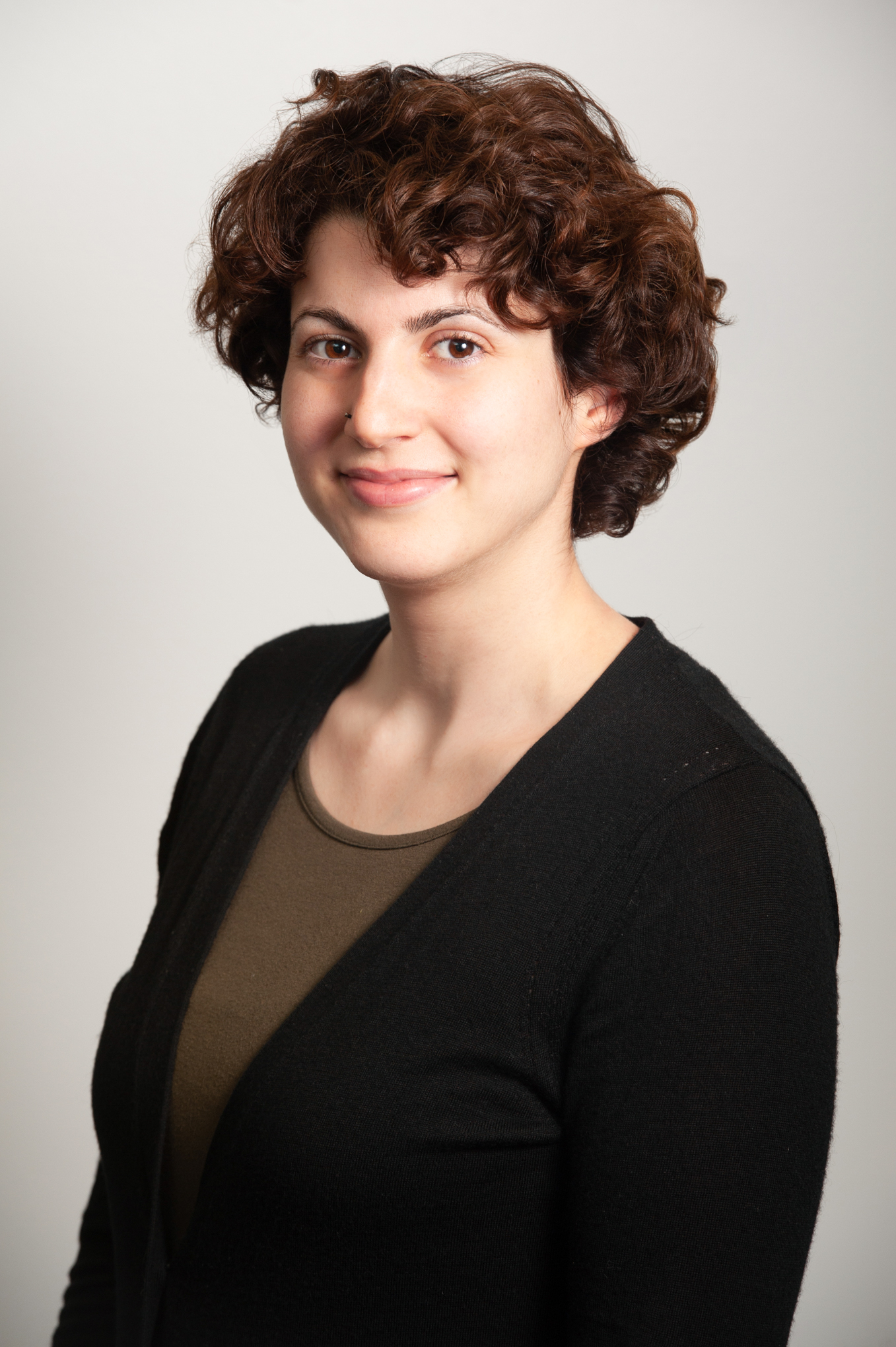 Alia Georges (she/her/hers) is Olin's Assistant Director of Admission & Financial Aid Counselor.