Candidates' Week Perspective: Katie '22
I was sitting cross-legged on my bed, staring at my laptop, frantically hitting the refresh button to see if there were any updates to my flight. That morning, I was supposed to have gotten on a plane to fly to Boston for Olin's third, and final, 2018 Candidates' Weekend. Instead, mountains of snow and ice decided I wasn't going to Boston any time soon. 
My name is Katie Gosbee (she/her) and I am a junior at Olin College of Engineering. I am majoring in Mechanical Engineering and am interested in UX (User Experience) design and healthcare. My college admissions process was three years ago but it's still fresh in my mind.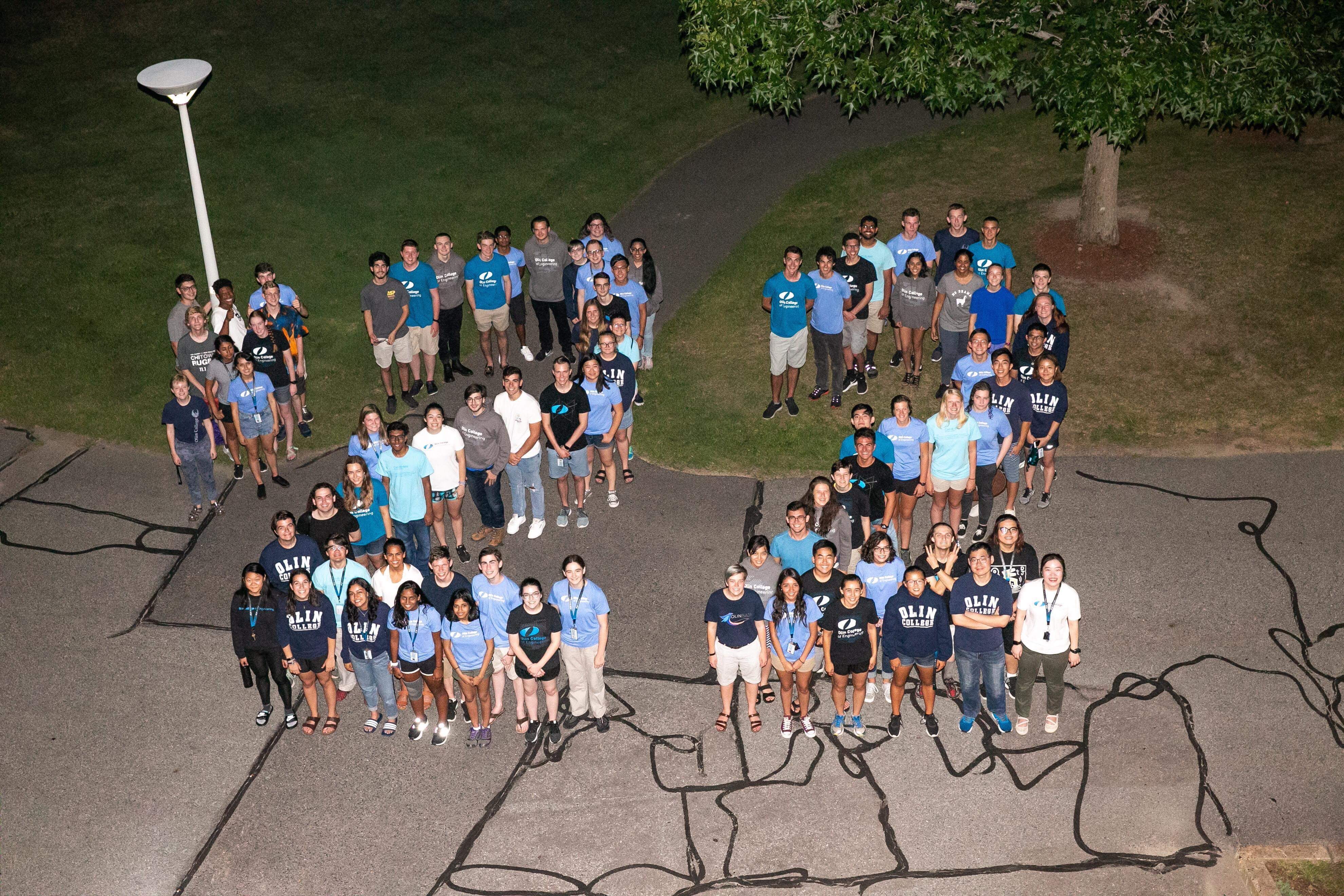 My graduating class at orientation when we first arrived at Olin
Olin College of Engineering was one of my top college choices ever since an admission representative visited my high school in my junior year. Half a year later, I visited Olin and fell even more in love with it. 
I was ecstatic to get an invitation to Candidates' Weekend and was counting down the days until I flew from Michigan to Boston. When I realized I wasn't going to make it to Candidates' Weekend, I was devastated. Since I had only visited Olin in the summer, I didn't know what the on-campus culture was like. I was hoping to use Candidates' Weekend to experience Olin when there were students on campus and get a glimpse into what my life could be like for the next four years. When it was determined I couldn't make it in time for the interviews, I was told that there was enough information from the interview I had done in the fall for the admission team to make a decision. That month, I had to learn how to come to terms with not everything going as planned, and once that happened, March went by in a blur with the softball season starting and AP (Advanced Placement) classes ramping up.
I still remember the exact moment I opened up my acceptance letter from Olin. I was on spring break down in Florida, a classic Michigander spring break trip. It was in our hotel and we were getting ready to go down to the beach. I still remember jumping up and down in delight to see the confetti and the big bold words at the top of my phone saying I was accepted to Olin.
This was the same week I was accepted into my other top-choice college. And for the weeks that followed, I was completely torn on where I wanted to spend my next four years of my education. When we got back home from our Florida trip, I immediately started a pro/con list of the colleges I was deciding between. 
Some of the biggest pro/con categories were finances, location, and academic support. But even with a logical pro/con list, I found it difficult to make a decision. I felt that my heart was torn between two schools, one of which was ranking higher by number of logical pros, yet I didn't feel completely satisfied with that decision. I felt I was missing more information to justify the decision I wanted to make.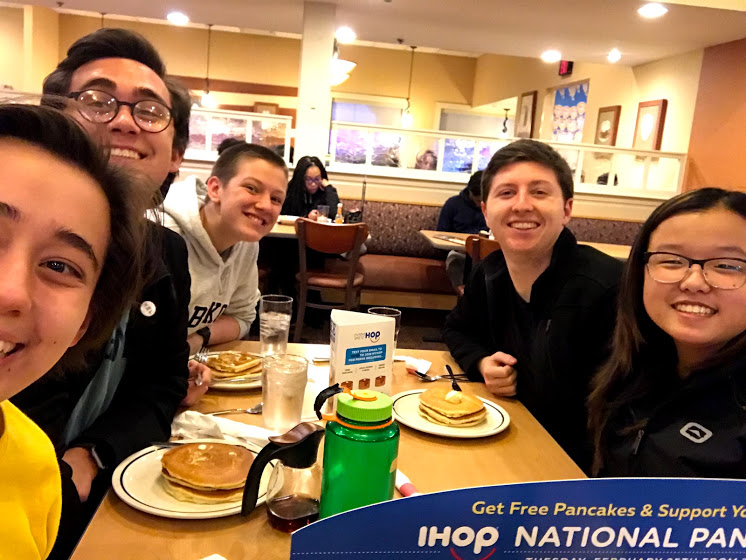 Quick stop at International House of Pancakes with Olin friends
Most of my friends were mostly decided by the middle of April. Living in Ann Arbor means the majority of high school students go to either of the two big state schools or a nearby Midwest state school. There was a stigma that if you didn't attend certain state colleges, you weren't smart. It was hard to find someone who was considering an East Coast college. This made it difficult to consider moving hundreds of miles away from everyone I knew and loved. 
Olin was the only school I hadn't visited extensively due to its location. Fortunately, I'd had the opportunity to talk with an Olin alum in the fall, and I really enjoyed the conversation we had. I was fascinated by his mindset and the description of his experiences. The way he talked about his time at Olin seemed to describe all of my favorite experiences in my high school orchestra. I was heavily involved with my high school orchestra and its community meant a lot to me. To hear that Olin brought about the same passion and excitement piqued my interest in Olin.
This conversation was helpful in drawing up some of the pros and cons, but it wasn't quite enough to help me make a decision. It was almost as if the Olin admission team read my mind, and I soon got an email asking if I wanted to talk with current students. Olin was the only school that offered such an opportunity to me, and that was a big pro on my list. I jumped on this chance and was able to video call an Oliner and ask the many questions I had.
One piece of advice I have for these types of conversations is to put yourself in the mindset as if you are actually planning on attending this school. I found this helped me ask a broader set of questions and stopped me from getting caught up in the what ifs. Another piece of advice that I wish I had known earlier is asking a current student what their day-to-day activities look like.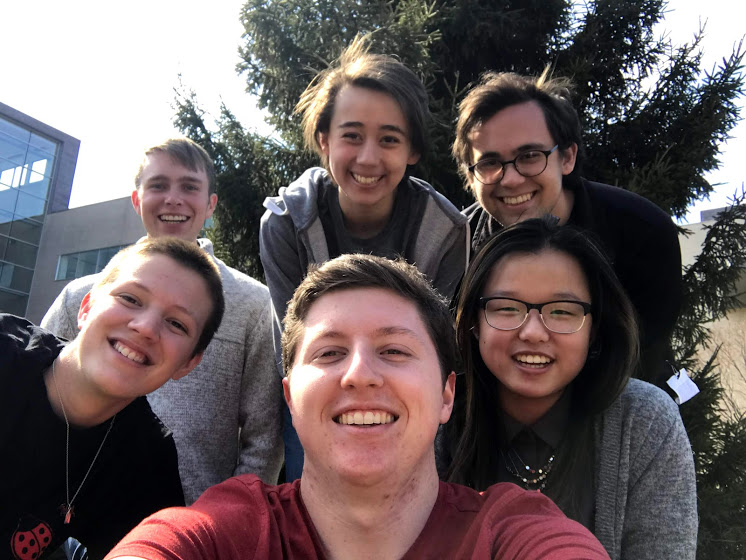 Candidates' Week pro tip: Ask current students what their day-to-day activities look like
It was getting closer to the May 1st decision day, and I still hadn't made my choice. Then, I heard one of the best pieces of advice: "You'll succeed wherever you go. The question you should be asking yourself is where you see yourself being the happiest." My physics teacher told me this when I explained to him my situation. He had been teaching for about 20 years and had seen thousands of students make these decisions. When I heard his advice, everything felt like it fell into place. I finally understood my heart's choice: I wanted to go to Olin. Even with limited experience of being on campus, I knew this was where I wanted to spend the next four years of my life. 
I absolutely do not regret this decision and have made numerous happy memories here at Olin and hope to make more with the remaining time I have. I look forward to seeing some of you next year!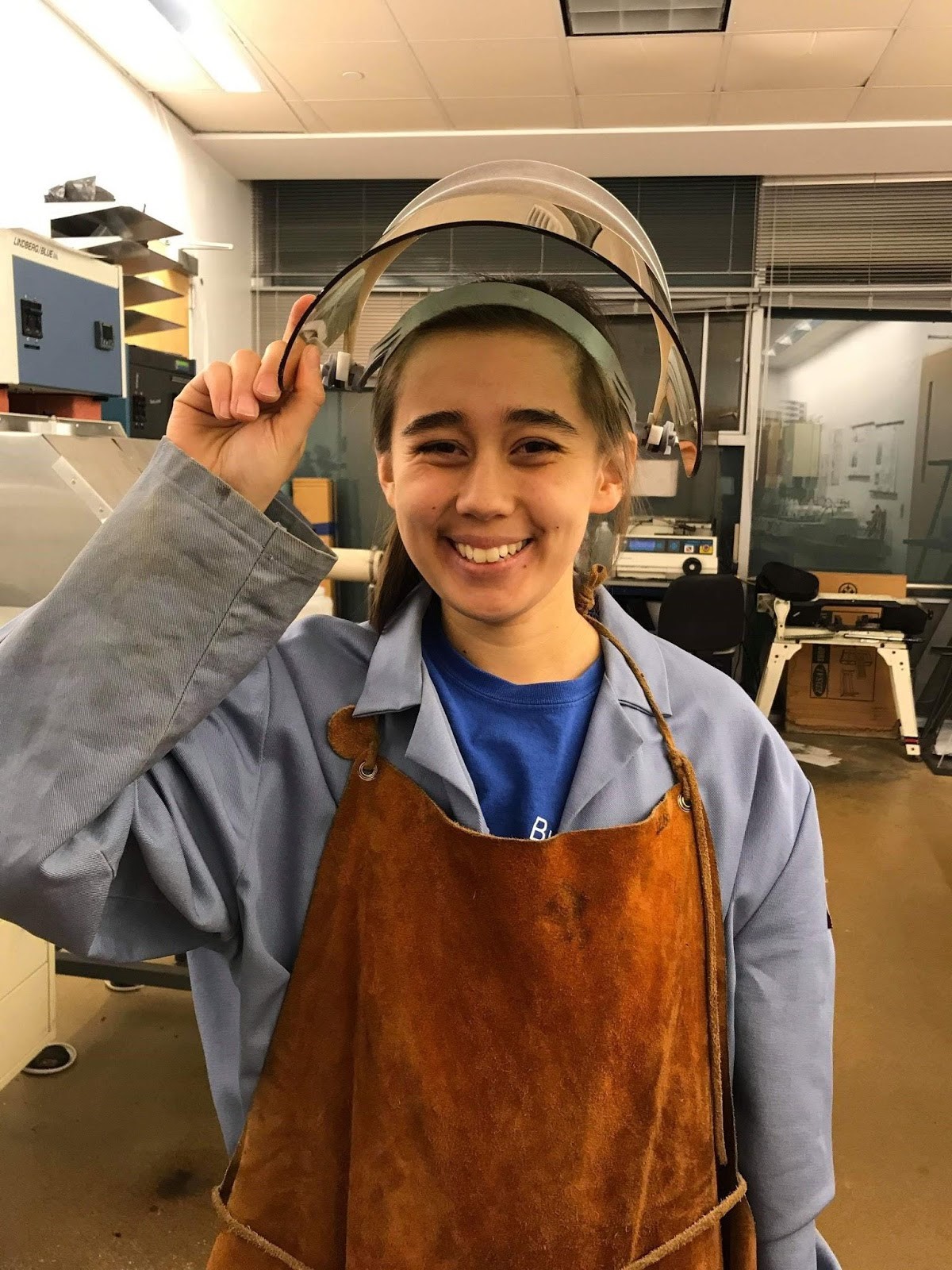 Katie Gosbee (she/her) is a junior at Olin studying mechanical engineering.