Hello all. My name is Erika A. Serna (she/her) and I'm a rising senior from San Antonio, TX.
When I came to Olin College as a very intimidated first-year, I didn't know what I really wanted outside a college degree from Olin. I was nervous and still getting accustomed to the culture shock of coming from a family that speaks English and Spanish at home to white suburbia in the Northeast.
I didn't really fit in, and I didn't make it easy on myself or others. I wanted to settle down and get a forever friend group as soon as possible, but I also didn't want to close myself off from the rest of the school.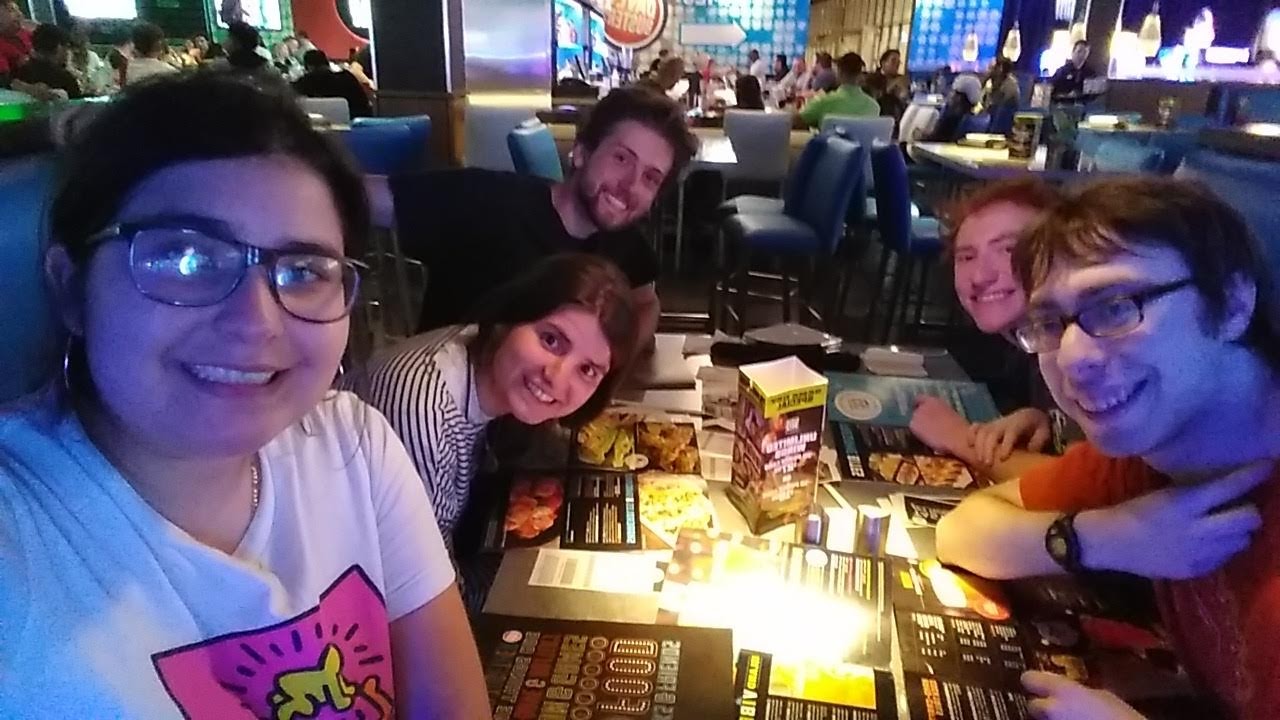 Spoiler alert: I did eventually find a friend group!
Logically that means my favorite spots on campus my first year were both SLAC and my room.
Stay Late and Create (SLAC) is an event hosted by a club on campus every Wednesday from 8-10 pm in the library. People come together and eat snacks while learning new things or creating spaces for others to engage with the cool things they like. Events have ranged from talks from faculty members, making friendship bracelets, decorating cookies, learning more about Autodesk, and just being a place for people to do their homework or hang out with other people (A Chill and Inclusive Space™).
So of course I spent a lot of time there. I didn't actually know a lot about Olin before getting there, and it was a decent way to eat free food and get immersed in Olin culture. When that felt like too much, I hid in my room where I didn't have to worry too much about fitting in. My roommate and I both had atrocious sleeping habits and found ourselves napping at the same time often.
By my second year, I was like okay I got this, but still felt pretty lost about who I was and what it meant to attend Olin. But also I got pretty tired of being in my room all day. So I spent a lot of time in the third-floor ante lounge in West Hall, which was down the hall from my room.
The third-floor ante lounge is like a hallway that connects to the west wing, east wing, the lounge, and the stairs down to the second floor where the printer is. It has some tables and outlets, so it was a pretty good space to work. Office hours by the student teaching assistants (NINJAs as we call them, which stands for Need Information Now Just Ask) would sometimes also be held there.
But what I really liked about WH3AL (West Hall, 3rd floor, Ante Lounge) was the people. There were other people who were also using that space at the same time. They were also people I had gotten along with my first year but didn't really hang out with.
I really liked being there. I really like the friends I made there.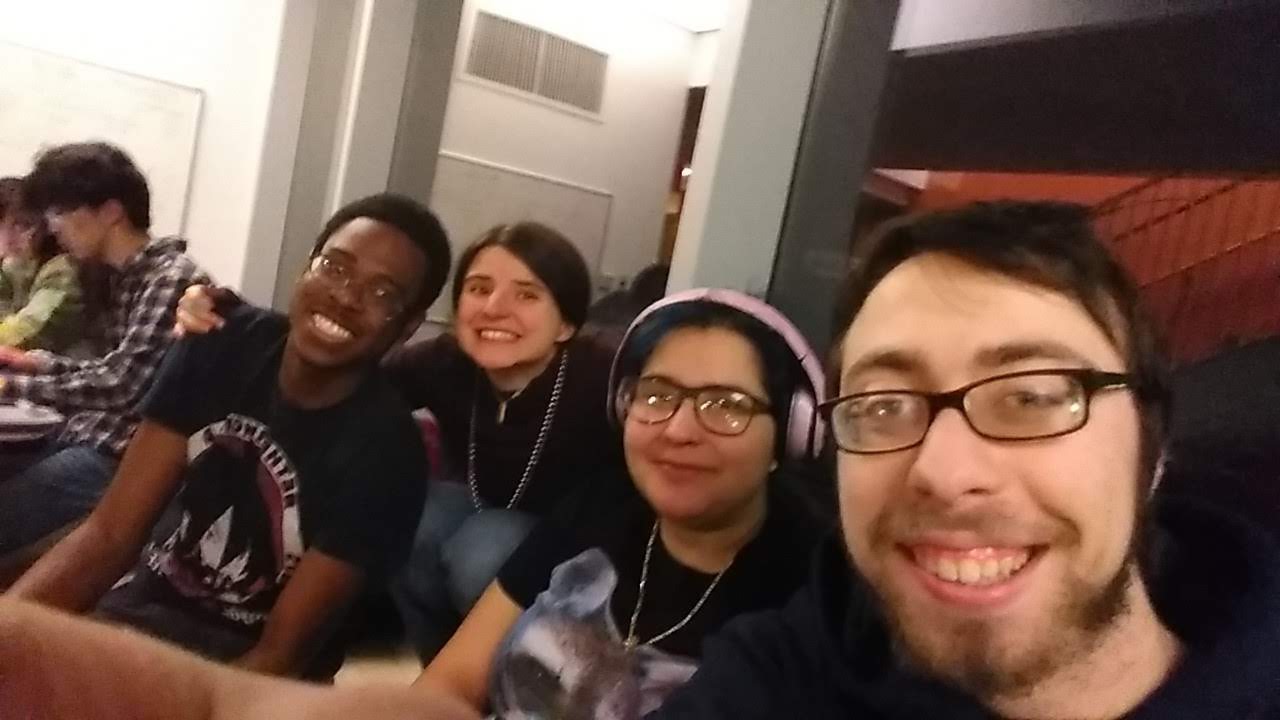 Hanging out in the West Hall third-floor ante lounge
Since then, I have been fortunate enough to have those same friends, and we've continued to stay friends despite changes. When we moved buildings this past year (West Hall houses first- and second-year students, whereas East Hall houses third- and fourth-year students), we chose the second-floor lounge in East Hall (most of us lived on the second floor) to continue hanging out in the same way. When we went online, we stayed in contact and Zoomed together (Zoom is the online video call platform that Olin used when we transitioned online this past semester due to COVID-19).
But if you asked me about my favorite place on campus, I would say it's anywhere with my friends.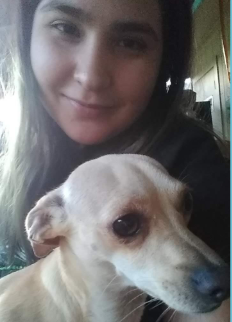 Erika A. Serna '21 (she/her) is studying Mechanical Engineering and has been involved in a little bit of everything.