Just as our Office of Admission & Financial Aid is our front door for prospective students, The Collaboratory is Olin's front door for faculty and administrators from other academic institutions who are curious about Olin and wish to see the innovative work that Oliners are doing.
Our Founding Precepts state that Olin College was created to "be an important and constant contributor to the advancement of engineering education in America and throughout the world."  Our mission tells us that Olin "is dedicated to continual discovery and development of effective learning approaches and environments, and to co-developing educational transformation with collaborators around the globe."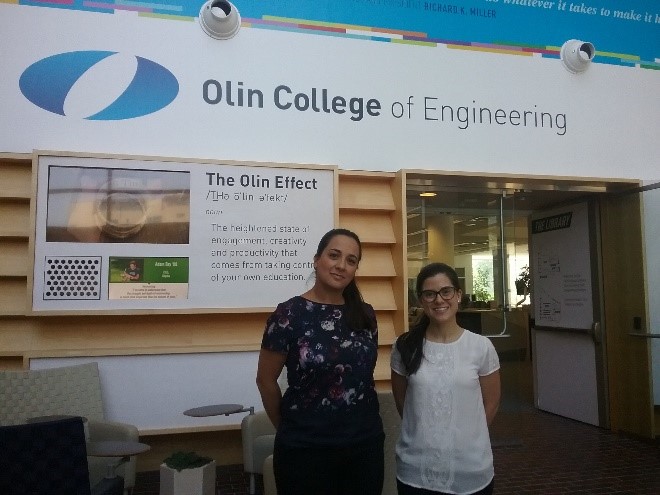 Part of Olin's mission is to partner with collaborators around the world to transform engineering education
As such, we welcome educators from around the world who seek out Olin for inspiration for their own curricular goals, whether it is redesigning a course, creating a new engineering program, or even a new school. Olin also hosts a number of workshops on campus that attract educators from institutions near and far, including our flagship annual "Summer Institute," a week-long summer workshop designed to facilitate collaboration with Olin faculty and other academic professionals on a curricular change project. Other workshops offer discourse on topics such as project-based learning or interdisciplinary course design. Still other workshops are custom-designed for specific educational partners based on their goals.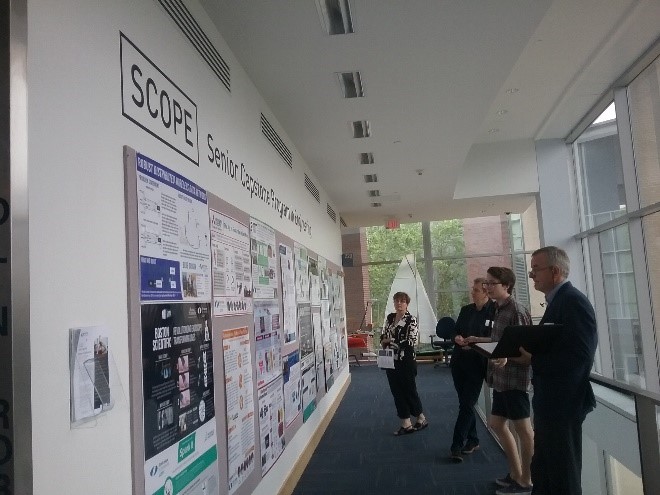 Collaboratory visitors enjoying a student-led "Campus, Curriculum, Culture" tour of Olin 
The Collaboratory provides coordination, leadership, and a single point of contact for external academic visitors hoping to learn more about Olin's brand of engineering education. Often educators who are interested in learning more from Olin College schedule an initial visit to tour the campus, speak to students and faculty, and visit classrooms and learning spaces.
At Olin, we involve students in everything we do, so it is only natural that we include students in these engagements with academic visitors! Most of these interactions begin with our "Campus, Curriculum, Culture" walking tour, led by Student Liaisons who work as a part of our Collaboratory team. Visitors, hosted by Olin students, may pop into your classroom, listen to presentations, and observe the exciting work being done by students.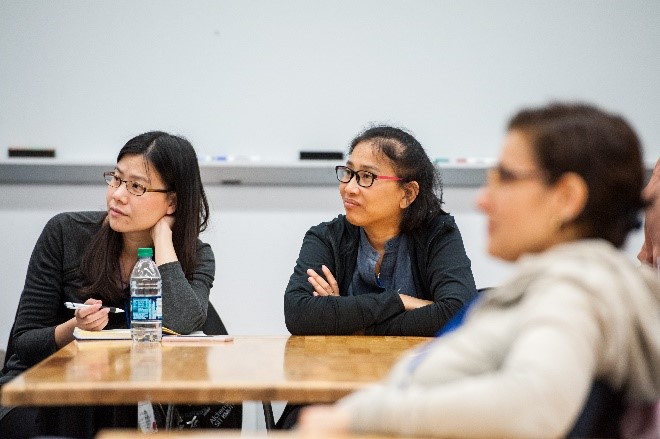 Visitors may pop into your classroom, listen to presentations, and observe the exciting work being done by students
We repeatedly hear from our guests that the student-led tour and conversations with students are the most enlightening parts of their visits to campus. Hearing a student's perspective on a class or activity at Olin is incredibly valuable and provides inspiration as well as a better glimpse at the campus culture that makes Olin so unique. Other ways students are invited to be involved in external engagement on campus include speaking during informal lunch meetings and facilitating workshops with faculty for guest educators. In fact, we had more than a dozen students involved in the support and delivery of workshops during our Virtual Summer Institute in 2020, including four students who created and delivered a well-attended workshop on their own.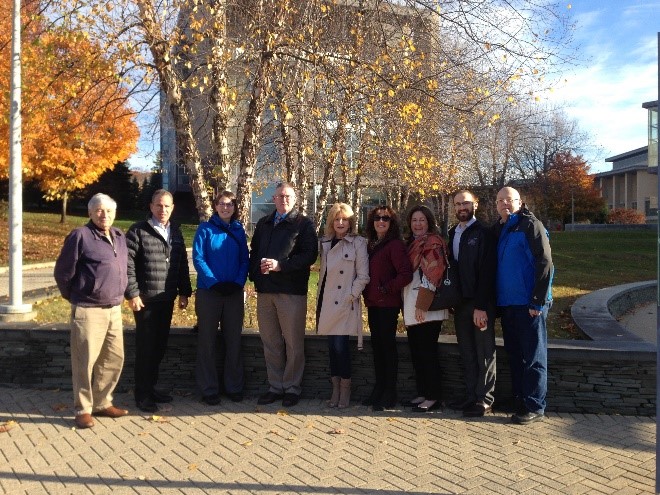 Olin has hosted more than 3,000 visitors from 874 institutions since 2010
Since we started tracking external engagement in 2010, Olin has hosted more than 3,000 visitors from 874 institutions. Although our in-person visitor activities are on hold for the Fall 2020 semester due to the pandemic, we have remained flexible to the needs of our educational partners and continue to provide virtual opportunities to engage with Olin faculty, staff, and students through remote workshops and design coaching. In addition, we are currently exploring ways in which we might create a virtual tour experience.
If you have questions about the Collaboratory, please do not hesitate to reach out to the Collaboratory External Engagement Team by emailing us at collaboratory@olin.edu!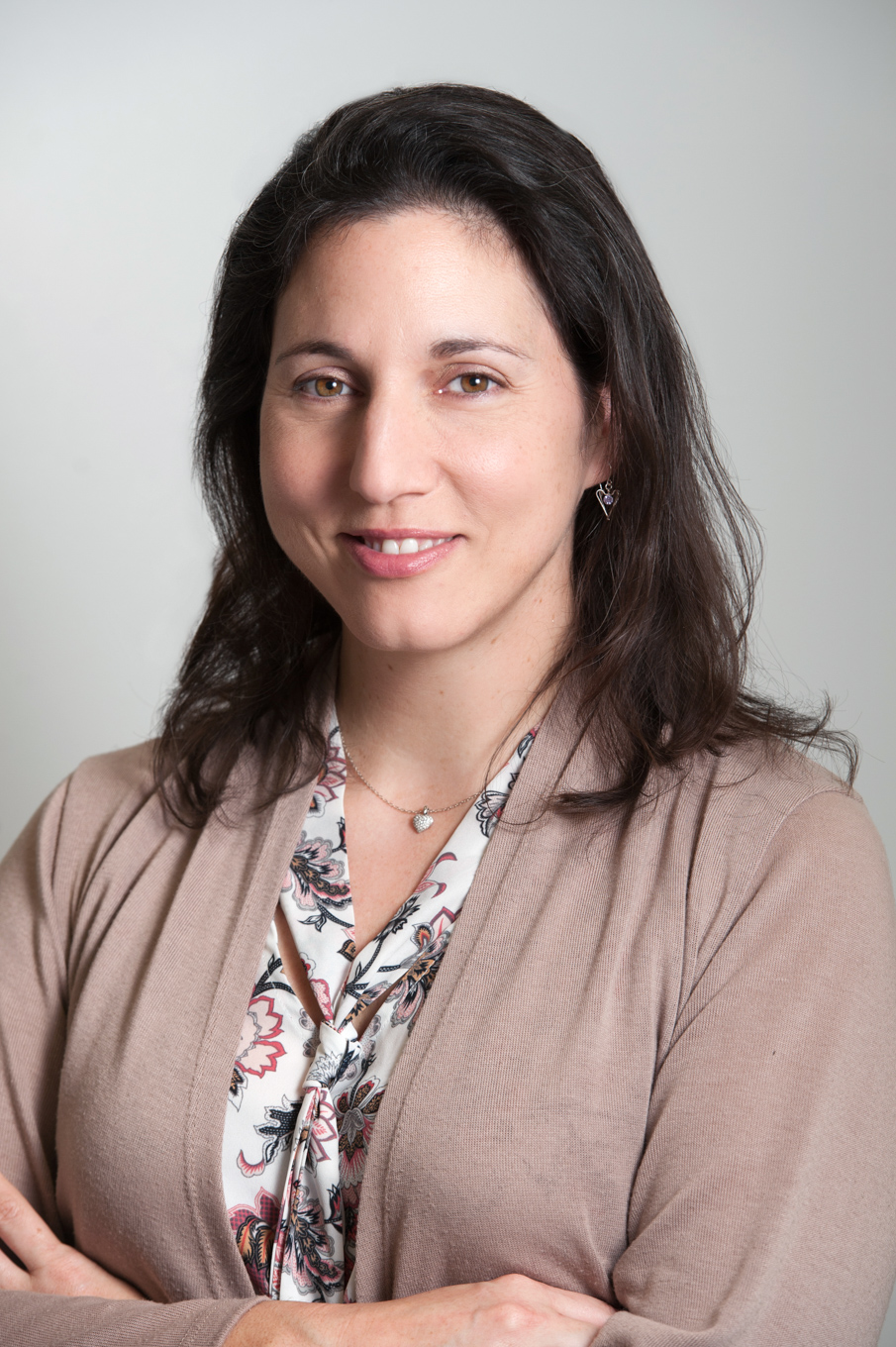 Kristin Casasanto is Olin's Program Director for External Engagement.