Hello hello! My name is Shirin Kuppusamy, and I am a rising junior at Olin College. I'm majoring in Computing with a focus in Biology (yes...biology! Feel free to reach out if you have any questions about biology at Olin). Outside of engineering, I love to dance and spend time with the amazing community at Olin.
When I first visited Olin, I suddenly felt an intrinsic connection to the teaching method and community. But, I still had my worries about attending a smaller school without some of the more obvious spaces that larger schools traditionally have. Was I going to be able to find a space to dance? Where would I study at night if I didn't want to be in my room? Were there going to be large spacious areas in which I could explore my creative limits, academically and otherwise?
Anyone who knows me will acknowledge that I have a lot of questions...and, well, a lot of doubts. So, I brushed off these concerns, took a leap of faith, and came to Olin! And guess what? Within the first few days of orientation, my fears were put at ease. During orientation, the first place the whole class congregates together is the Wooden Waterfall for our class portrait. The Wooden Waterfall is a large platform with a wooden bench at the top followed by a series of staircase-like ledges. It is located in the Campus Center past the Dining Hall. I was in awe at the beautiful space and how our community fit so perfectly into it; it instantaneously became my "safe space."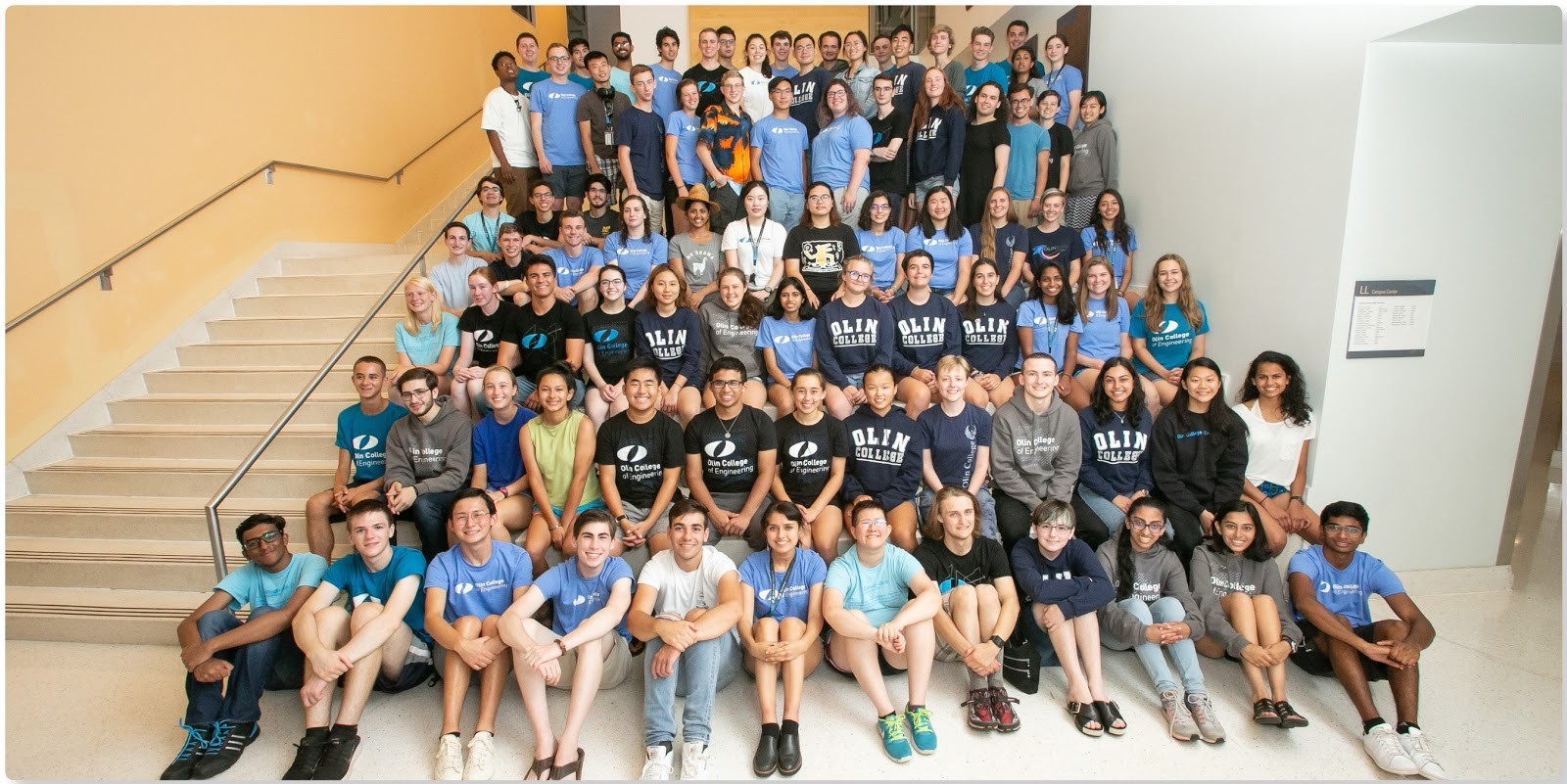 Class of 2022 picture during orientation
As I got further into my Olin classes, I started wanting places to study later in the night outside of my room, but maybe not in a classroom. As I started wandering the buildings for a perfect spot, the Wooden Waterfall came back to me. I still remember sitting here one night with my little set-up (blanket and personal desk lamp included of course!) while a Babo (Babson and Olin Public Safety) officer approached me saying, "Wow! Nice to see someone here. Looks like you found yourself the perfect spot!" That day onward, I kept returning to my favorite spot. 
I love to study with music blaring (and obviously doing that while your roommate is asleep isn't, uhh, ideal), so the Wooden Waterfall became my nightly habitat. And might I say - the acoustics here are great! For those of you who don't know me, if I study for 15 minutes, I'll spend the next 30 minutes fooling around with choreography. So, the Wooden Waterfall soon turned from my study spot into my stage. The creative layout and spacious platform combined with the reflective windows that can double as mirrors at night make this my favorite spot to dance, especially considering my backup is the West Hall "gym" (aka a small closet with mirrors on the first floor of the freshman dorm).

Glimpses of me dancing it out at the Wooden Waterfall, which I normally try to keep unnoticed…
Soon this became the home of ODE. No, not Ordinary Differential Equations - Olin Dance Ensemble, Olin's new dance group! If you are interested in dance, definitely reach out! However, the Wooden Waterfall is not only home to ODE. It is also the home of late night karaoke sessions, community sticky note creations, graduation photos, OFAC (Olin Fire Arts Club) when it's rainy outside (not with real fire inside the building, of course), and much more!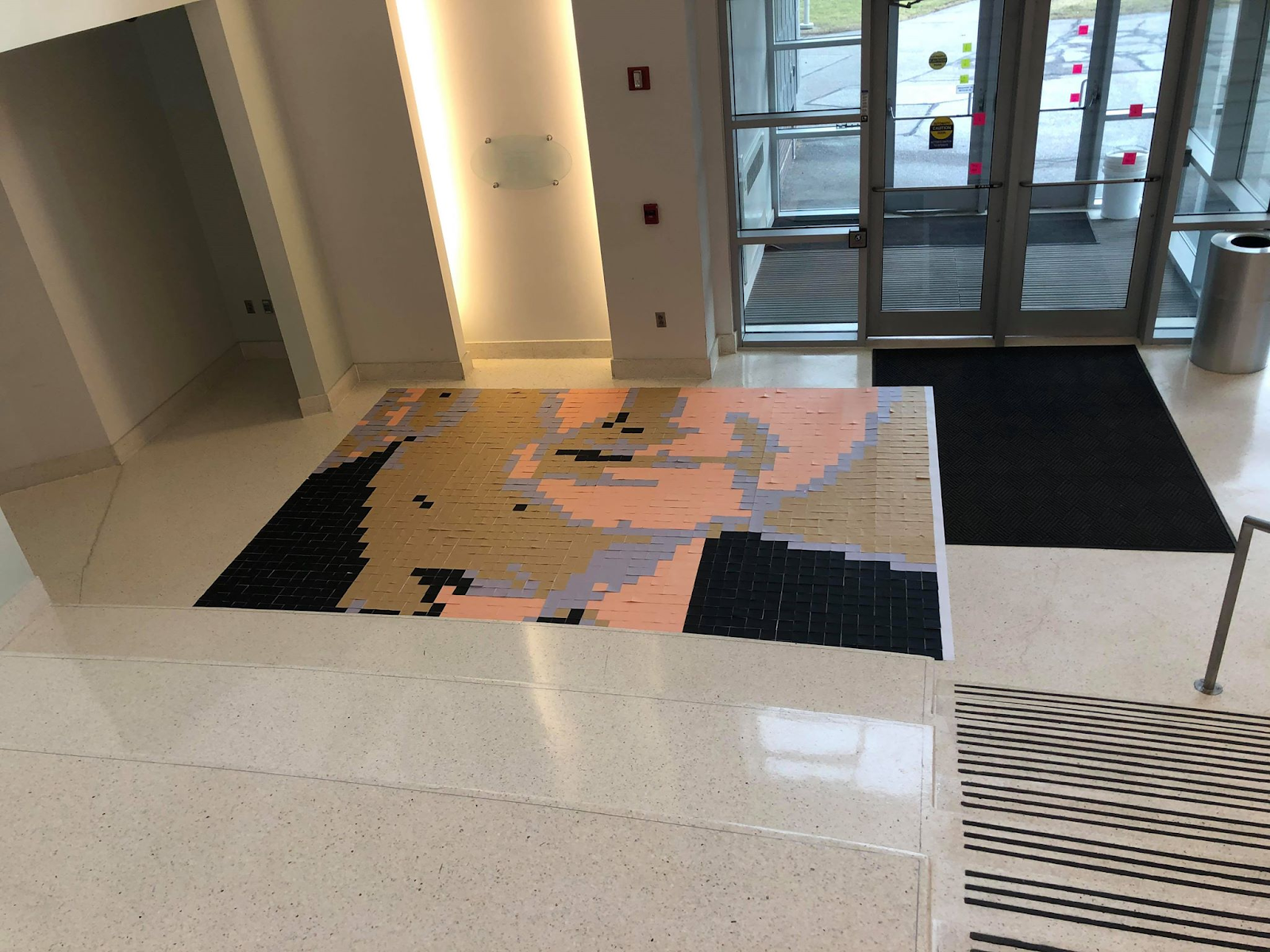 Olin students creating a sticky note mural for President Miller's farewell gift.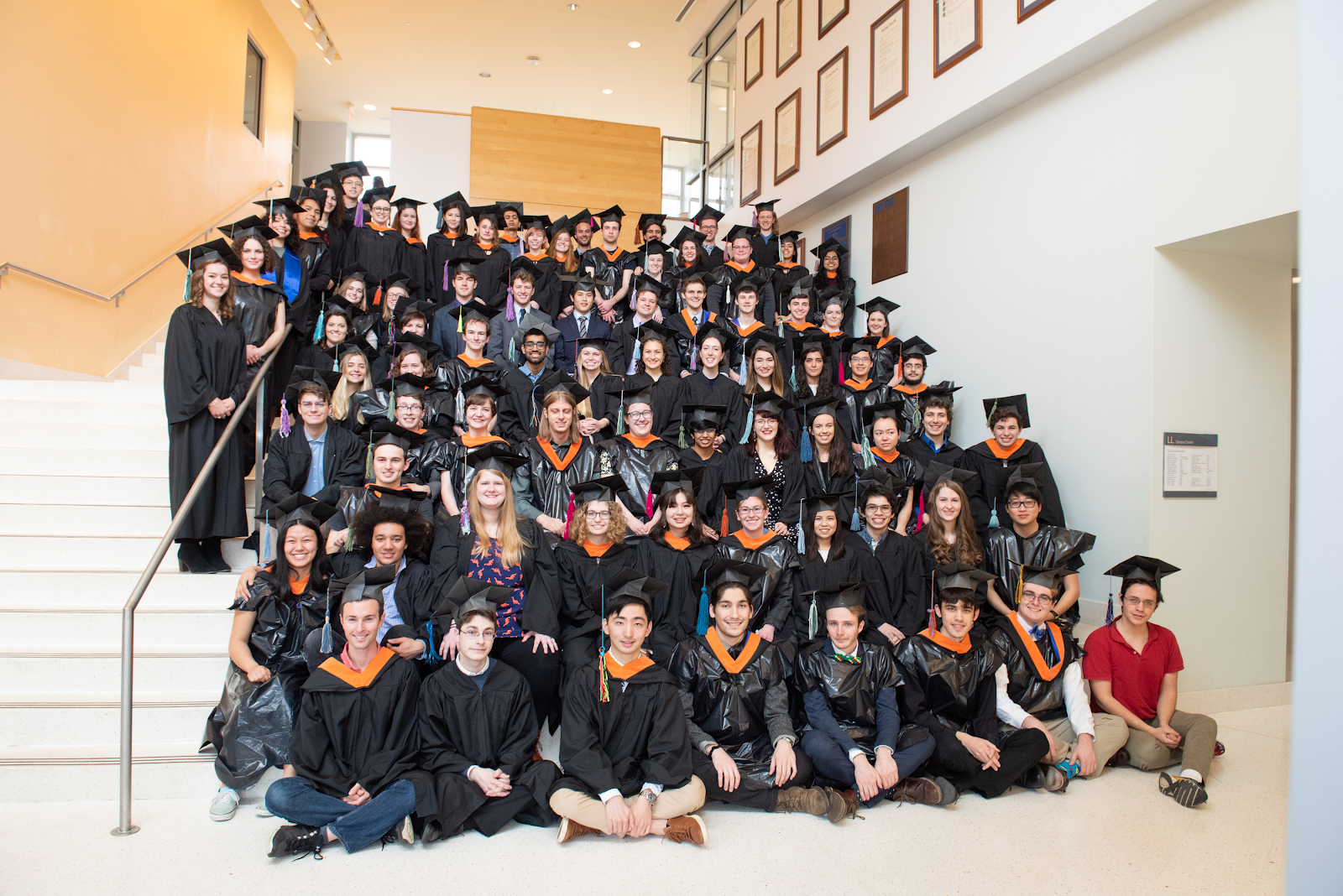 Olin Class of 2020 Fauxmencement
The Wooden Waterfall is truly one of the most special (and my favorite...so maybe I'm kind of biased) spaces at Olin. It is able to bring the whole community together while also having an aura of peace and solitude to it. It is the abode of fire drills and our Honor Code (there is a printed copy signed by each and every student on the wall), yet it is a place of utmost creative freedom - true to Olin's nature. If you have the chance, I highly recommend a visit to the Wooden Waterfall, and who knows? Maybe you'll find yet another use for this amazing space. 
Your *slightly* enthusiastic fellow Oliner,
Shirin Kuppusamy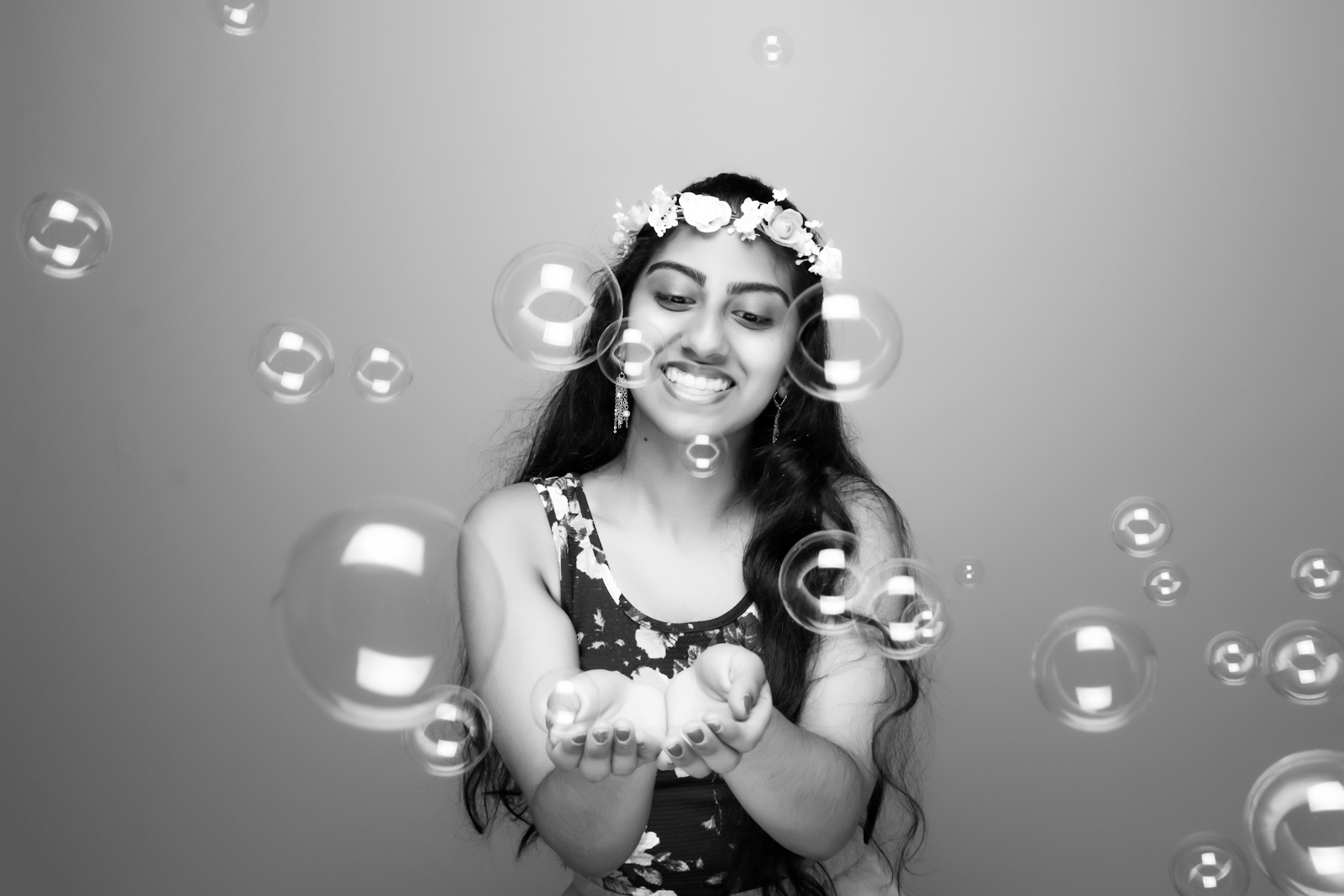 Shirin Kuppusamy (she/her/hers) is a rising junior from Atlanta, GA with a passion for Indian classical and contemporary dance. She is pursuing Engineering:Computing with a focus in biology and likes to spend her free time engaging with SERV (Olin's service group) and education outreach.