Hello! My name is Katie Gosbee and my pronouns are she/her/hers. I'm majoring in mechanical engineering and am a part of the Class of '22. 
One of my favorite places on campus is the Richard K. Miller Academic Center's first-floor tables. It is a place I can easily see every time I walk across the Olin campus, thanks to the large windows that go from floor to ceiling on the first floor. I have spent many hours at these tables even though I've only been at Olin for a year and ¾. They have been a huge contributor to my experience and education at Olin. If I had asked myself what my favorite spot on campus was two years ago, when I had just moved into the dorms, I would never have guessed these tables. Now you may be asking, what's so special about these tables? Are they decorated in a certain way? Do they have comfortable chairs?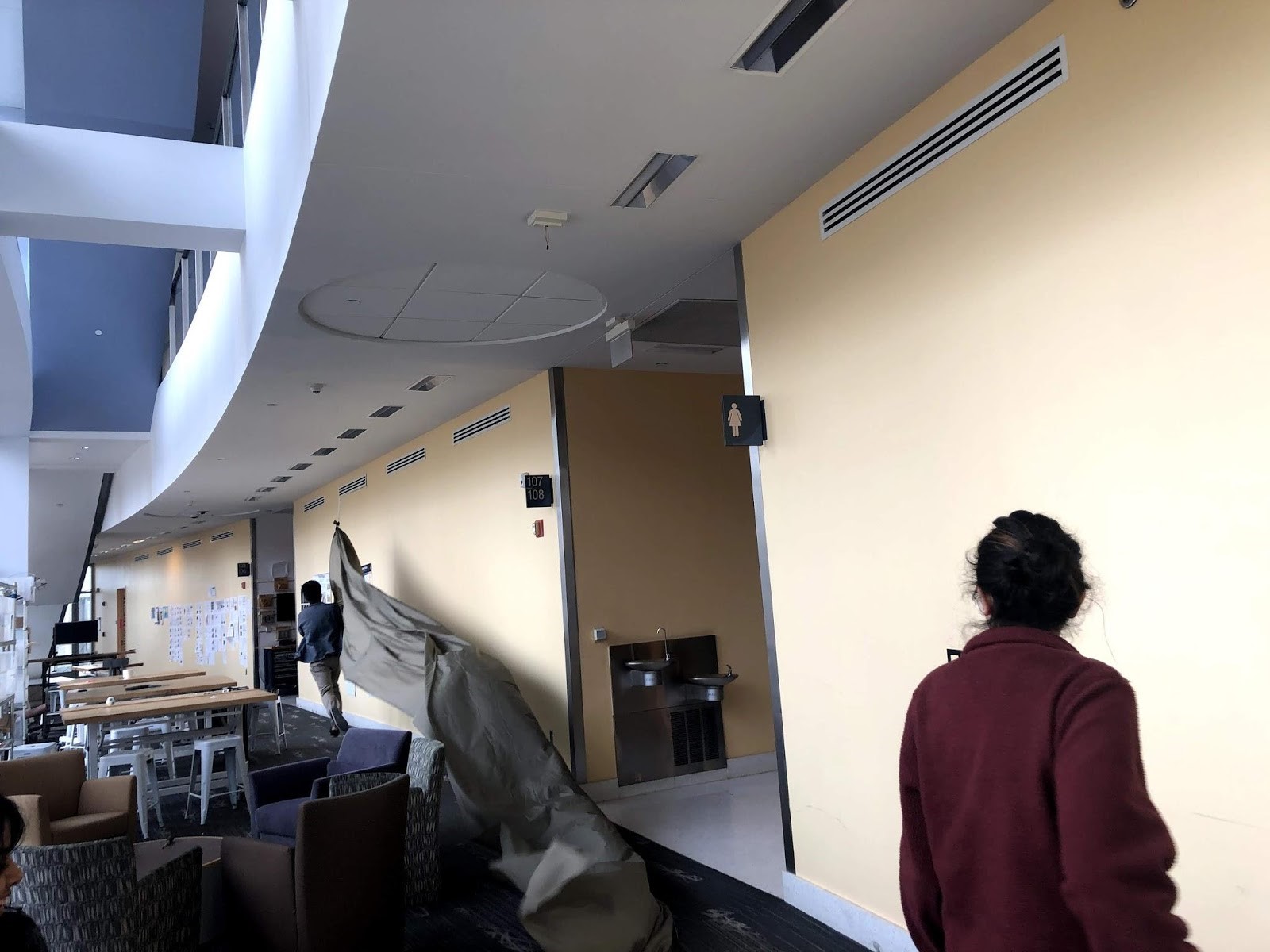 A shot of the tables outside the Shop
Well…they're decorated with leftover dried hot glue and metal chips from the machine shops. And the seats...do their job. But it's not the visual of these tables. They represent all of the blood, sweat, and tears I've put into becoming a mechanical engineer. They have supported (figuratively and literally) so many important lessons, experiences, and stories that have made me who I am as an engineer. I've probably spent as many hours at these tables as I have in the dining hall. Well, that might be a stretch. I do like food.
A lot of these hours were spent outside of the machine shops building airplanes for the Olin Design Build Fly project team during the spring semesters.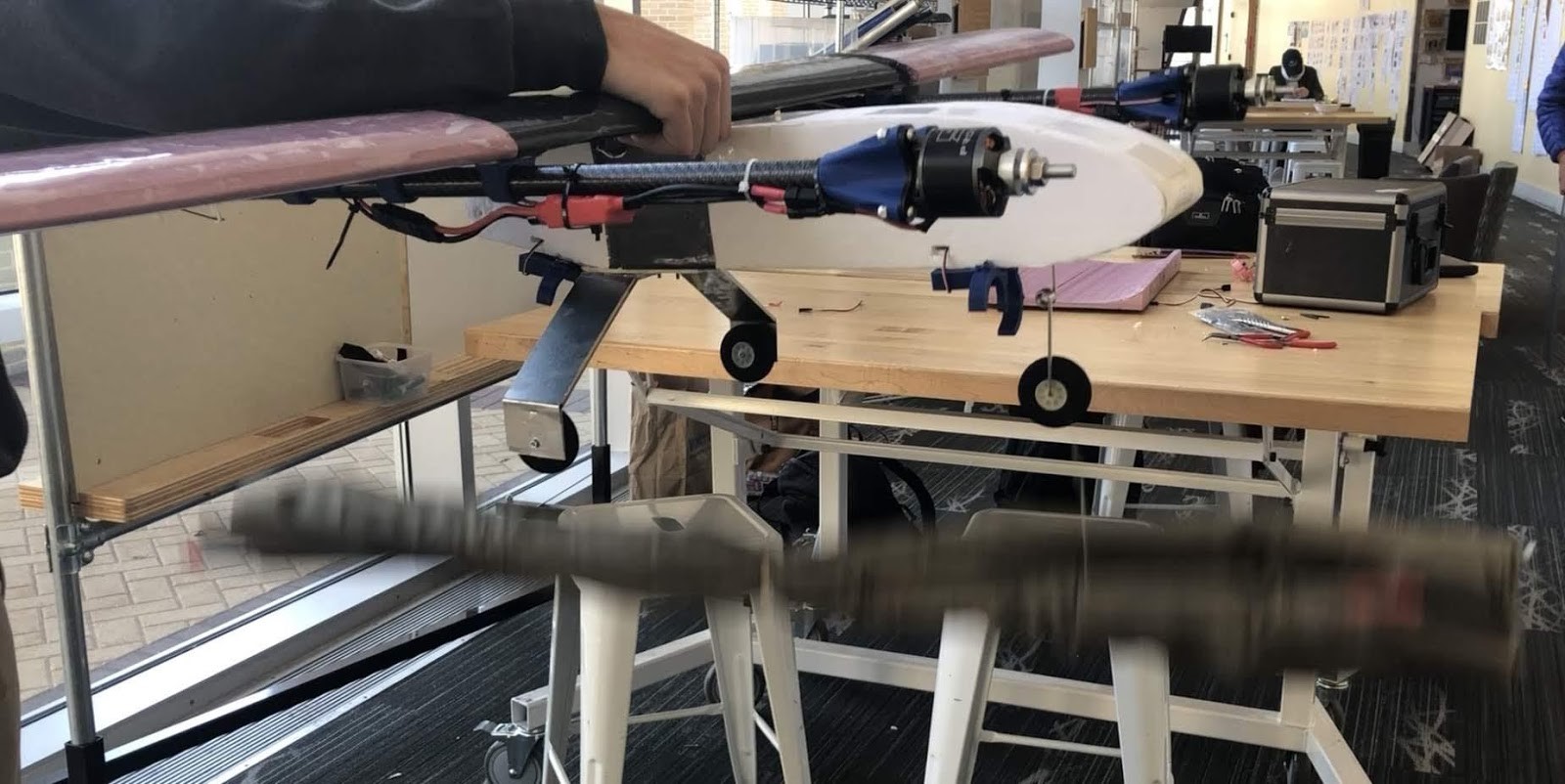 At the tables outside of the Shop: testing the Olin Design Build Fly 2020 Prototype
Olin Design Build Fly is one of the project teams here at Olin. We participate in a collegiate design competition put on by AIAA (American Institute of Aeronautics and Astronautics). There is a 60-page Design Report due at the end of February, which requires testing of initial prototypes of the plane, and competition happens in April, so I find myself at these tables throughout February and March.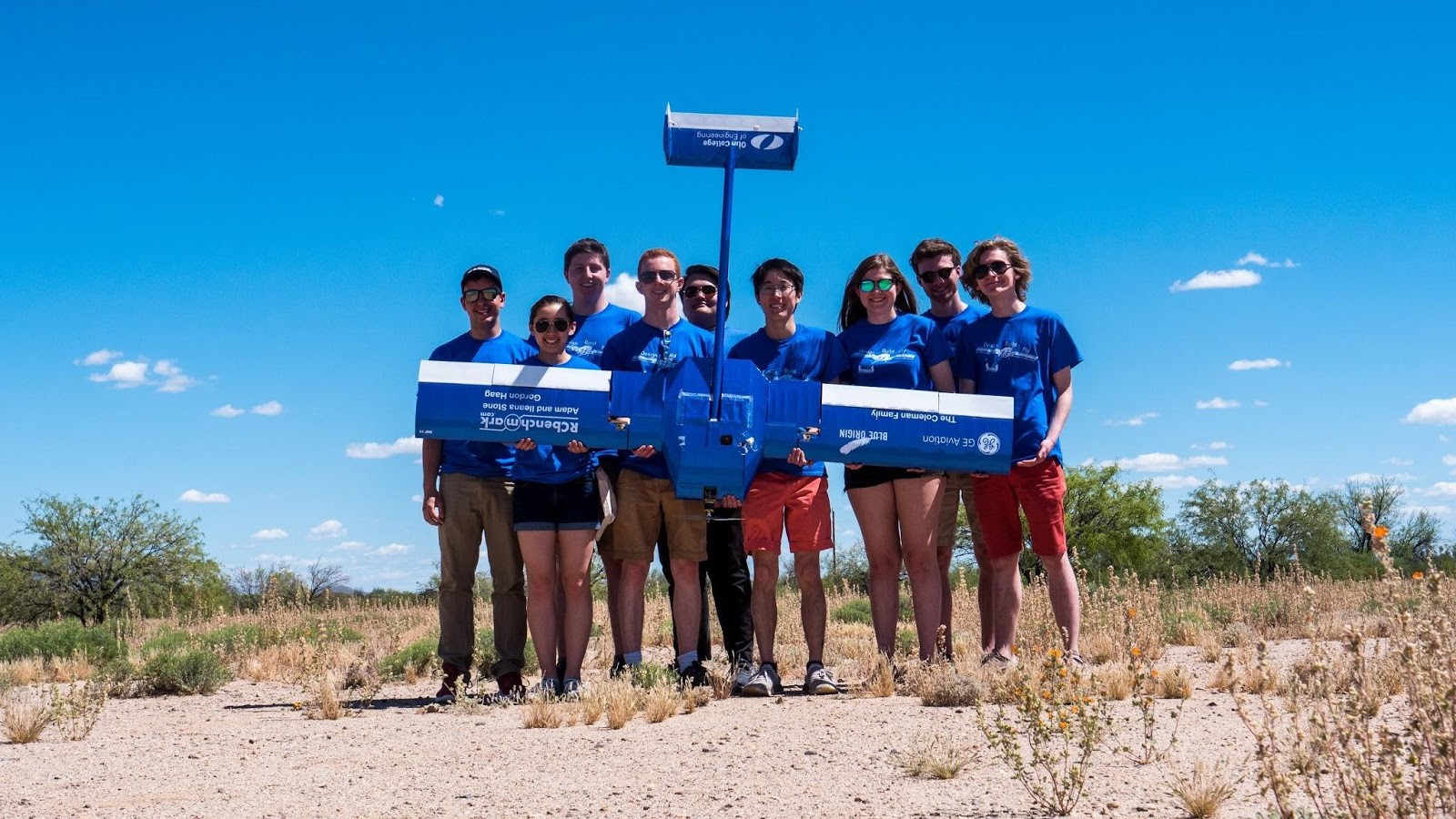 Not only is this a place where I've spent hours building airplanes, but I also watched my very first project for a second-semester class in freshman year be tested. The class was Quantitative Engineering Analysis (also known as QEA). We worked in teams of two or three to design and build a boat. My team's boat turned out to have no angle of vanishing stability, meaning the boat couldn't flip over. Unfortunately, that wasn't a quality we wanted in this design. But I had fun finding this out with my project partner!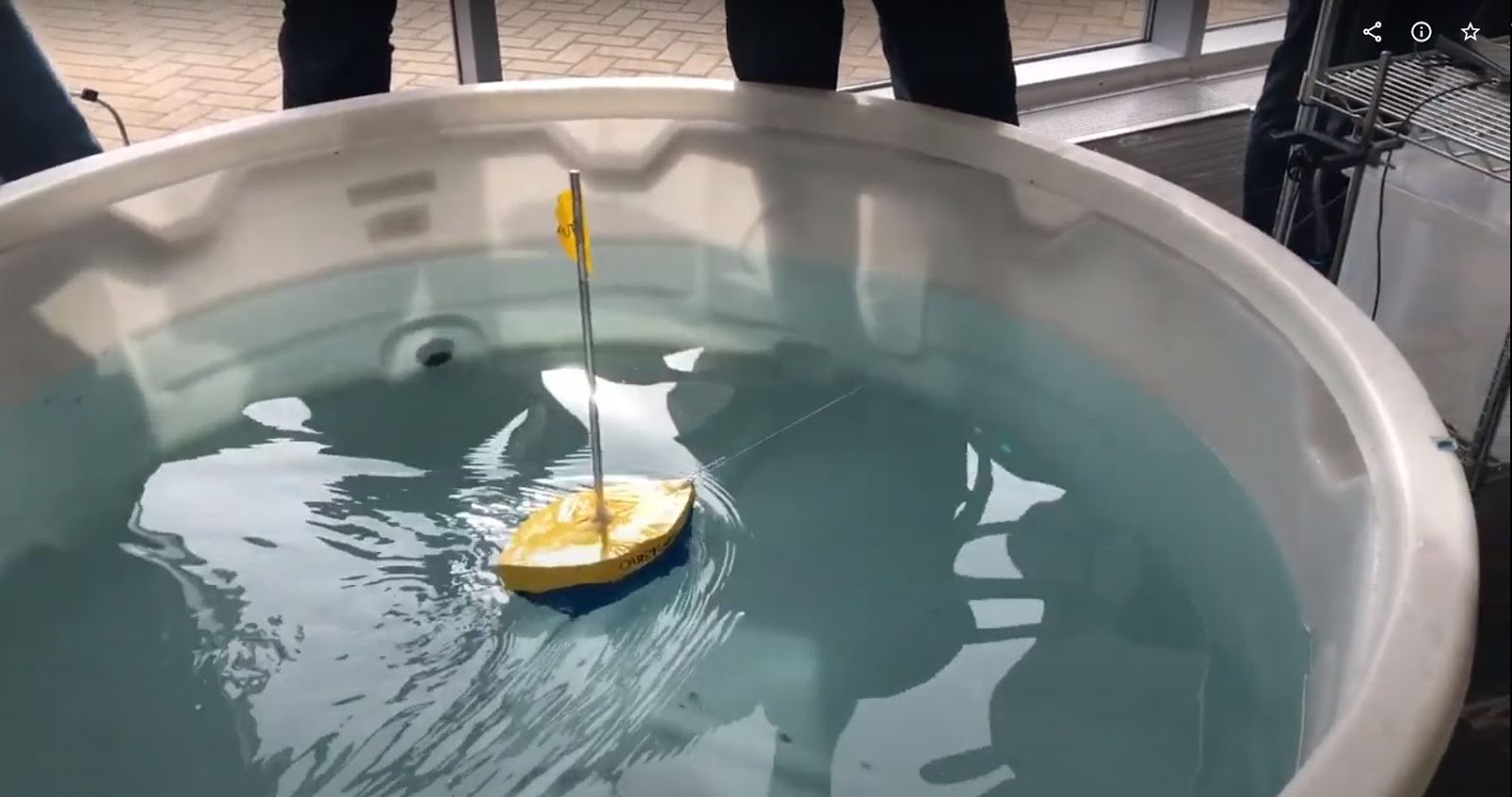 My team's boat (called Matie) in the middle of a speed test
I also have spent time building projects for another class called Intro to Mechanical Prototyping, where students are taught how to design and fabricate mechanical sculptures of varying materials. This happened at the tables right outside the Wood Shop on the other end of the hallway. In this class, we were assigned four projects in total, two of which were done in teams. Each team was able to claim one of the tables, and it became my second home for a few weeks while my teammates and I spent our time designing, fabricating, and then building our sculptures. This particular experience at the tables really taught me what it means to design for manufacturability instead of for the sake of looks.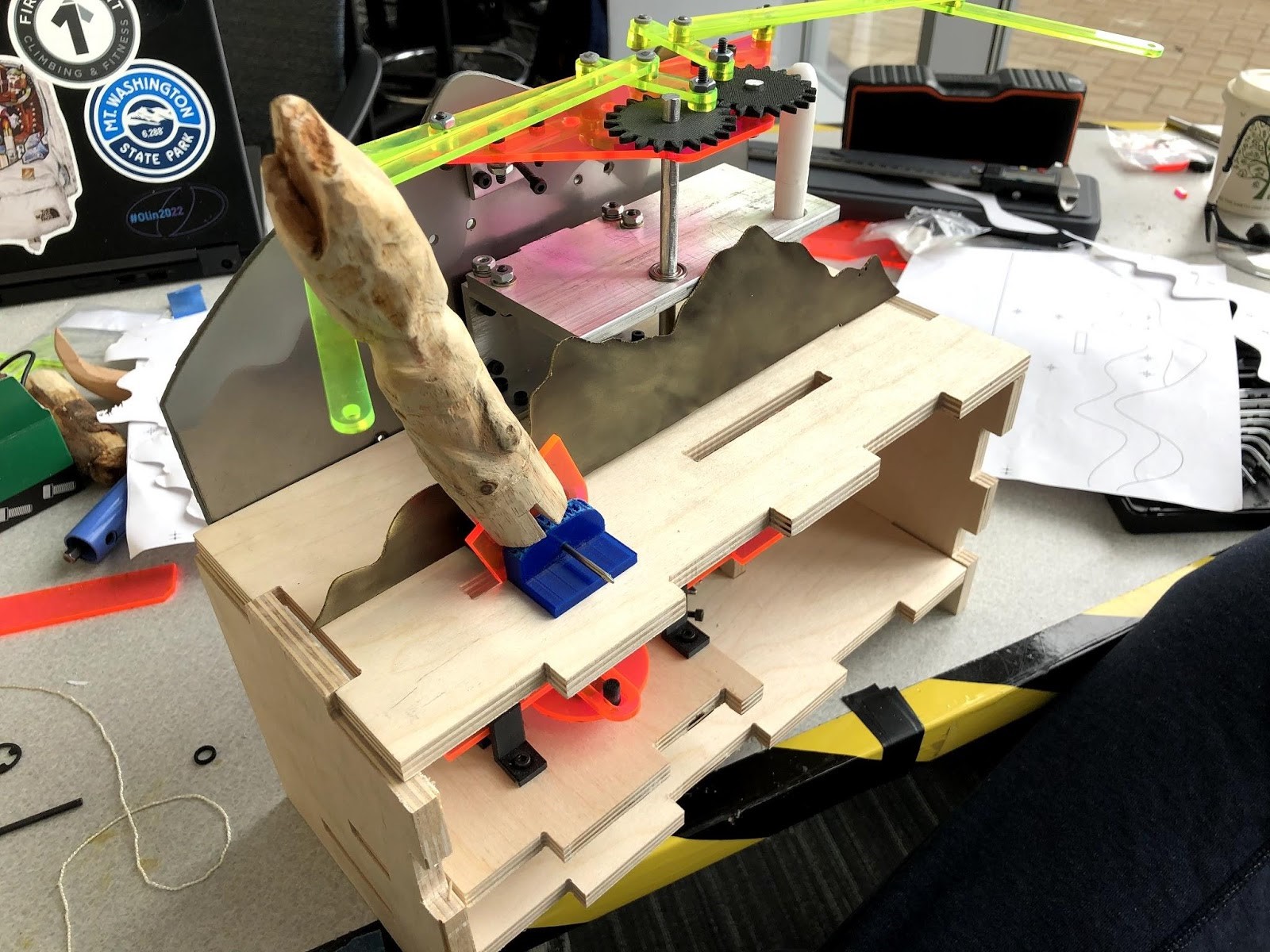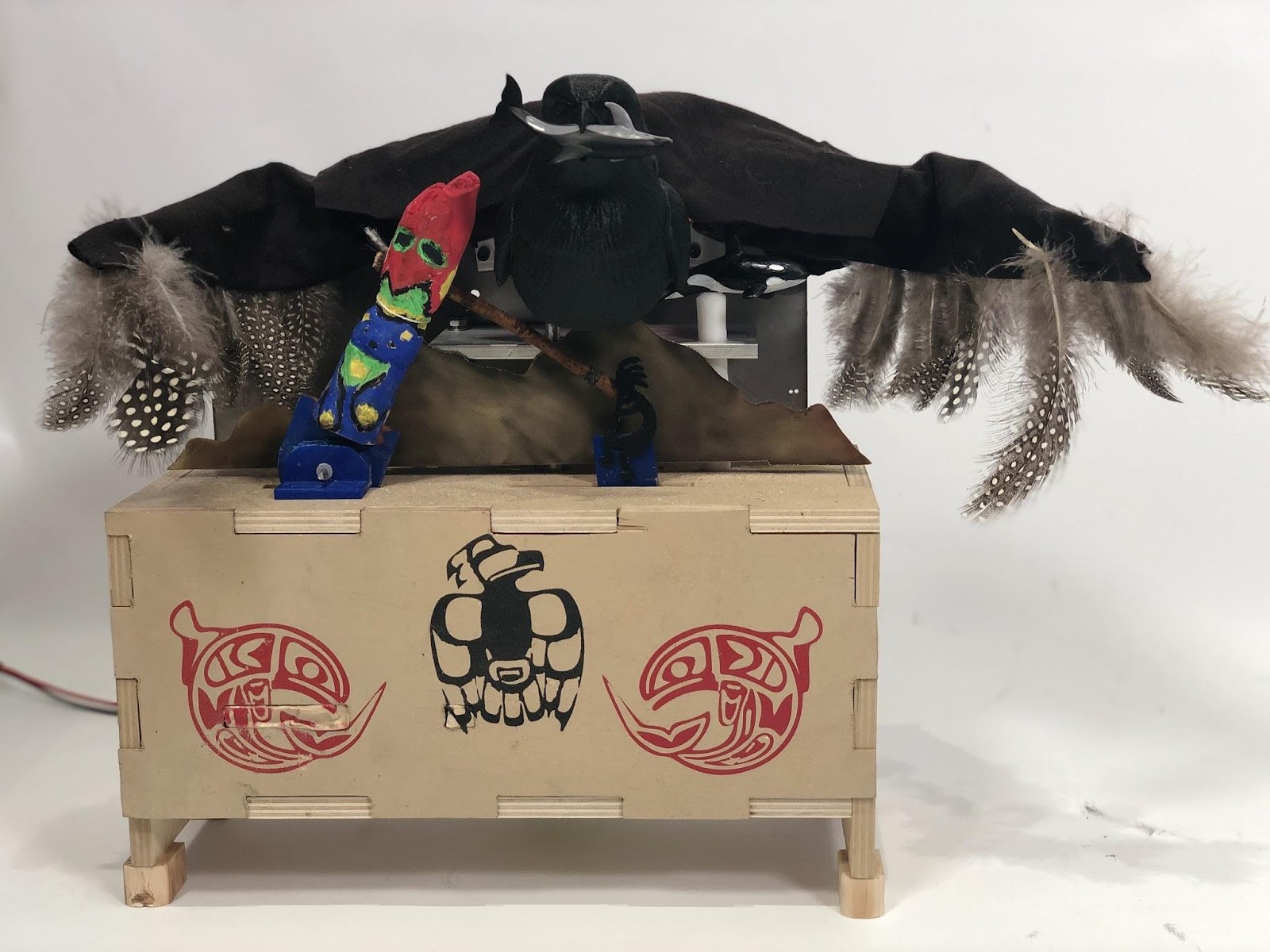 An "action shot" of my team putting together our final project for Intro to Mechanical Prototyping and the final result
Being a Shop NINJA (Need Information Now, Just Ask) for the Wood Shop and ShopBot required me to spend time at these tables as well, whether I was holding open Wood Shop hours, or setting my backpack down to give a ShopBot training. What does it mean to be a NINJA for the Shop? Well, I mainly teach others how to use certain machines and make sure everyone is safe using the ShopBot or other machines. The ShopBot is a giant CNC machine used to cut wood or foam. It's okay if you don't recognize any of these names. I hadn't used any of these tools before coming to Olin, but because of the great and inclusive culture in the Shop, I've become so comfortable I can teach others.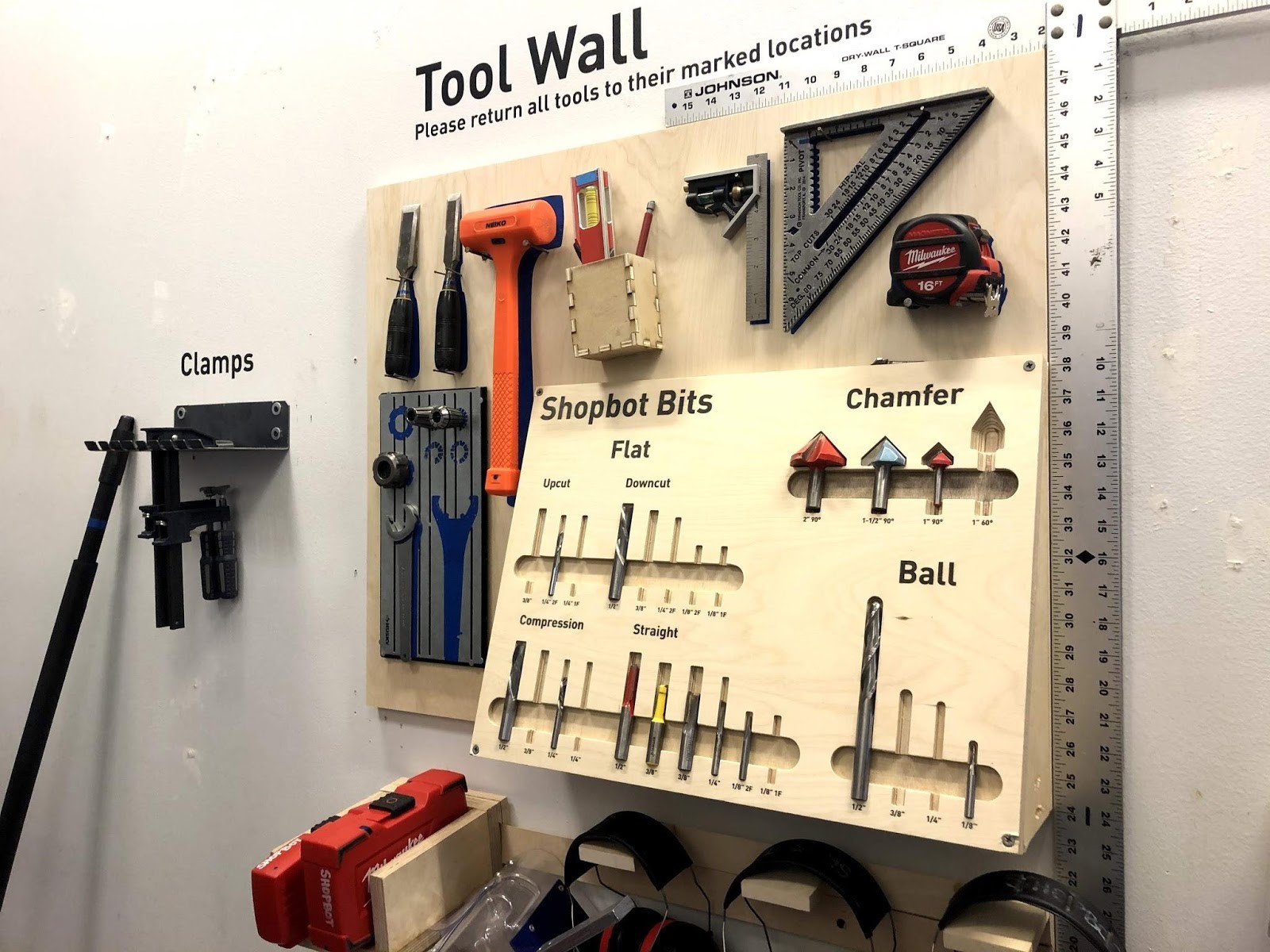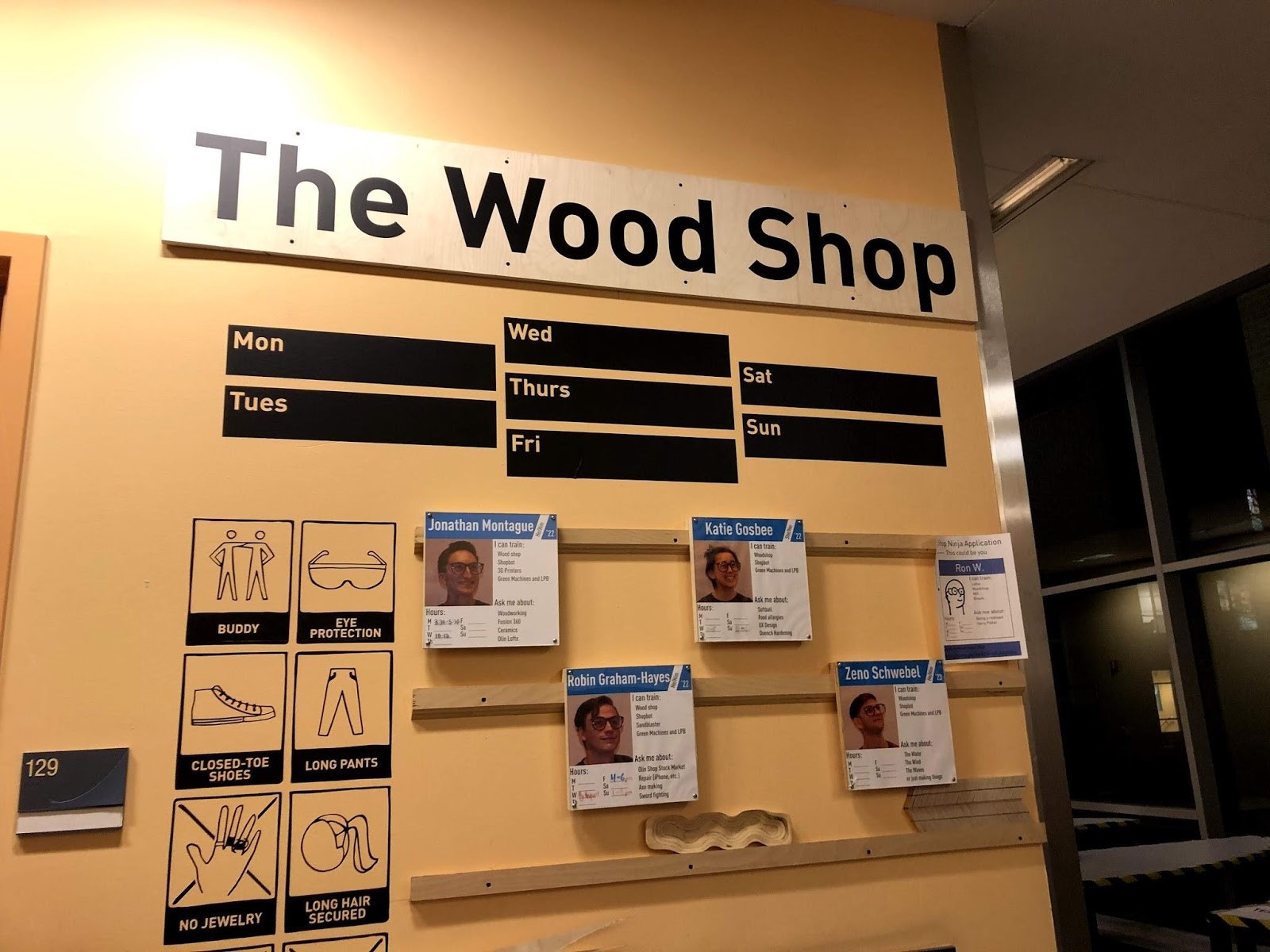 The two spaces I NINJA'ed for Spring '20 semester
Although my favorite spot is really just some tables along the windows of a hallway, they have been involved with so many projects that have made me who I am today. I will always keep these memories close no matter where I am in the future.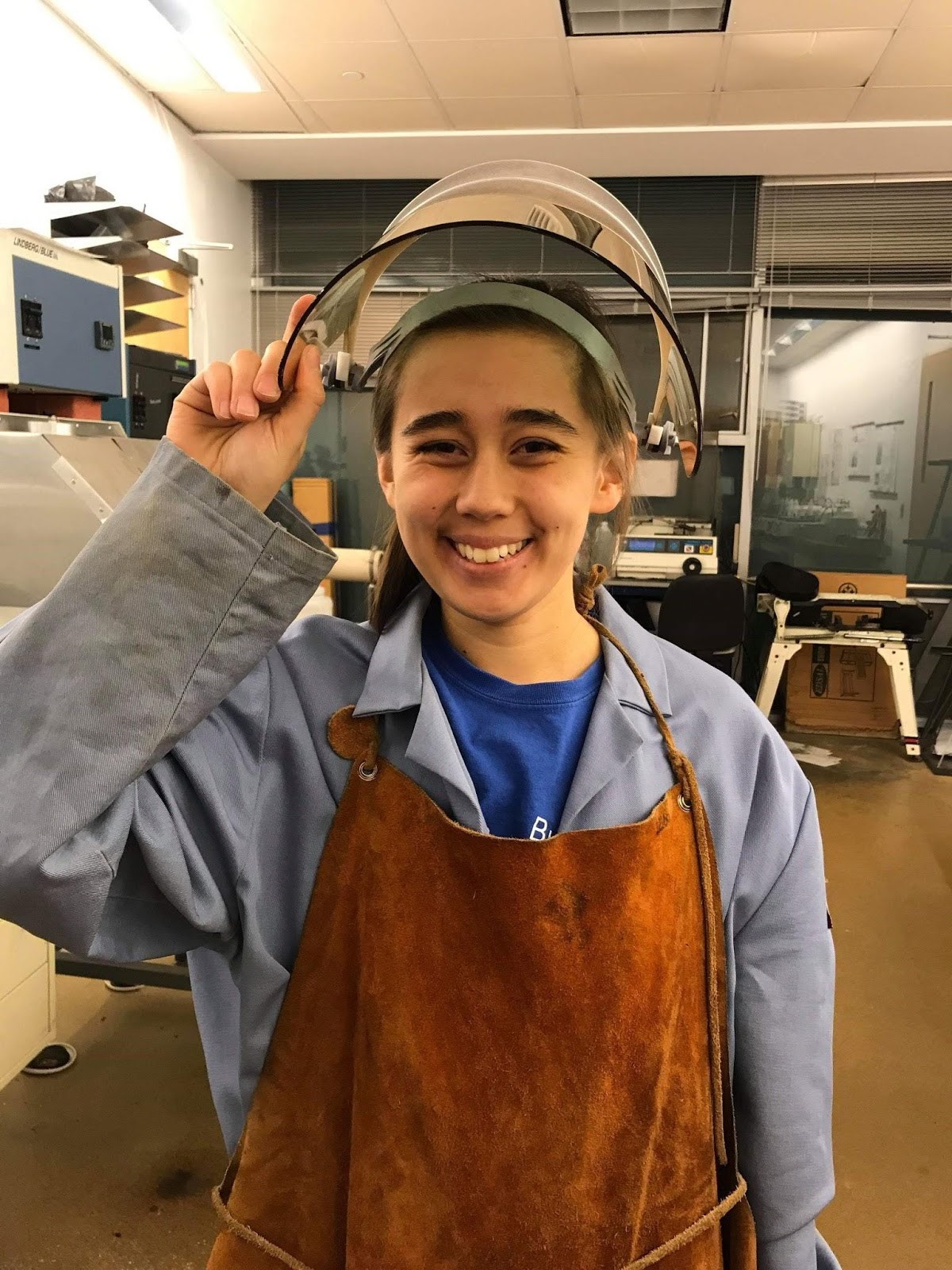 Katie Gosbee '22 (she/her) is majoring in mechanical engineering.