Hi! My name is Arla, my pronouns are she/her, and I'm from a teeny tiny island in Washington. This year is my first at Olin! I've been on campus for a month now, but I have no real concept of time anymore; the past 30 days of interactive classes, new people and delicious food have flown by.
If I'm being honest, I never expected my first month of college to look like this. Of course this whole pandemic thing has thrown a bit of a wrench in the operation, but my unexpected experiences come from more than just that. As a high school senior, I expected my first year of college classes to be mostly introduction courses and prerequisites. My first four weeks of classes at Olin have been anything but; in one of my classes we're learning about facial recognition software and in another we're creating hoppers (small devices inspired by creatures that hop).
In high school I dreaded group projects because it always felt like herding cats, but just a few weeks ago I had my first majorly successful team learning experience (Olin is built around a collaborative curriculum). We started the class with a short lecture on a few linear algebra concepts, which I barely understood. After the lecture was over, I felt like I was holding on to the material with one pinky finger. But never fear! We headed into breakout rooms of four people each and discussed the concepts as a group, and by the time I left the class, I felt like I had a firm grip on the subject matter. As someone who was always wary of group projects before, it was a fantastic lightbulb moment!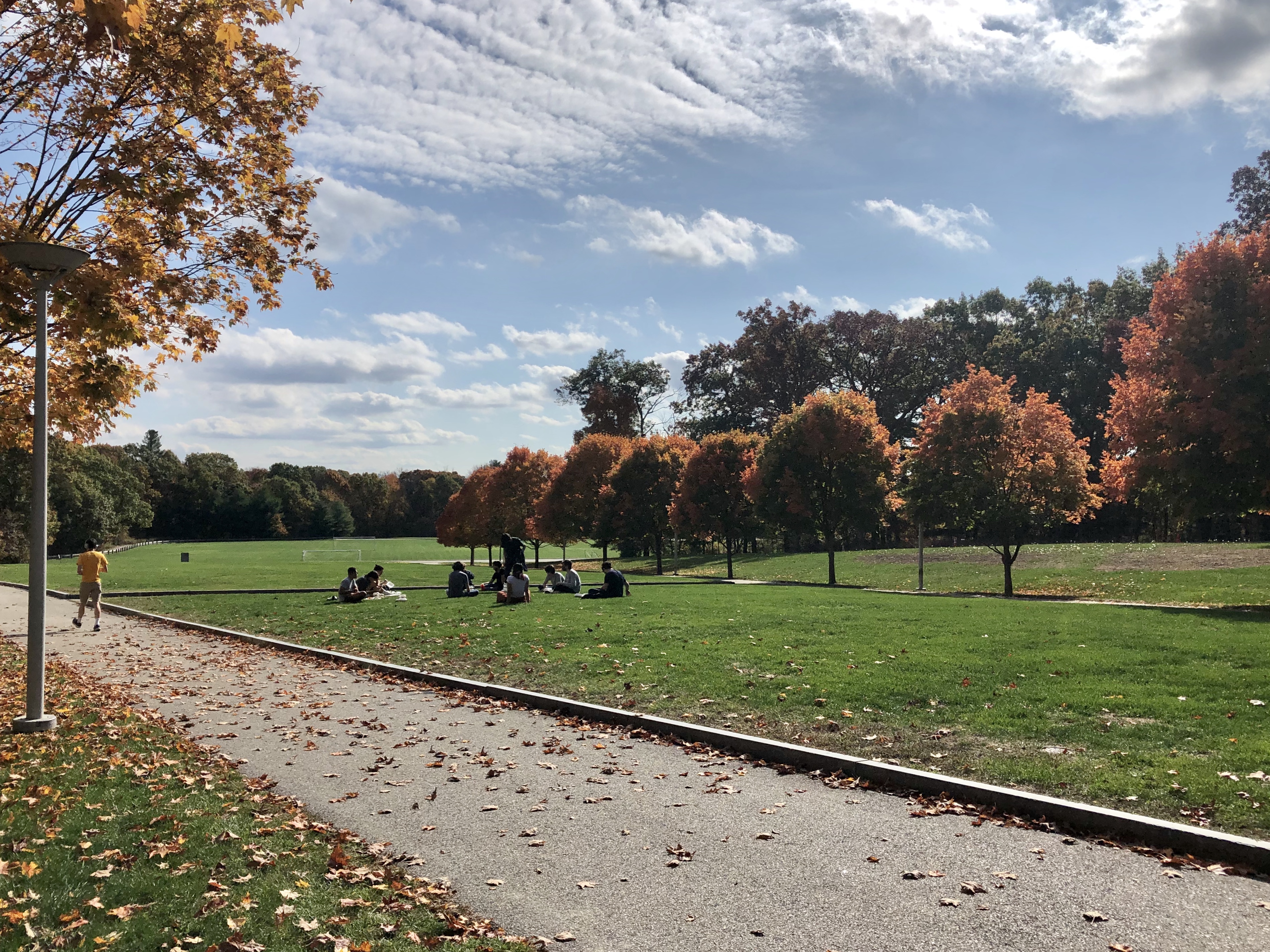 I took this picture today on Olin's campus, where I've lived for a month now!
The classes at Olin aren't the only part of my last month that have been unexpected. The dining hall food here is also quite different than I had anticipated. Hamburgers, pizza, mozzarella sticks and lots of desserts? Yes (and they're all delicious), but also shepherd's pie, stuffed mushrooms, spring rolls, build-your-own ramen and burrito bowls. My favorite meal so far has been the New Orleans-themed lunch we had after Convocation (during which we discussed The Yellow House by New Orleans author Sarah M. Broom), with banh mis, street corn, shrimp creole, beignets and lots more. My oh my! It doesn't get better than that.
But wait…maybe it does! How, you ask? Olin's dining hall provides incredible meals and does it in a sustainable way. I was especially impressed to hear that the leftover food from the dining hall is donated to an organization in Massachusetts that makes freezer dinners that people can come pick up, and that ingredients are sourced locally to minimize the greenhouse gasses needed to transport them. Fun fact: by implementing Meatless Tuesdays, the Olin dining hall saves about 52 flights-to-Sacramento-worth of carbon dioxide per semester. All this is to say that Olin's dining hall is fantastic!
My biggest holdback when applying to Olin as a high school senior was Olin's small size. My graduating class in high school had 32 students, most of whom I had known since before middle school. As much as I valued that experience, I always expected my college experience to be different. I was ready to escape the small town world and be exposed to more than just a handful of people and opportunities. However, Olin has surprised me in this way as well. Since arriving on campus just a month ago, I've been almost overwhelmed by the amount and scope of the opportunities presented to me. Whether I'm interested in building a car, engaging with non-profit organizations outside of Olin, or practicing leadership skills by running for student government, the opportunity is there, and people are more than willing to help me succeed.
My first month at Olin has not been as I had expected (in more ways than one), but it's been pretty incredible nonetheless.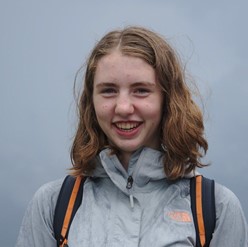 Arla Sutton is a first-year from Orcas Island, Washington. She's passionate about the environment, overalls, and human-centered engineering.