Hello everyone! I'm Walter, a rising sophomore at Olin who works as a Social Media Assistant for Olin's Office of Admission and Financial Aid. 
This one is for all the rising seniors out there: AHHHH!
Your senior year is literally around the corner. Even with this pandemic amidst us, you may be thinking about all of the stress (and fun!) that comes with your last year of high school: transcripts, SAT scores, extracurriculars, and probably most important of them all,
your college applications.
Yes, it is true. You may have heard it from your upperclassmen friends - those first couple of months as a high school senior can be very stressful (my first pimples developed from such stress, let me tell you!). It is a period of time where you need to really do your research on what colleges you want to attend for the next four years. A lot comes into play when looking into a college: financial feasibility, size, school culture, resources, network, and so much more. And yes, I know what you're thinking:
How am I supposed to be able to know all of this if I can't even visit the schools I want to in person?
Yes, the COVID-19 pandemic has made things extremely difficult for any sort of physical interaction, and this certainly sets a barrier when trying to visit colleges or consider them when college application season starts. Without further ado, here are some tips on starting your college search virtually!
Tip #1: Do your research
Coming in at number one (and the most important one out of them all) is doing your research on the schools you want to attend. I'm not just talking about looking at their website's homepage - you really need to dig deep and browse through a good portion of their information. It may be a lot, but this will certainly help you decide if it is a school you see yourself applying to.
Things like reading their school blogs (Olin has some!), watching/reading informational guides on certain classes offered at the institution (*cough* OLIN *cough*), and even watching student videos about the school will definitely give you a huge perspective on the college without necessarily having to visit the campus. If there is a chance to visit the college in real life, then of course take that opportunity.
*Pst*  You can start your research for Olin here!
Tip #2: Reach out to whomever you can!
Lucky enough it is easier now, more than ever, to reach people online because that's all people are on now! If you are interested in finding out more about a certain school/major, you can shoot an email to someone knowledgeable in what you seek to find out. Perhaps you know someone who is currently attending the school you want to attend - shoot them an email/DM on Instagram. Or maybe you don't have that connection and you need to reach out to a specific office within the school - don't be afraid to send an email to them! More likely than not, people are 100% down to help answer your question.
If you don't know who to contact with questions about Olin, info@olin.edu is a great place to start, or connect directly with Olin students!
Tip #3: Organize your options
Organization is key in everything you do. It is a skill that will serve you well during your first semester of college, so why not practice it beforehand?
In many cases, students typically rank their colleges into three categories - safety schools, target schools, and reach schools. To explain them very briefly, safety schools are schools that you have an almost guaranteed acceptance in, target schools are schools that you have a decent chance at getting into (your application and stats are at or above what they require), and reach schools are schools that you may have a chance at but are very competitive to get into altogether. You would definitely want to include a mix of all these types of schools because different institutions offer different options for their students. While "reach" schools may be known for their prestige, they often offer amazing financial aid packages - look at Olin! Everyone attending Olin receives the Olin Tuition Scholarship that covers half of their tuition throughout all four years (plus, Olin is committed to meeting 100% of students' demonstrated financial need)! Applying to "safety" schools will likely give you a backup plan with attending a college for the following year!
Organizing your schools in this type of split allows you to focus on a certain category and research all of them in a certain period of time. This allows no room for procrastination and it will help you become a more informed applicant when applying to these schools, whether it be through your college application, supplements, or interviews.
I hope you found these tips useful and use them during your college application journey. We really hope you find the college of your dreams and become an informed applicant throughout this process.
You know what they say: Shoot for the moon. If you fail, at least you'll land amongst the stars.
Thanks for reading!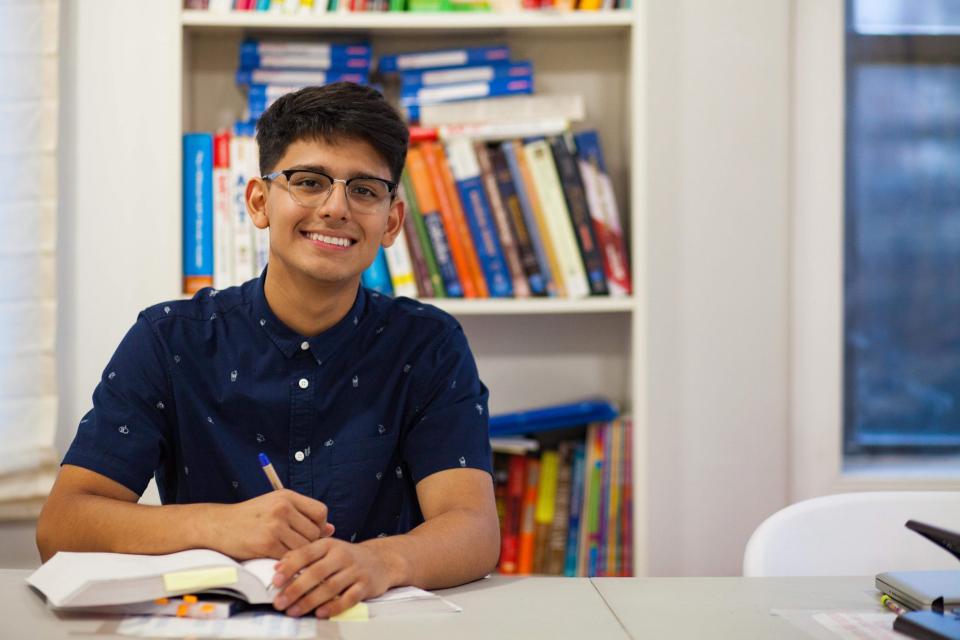 Walter Villa is a rising sophomore studying Engineering with Computing and a content creator for Olin's Office of Admission and Financial Aid.