Students Become the Teachers at the 2020 Summer Institute
Olin College's annual Summer Institute aims to support the design of student-centered learning experiences for educators around the world who are engaged in curricular change efforts at their own institutions. Through the weeklong program's many workshops, immersive design exercises, and presentations, participants learn about new approaches to STEM education and discover what's unique about the Olin culture.
A key concept explored during the program is that of designing student-centered learning experiences by seeing students themselves as valued co-creators. This learning principle was on full display at the virtual 2020 Summer Institute, which brought in students as active participants and co-designers in many sessions. Student-led socials, student-faculty interactions and other activities modelled this perspective throughout the week, and the heightened student involvement allowed attendees to "soak in" Olin culture without being on campus. Students supported a faculty-led workshop on Participatory Design and provided insightful perspectives in the chats. Participants were impressed with the students and actively solicited their opinions during Q&As.
Students take the lead
Given this year's emphasis on student involvement, a question arose during the planning process: What better way to demonstrate Olin's student-centric approach than to invite students to create their own workshop? A mix of Olin students and alumni—two recent graduates, two rising juniors, and two student assistants—rose to the challenge.
The students set out to design an Imaginative User Design workshop based on their experiences in Olin's User-Oriented Collaborative Design class. In this session, they observe, interview, and interact with user groups, then design products and services that create value for the people intended to use it. Their goal in using the class as the basis for the workshop was to help participants understand the basics of user-centered design and basic prototyping practices.
During the 90-minute workshop, the student facilitators shared their first-hand experiences of what it's like to learn in a typical Olin class, and created opportunities for participants to practice user-oriented design steps on a small scale. The students led participants through the process of designing and prototyping something that could help a user group with a specific set of interests and needs. Participants quickly prototyped their solution and then explained it to a group of others who helped them to consider their design's usefulness and capability to address their end user's needs.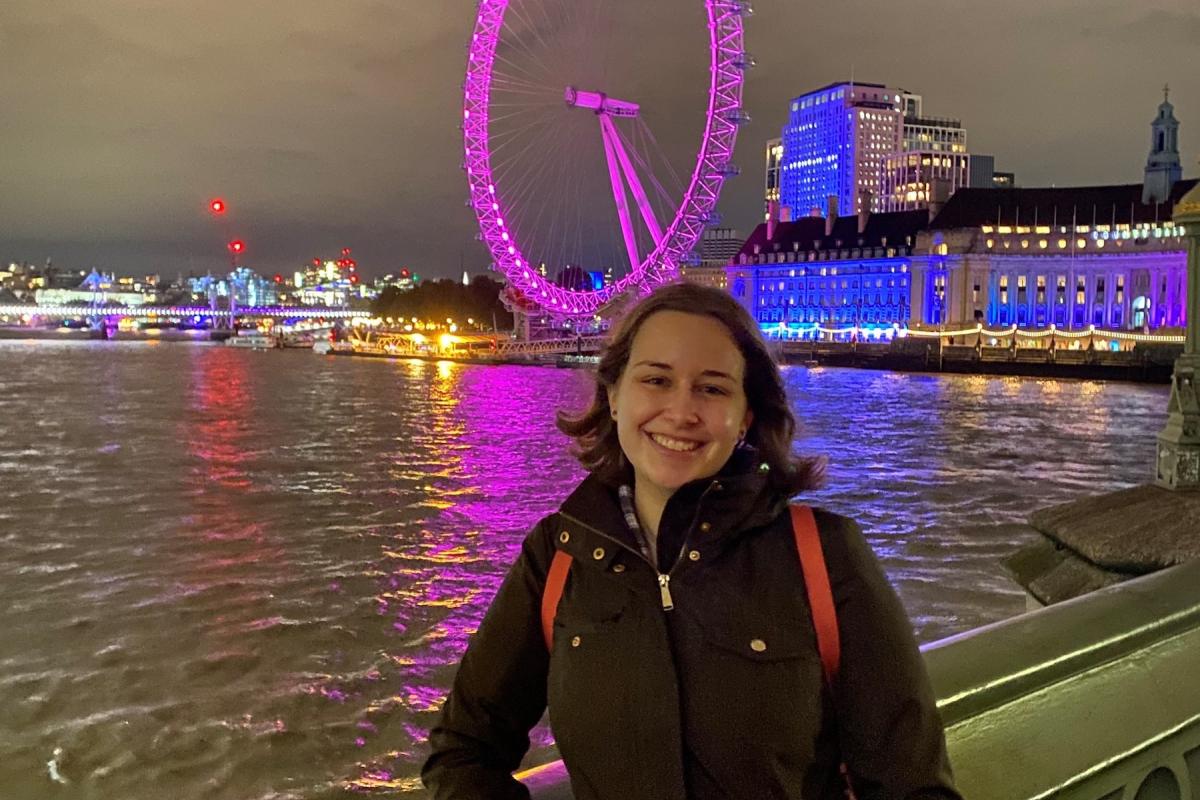 The kind, supportive words
I received from participants nourished my heart and reminded me how extraordinary Olin is for empowering their students to be innovative teachers.
Julia Benton
Class of 2022
Opportunities for growth
The wide range of Imaginative User Design attendees indicate that this approach has a broad appeal. Participants came from diverse backgrounds—higher education and K12, engineering and non-engineering—and included a professor from Ahmedabad University in India; a professor of Nursing from Quinnipiac University; a professor of an Executive MBA Program from the University of Ottawa; and a high school math teacher from St. Louis, Missouri, as well as a handful of students.
According to feedback about the workshop, participants appreciated learning from the student facilitators in the main workshop setting and in their virtual breakout rooms run by the students. "I liked that it was so hands-on. Students did a great job," wrote one participant. According to another, "I liked hearing the students reflect and then teach about their experience."
The Olin students, too, acquired a new perspective on their own education. The student facilitators felt empowered by the opportunity to take charge of sharing Olin's pedagogical practice, and they appreciated the chance to practice being facilitators and presenters. "I gained an incredibly passionate, empathetic community of fellow Olin members and international educators," says Julia Benton, '22. "The kind, supportive words I received from participants nourished my heart and reminded me how extraordinary Olin is for empowering their students to be innovative teachers."
See a User-Oriented Collaborative Design video, and learn more about the Olin Summer Institute.
Olin students had a similarly valuable experience.
"Working alongside Olin professors while designing our workshop helped me begin to understand everything that goes into designing the courses I take at Olin, and it gave me a deeper appreciation for how much our professors value our perspectives and experiences as students."
Mason Grabowski
Olin Class of 2022