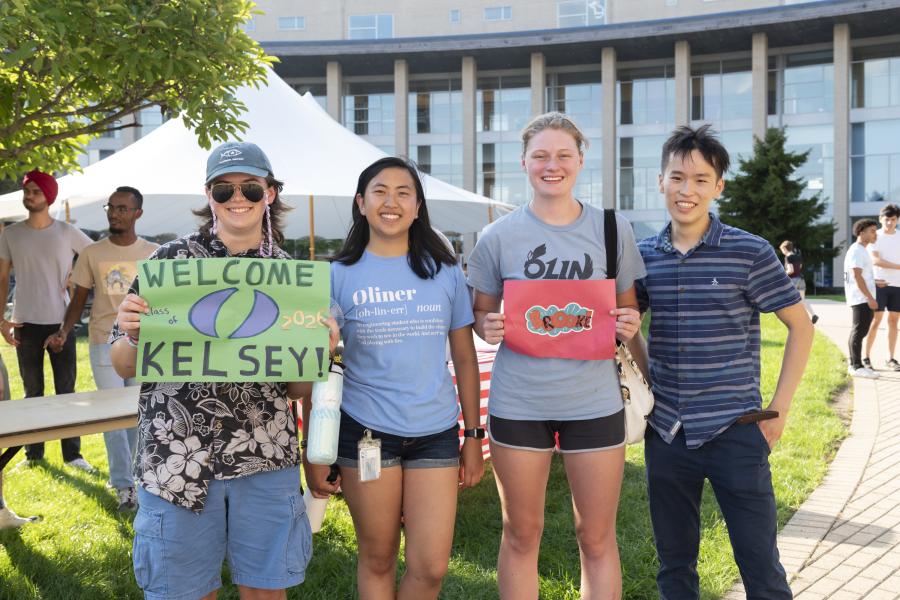 Date
Wednesday, September 21, 2022 - 10:00AM EST
Location
Olin College of Engineering
Convocation is an opportunity for the entire Olin community to come together to welcome the Class of 2026.
The centerpiece of this year's Convocation will be engagement with the book What Can a Body Do? How We Meet the Built World, by Sara Hendren, Associate Professor of Arts, Humanities and Design at Olin.
The event takes place Wednesday, September 21 , from 10:00 a.m. to 12:30 p.m. It includes a procession, a lecture by Professor Hendren, a community art activity, and a community lunch.
Convocation is the event that celebrates the Olin summer book. The Olin summer reading program involves the whole community, including incoming students, in a common intellectual experience, and it provides the basis for our first all-community gathering of the academic year: This program is supported by a generous gift from the Class of 2006, thus linking those in our community who came before us with those who are about to join us. 
The ideas explored in What Can a Body Do? are deeply resonant with Olin's vision of Engineering for Everyone. The community art activity builds on themes from the book: critique, repair, adaptation, remaking, editing and retrofitting, and how these practices allow us to build a more inclusive world.
In advance of Convocation, community members are invited to connect with each other while discussing What Can a Body Do?
Schedule of Events
 9:45 A.M.  - First years assemble on great lawn
10:00 A.M. - Remainder of community gather on Oval for Welcome Procession
10:15 A.M. - Book Discussion: What Can a Body Do? with Sara Hendren
11:00 A.M. - Creative Community Activity