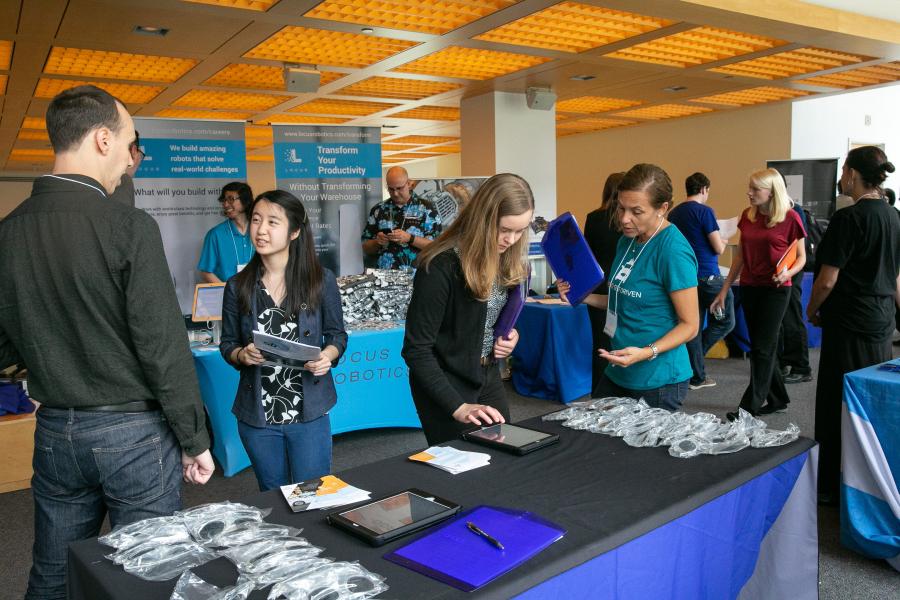 Date
Friday, November 04, 2022 - 1:00PM EST
Location
Virtual (on Handshake)
Virtual ECFC Career Fair
The Engineering Career Fair Collaborative's mission is to connect companies in innovative fields including robotics, energy, medical devices, transportation, and design with undergraduate and graduate students at one of six New England based engineering programs. This event is a collaboration between Olin College, Harvard University, Boston University, Tufts University, Massachusetts Institute of Technology, and Yale University.

The event will be hosted online using Boston University's Handshake platform.

For Employers
Attending employers must:
- Plan to actively hire in the next year for full-time positions and/or internships.
- Seek mechanical, environmental, electrical, chemical, or biomedical engineering majors for positions within these fields.

Note: This event is not open to companies only offering software engineering positions.
Employer Registration
For Students
To Register, log into your Handshake account to view the career fair. See the list of registered employers and express your interest by submitting an RSVP.
Please note that it is best to take several steps in advance of the November 4th date, as first-come, first-served sign-ups with employers begin on October 24th and continue on a rolling basis until the event day.
Student RSVP