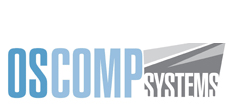 Optimization of Key System Components for Revolutionary Hybrid Rotor Compression Technology
OsComp has developed a breakthrough multiphase compression technology that significantly reduces the operating and capital costs of wellhead production. OsComp is drastically changing the existing technology, so any existing third party subcomponents are not optimized for OsComp's application.
The SCOPE team has been tasked with optimizing a critical component of the compressor. A significant part of the project is not only designing the subcomponent, but also analyzing and predicting the relevant conditions to create testing procedures for the designs.
Faculty Advisor
Jessica Townsend
Matt Neal, angel advisor
Team Members
Wyatt Andree
Molly Gutcher
Elena Koukina
Keith McWhorter, Babson MBA
Johannes Santen
Connor Stokes