Hi everyone! My name is Ishaan Oberoi, and I am a first-year at Olin. I am currently planning on majoring in Mechanical Engineering and exploring entrepreneurship.
I hadn't heard about Olin until fall of my junior year. I was working on some SAT practice problems in a lounge at a robotics competition. A mentor that I had known for years from another team came up to me to ask me how I was doing. She asked me if I had given thought as to which college I was going to apply to. I listed off some big-name engineering schools I had heard of, but said I wasn't sure since I was still a junior. I hadn't really researched any schools up to that point and hadn't visited any schools.
She told me I had to apply to Olin and that it would be the perfect place for me. She mentioned that it was almost all project-based learning and effectively "FIRST Robotics College" (her words, not mine, and there are tons of people here who didn't do FIRST Robotics in high school). I kept it in mind but didn't really take Olin seriously until later.
In the summer before my senior year, I started researching colleges more thoroughly. When talking to my counselor about which colleges to apply to, I listed off some of the top engineering schools that I was considering, but I didn't mention Olin since I wasn't really considering it then. At the end of our meeting, she told me I should try applying to Olin since it's the "next MIT" (again, her words, not mine). I decided that if I had time after submitting my other applications, I would apply to Olin.
I finally took Olin seriously when meeting Susan Brisson from the Office of Admission & Financial Aid. She had come to my school for an Olin information session, and I was the only one who attended. It was amazing to talk to her and understand what the school is all about. She talked about the curriculum and the "making" culture at the school - something I highly valued. Throughout high school, I felt I learned more from working on my FIRST Robotics team and making things with my hands than I did in classes. I learned how to use the knowledge I gained rather than regurgitate it on a test. The making culture and project-based learning at Olin matched that.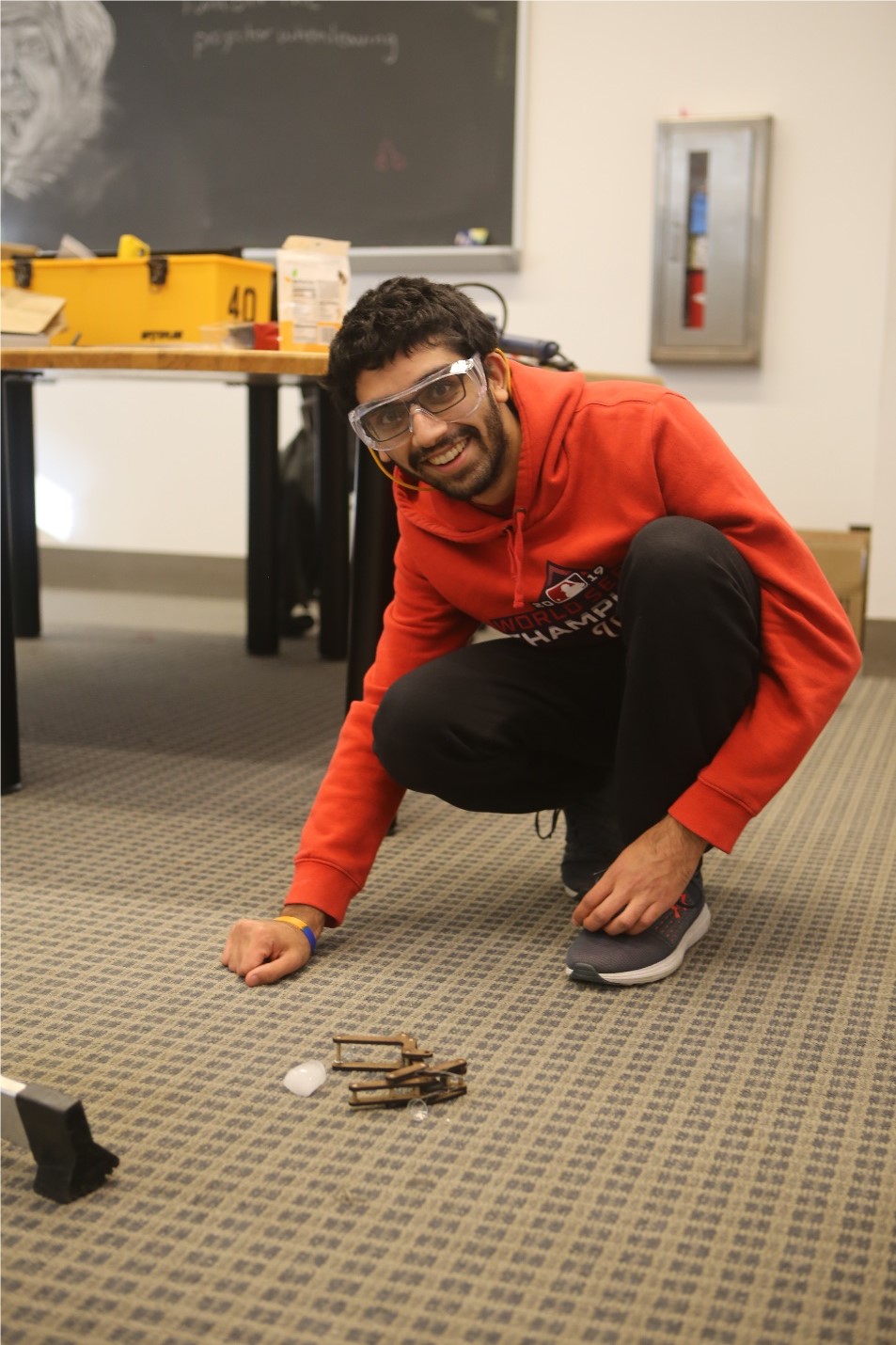 Me with my Design Nature hopper on hopper day
This was reinforced by a message I received from a current Olin senior. I had signed up for a mailing list of some sort, and in the email the student talked about all the hands-on projects she had done. She had worked on everything from glassblowing to building robots. It was clear that she was having fun and had the ability to do things that she was passionate about.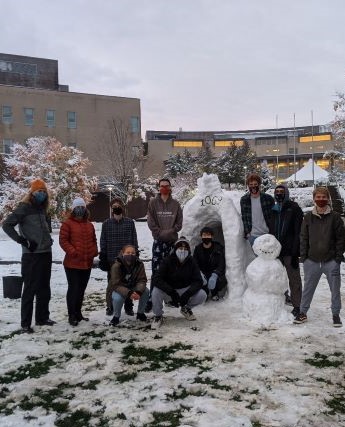 We built an igloo and snowman when it snowed!
After these interactions, I knew I had to apply to Olin. At Candidates' Weekend, the second phase of Olin's admission process, it was clear to me that I made the right decision to apply to Olin since it truly felt like somewhere I could call home.
If you've read this far and are still unsure whether you should apply to Olin, or any other school, check out my previous blog on finding the right fit for you: "5 Tips for Unpacking 'Best Fit'"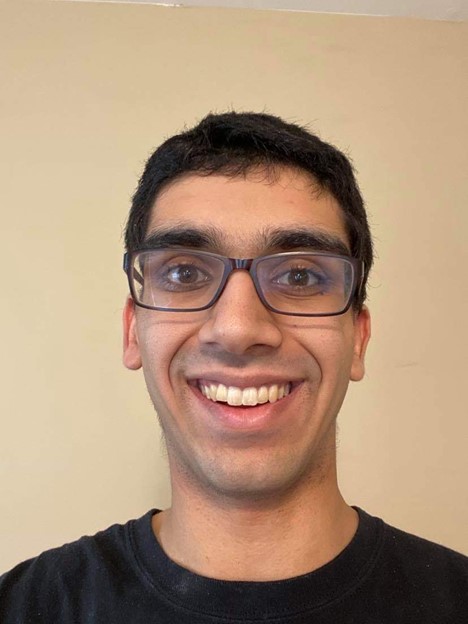 Ishaan Oberoi is a first year Mechanical Engineering student who enjoys robotics, riding roller coasters, playing the piano, swimming, and the outdoors.