Hi! I'm Vedaant, a first-year international student at Olin. I'm interested in lots of things: playing my piano, biking, theatre, bad puns, Sherlock (the TV series), sunsets, nature, wildlife, food, food, and, well, food. It's my 7th week at Olin (already?), but I'm loving it! My classmates are likeable, the professors are super cool, the administration is very helpful, and the workload isn't overwhelming (Pass/No Record! More on that later). Olin all (all in all, geddit? *sorry*), I'm so glad to be here at Olin!
Except, I'm not ­at ­Olin. Yet.
I'm writing this from Bangalore, India, and my entire Olin experience 'til now has been through my 7-by-12-inch 18-by-31-cm Olin laptop screen.
Yup, you guessed right. It's 2020 (cue ominous music).
Picture this: I'm starting college, my life's biggest transition yet. For an international student, there are daunting cultural differences, and I find myself rephrasing sentences mid-thought because even English is spoken differently here from my high school in India. Doesn't help that I'm a bit shy, awkward, and take a while to trust people. And with a brutal 9.5-hour time difference, I wake up right when most Oliners go to bed.
To top it off, 83% of my class is living on-campus (with lots of strict COVID-19 testing and social distancing guidelines). Possibly lifelong friendships are being forged, independent adult identities are being discovered, "excellent" food from the dining hall is being eaten (this one especially hurts), while I've never met anyone from the Olin community in-person (my Candidates' Weekend was over a video call, too).
A perfect recipe for:
Isolation,
Stress, and
A horrible sleep schedule
…Right?
Not at all!
The faculty and staff at Olin have done a LOT to make my life easier:
Sleep: Afternoon classes are especially tough for me, and three of my five courses were taught in the afternoon. Guess what Olin did?
An entire course was designed in a week, just for us five first-years studying remotely from Asia, taught early in the morning at Olin, just so we have two fewer afternoon classes. Soon, they shifted all afternoon classes to early morning. Professors, SPARCs (Olin-speak for teaching assistants), and even a few on-campus students wake up early in the morning just so we get to sleep on time. The result: The entire week, my classes end by 9:00 PM.
Stress: Something I didn't know until classes started is that, at Olin, the first semester is Pass/No Record. In other words: no grades. The aim is to help students adapt to Olin's unique learning style and difficult first-semester life transitioning without the huge additional pressure of grades. And it works. Pass/No Record has made me much less stressed about academic performance and more focused on enjoying classes! In fact, I work extra hard because I've become so passionate about all my classes and don't worry about the results. I could write a separate blog just on Olin classes (maybe I will), but in summary, I feel that at Olin, it's less teaching and more learning.
Lastly, loneliness: Frankly speaking, I've been feeling this disconnect from the 83 other first-years. And this time, there's no magic pill. Although most of my classmates are open-minded,  relatable, and very proactive in conducting events for everyone to get to know each other better, the mix of my introversion, cultural differences, and the fact that, except for classes, I'm rarely awake when they are, makes it difficult to form deep connections. My Olin experience hasn't been perfect. Yet, somehow, I feel a part of the Olin community. From the most sweeping decisions to the subtlest of words, the students, faculty, and administration have done a lot to make sure that the fourteen remote first-years aren't excluded. Sometimes, I genuinely forget that I'm on the other side of the world.
But the main reason I'm happy with Olin is not just that I'm getting enough sleep at night, that classes aren't boring lectures, that I don't have to worry about grades, that my classmates are fun, or that QEA (that's Quantitative Engineering Analysis) professors play music for early-arriving students to guess the song while waiting for the rest to join the class.
I'm glad to be at Olin because, more than anything, Olin is a college that cares. Everything I spoke about above is nothing but examples of that. I'm seen as a living human being, who needs sleep, acknowledgment, and most of all, empathy. It's everywhere: from the emails informing us of rescheduled classes, to when upperclassmen ask how I'm feeling in SPARC check-ins, to when a professor told us that it's OK to submit an assignment a few hours late instead of staying up at night to finish it. In my opinion, everything else about Olin, from the student-centered curriculum to the small size, derives from this fundamental humanity.
My college decision involved a full-blown panic attack on the night of May 1st. I finally chose Olin because of its interesting curriculum and small community, but I got much, much more. Right now, I think I made the right choice. You're wrong, Mycroft - caring is an advantage (told you I love Sherlock!).
Now, if only they would send me a hoodie.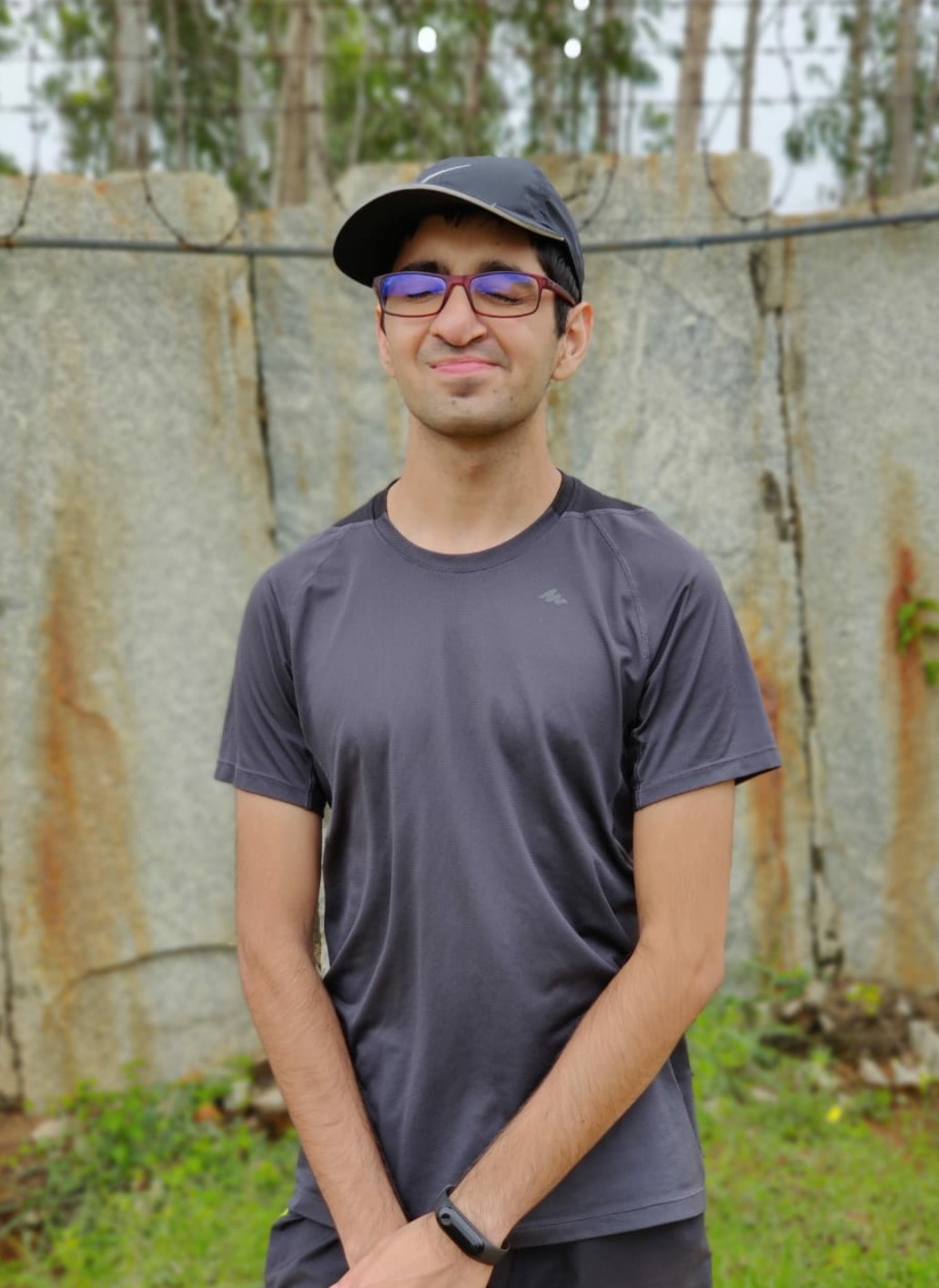 Vedaant Kuchhal is a first-year international student from Bangalore, India. He doesn't usually wear black and is very shy of having his photo taken.