Hi! My name is Shree Madan (she/her) and I'm a member of the class of 2024! A little bit about myself:
I'm from California and I'm a pre-med Engineering major with a Bioengineering concentration. I'm absolutely fascinated with the human body and its crazy functions but specifically want to pursue a career in medical research to really make a difference in the quality of people's lives. However, I sometimes think to myself and wonder why I thought I should come to a school that doesn't even have a designated bioengineering or pre-med major.
I should preface this by mentioning that Olin was the only school outside of California that I was seriously considering because I really wanted to be near home with my family. When I was deciding on schools, I had a couple of options with strong programs, including a school near home with a strong bioengineering program where on the weekends I could go home to my family and see my best friend who would only be an hour away. It came down to this school or Olin, and most of my extended family and friends assumed I would go to the school near home. So imagine everyone's surprise when I committed to a school 3000 miles away from essentially everyone in my life.
However, this wasn't a surprise to my parents or my best friend, who knew that Olin would be the perfect place for me. I've talked generally about the community in my last post, so I won't repeat all of that, however for me it came down to the support I would receive from that community at Olin. I knew that coming to Olin meant I would need to work harder to make a course plan and figure out classes I needed to satisfy my interests and fulfill the entry requirements for medical school. It would mean that I would need to cross-register at Olin's partner colleges (Babson College, Wellesley College, and Brandeis University) to find the upper-level bio classes specific to my major and being pre-med. But since I've been here, I've realized that with every challenge I've faced, I've had the support of so many people around me. Whether that means friends who listen to me rant about whatever latest bio concepts I'm fascinated with or crying to members of our Post-Graduate Planning office about not knowing what I want to do with my life (which is absolutely okay!! Just took me a second to realize that!). I've even emailed professors at 2 am with the subject line of "More bioE confusion pt.3," and the next day they'll meet with me just to help me figure out what courses I should take the next semester.
I went to a decently large high school, and one thing I clearly remember is feeling like I was constantly drowning in a sea of people. When it came to college, I knew I wanted to avoid that at all costs. To be honest, I can't picture myself at another university, but I do know that the kind of support I easily receive at Olin may not come so easily at other places with thousands of students to help.
Olin is a place that will work with you to achieve your goals. One example is that I knew coming in that I wanted to study abroad. I've always known that I wanted to do a semester in South Korea (or London… it's a flexible decision), and going abroad was a non-negotiable for me. I know where, when, and what I want to study, and even though studying abroad is difficult with pre-med due to the many course requirements, I've had so much help from Courtney Beach, our International Programs Coordinator, in figuring out how to make that work for me. Even if you aren't looking to do things as out of the box as I have, being at Olin means that no matter what life throws at you during the next four years, you will have so many people ready to help you, from administration to faculty to students.
This was a very long-winded way of me saying that I chose Olin for the community, and being completely honest, when I first got here and realized the difficulty of figuring out the road ahead of me, I questioned whether or not I could do it. Every time I have those doubts, I'm reminded that I'm not facing this road alone. Yes, I committed to Olin on April 30, 2020, right before the enrollment deadline, but since then I have chosen Olin time and time again. Every time I've felt lost or scared or unsure of what I want, I've soon felt happy or excited or revitalized by the energy of our campus.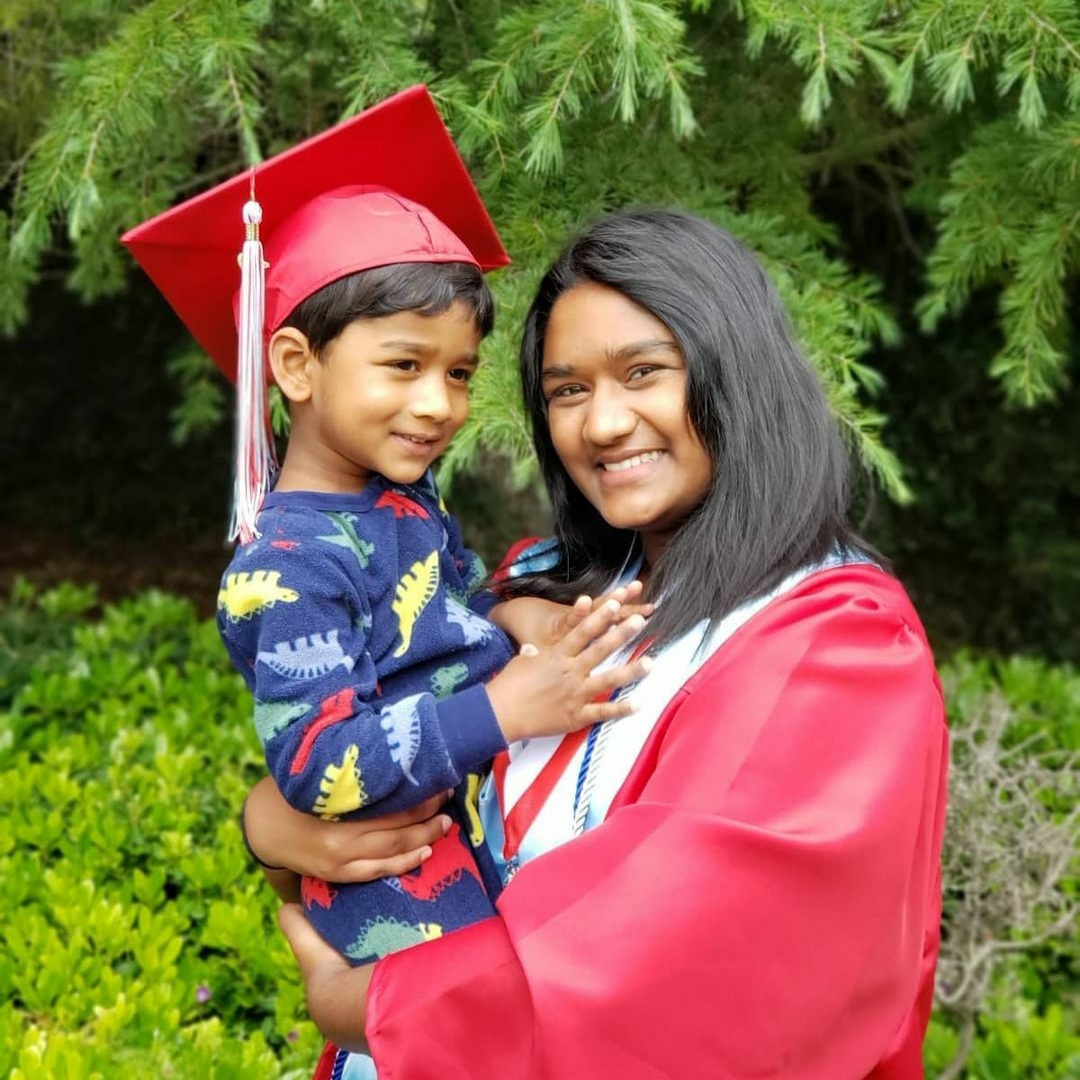 Shree Madan is an Engineering major with a Bioengineering concentration from Northern California with a small baking obsession.