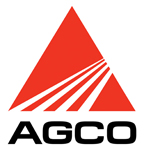 Autonomous Transfer of Fluids/Materials to Crop Sprayers in the Field
Agricultural sprayers like AGCO's RoGator, TerraGator, and SpraCoupe are used on large scale farms and co-ops. These sprayers have on-board fluid reservoirs that need to be refilled many times per day. They become sophisticated and are highly automated, but the process of refilling this reservoir still requires human intervention. This unsolved problem is holding back the development of a completely autonomous sprayer.
The AGCO team is tasked with creating a proof-of-concept system which enables an AGCO SpraCoupe to refill its fluid reservoir from an external tank without human assistance. The system will allow the sprayer to automatically:
Create and release a dripless coupling between the sprayer and tank
Detect and identify the tank
Pump fluid from the tank into the sprayer
Detect fluid levels in the sprayer tank and halt when full
This proof-of-concept system will provide valuable insight into the challenges and problems of commercializing an autonomous fluid reloading system.
Faculty Advisor
Scott Harris
Team Members
Emily Durfee, Babson MBA
Jason Curtis
Jaime McCandless
Richard Pratt
Scott Thomson
Xavier Ziemba