Annual Giving to the Olin Fund
Donating to the Olin Fund gives us flexibility to meet essential needs.
The Olin Fund provides unrestricted, immediate-use dollars that support Olin's innovative curriculum, dedicated faculty, and meaningful programming that makes our student experience unique.
Olin's 50% scholarship and tuition alone do not cover the full cost of an Olin education. Along with special funds, grants and the endowment draw, the Olin Fund provides a critical source of revenue to help bridge this gap.
In 2020-21, the Olin Fund represented 46% percent of the total philanthropic dollars raised for the College.
An unrestricted annual fund gift provides Olin with powerful financial flexibility to meet core commitments and support new initiatives, ensuring that we can continue to be an innovative leader of engineering education for the next generation and that we can make engineering accessible for everyone. Simply put your generous gift will go to where it is needed most.
Beginning with our first graduating class in 2006, Olin alumni have recognized Olin's profound impact on their careers and their lives with generous philanthropic support.
Last year, 48% of alumni made a gift to Olin.
Donate Today!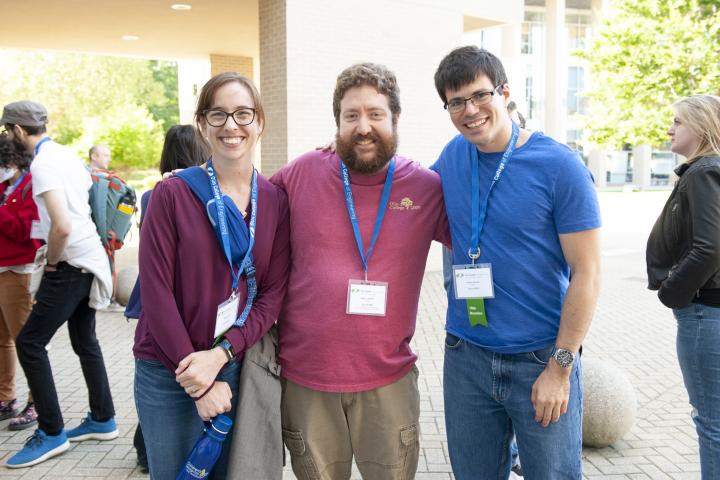 ---
Graduating classes have a tradition of expressing their appreciation for Olin in the form of a Class gift.
The Summer Book Program provides a selected reading and distribution to students as well as expenses related to Convocation activities to discuss the reading.  
The Green Initiatives Fund supports tangible projects that promote sustainability and environmental awareness on campus.
The Sports & Recreation Fund allows for the purchase of goods and services which contribute to sports and other recreation activities for Olin students. 
The Stockrooms Fund provides materials to all students (consumable - like acrylic, metal, wood, foam, and digital printing supplies as well as non-consumable like hand tools, storage, and drying racks).
The Passionate Pursuits Fund provides support for non-degree credit for personal artistic, humanistic, philanthropic and technical interests.  
The Project-Based Learning Fund supports the expansion of the project-based curriculum at Olin, by funding materials and equipment for class projects. 
The Tools Collection Fund purchases community tools that Olin students can access and use at any time for class or personal projects. The tools are stored in the Library as they are not owned by a particular course like those tools for Design Nature or SCOPE.
The Alumni Merit Scholarship Fund aims to reduce the amount of debt a student graduates with from Olin. The fund's long-term goal is to eventually restore the full-tuition merit scholarship. The Alumni Merit Scholarship awards $250 to 7th or 8th semester seniors completing their degree. 
The Campus Enhancements Fund supports campus community connection and engagement with tangible areas of improvement. For 2019, that meant installing speakers for music in the service area of the dining hall and an outdoor bench. For 2021, the fund created more outdoor and open-air space to allow community members to be together. 
The DEI Fund supports increased opportunities for more on-campus speakers and events that promote the ideals of diversity, equity and inclusion. If funds allow, it can support conference attendance for people of disenfranchised backgrounds. 
Class gifts of Current Use Funds:
The Student-Alumni Engagement Fund supports alums guest speakers for engaging, hands-on, project-based talks or mini-courses offered to current Olin students as a curriculum supplement
The Apple Orchard Fund provided the resources to plant a small apple tree orchard on the Olin College campus. (No additional gifts are needed at this time.) 
This fund provides assistive devices to current community members so they receive the support that they need to enjoy their work on Olin's campus. 
This fund supported the relocation, repurposing and redecoration of the on-campus therapy room located on the 3rd floor of the Campus Center into a Wellness and Engagement space for students where on-campus counseling occurs. On-campus hours have increased to better meet student needs.
---