Alum Designs Affordable Assistive Devices in Tanzania
October 31, 2023
Eamon O'Brien '21 co-founded Kyaro in 2019 to produce cost-effective, sturdy, appealing assistive devices for East African people with disabilities.
Eamon O'Brien '21 is using his engineering knowledge to improve access and break down barriers by building appropriate assistive devices for people with disabilities in East Africa. O'Brien is the chief operating officer and co-founder of Kyaro Assistive Tech, an NGO located in Arusha, Tanzania.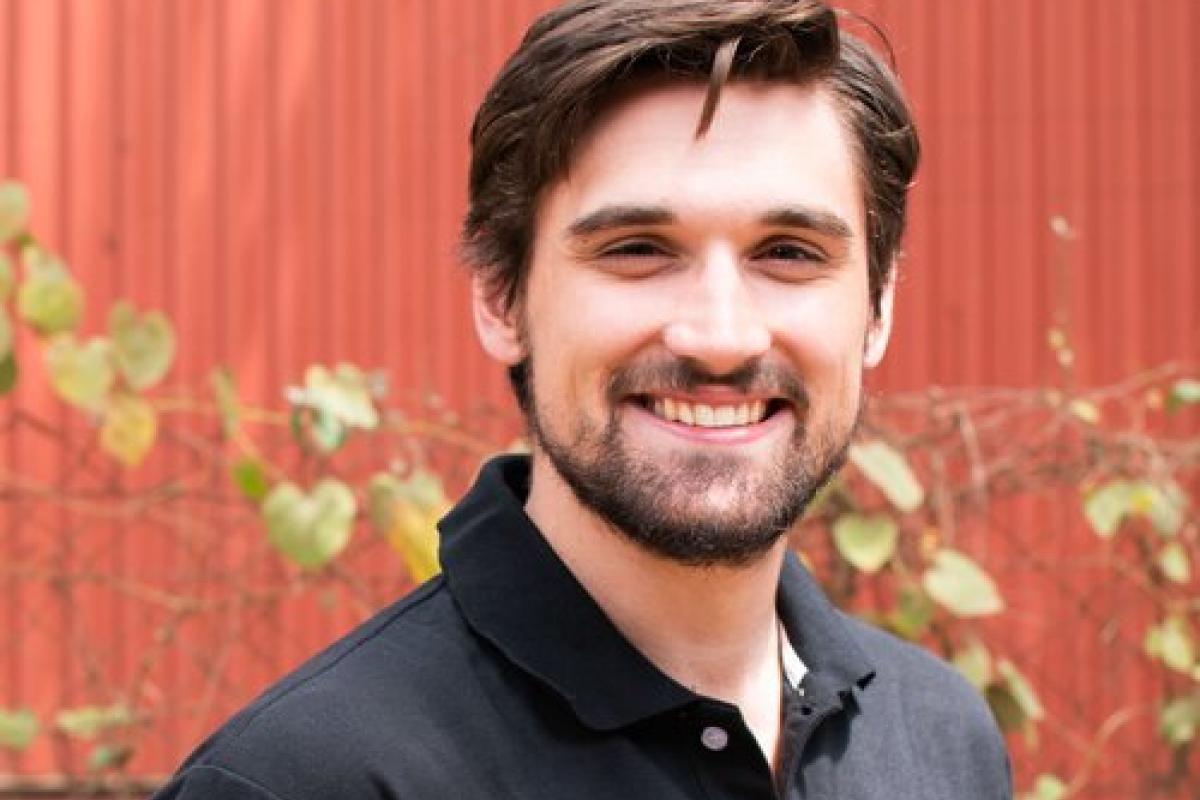 Kyaro exists because there are millions of people in East Africa who have disabilities, and very few of them have access to the assistive devices they need to fully live their lives.
Eamon O'Brien '21
Kyaro Co-founder and COO
This lack of access to assistive devices is caused by several factors, such as the high cost of importing tools like wheelchairs and walkers from overseas; the fact that such devices are not built to withstand the challenging environments in East Africa; and the powerful social stigma against disability that exists in this area.
"Kyaro tries to design devices that address the problem in those three areas, making them affordable, appropriate for specific use cases in East Africa, and appealing to the people that live here," says O'Brien. "We want to make design decisions that move assistive technology away from a scarlet letter to being a cool thing that people want to use and show to their friends and families."
Some of the many assistive devices that Kyaro has created include an active wheelchair designed to give users mobility in rugged environments at an affordable price (around $200 USD) and a rolling gait trainer made for people who can't stand independently but want to work toward walking. All of their products are also made from locally sourced materials for easy repair and maintenance.
The seeds for what would eventually become Kyaro were planted in 2018 when O'Brien was volunteering in Tanzania and met his eventual co-founder Colman Ndetembea, who was studying engineering at the time at Mbeya University of Science and Technology. The pair were assigned to work with Sudi Muli, an occupational therapist who was being limited by what he could achieve with his patients because of a lack of proper equipment.
"The issues Sudi described led us to build a multipurpose wheelchair for use at the Jaffery Academy Special Education Needs unit in Arusha," says O'Brien. After completing his volunteering and graduating from Olin with his degree in mechanical engineering, O'Brien took on a job as a manufacturing engineer in the States before moving to Tanzania five months ago to work full-time for Kyaro.
In addition to Kyaro's Tanzanian employees, the NGO has also partnered with Olin since summer 2021 to bring engineering student volunteers over to Tanzania. This past summer's group helped design a postural support seat for babies and toddlers who are too small to use a wheelchair; an attachment to easily convert a wheelchair into an efficient hand-powered tricycle; and an easy-to-use wheelchair instruction manual that uses illustrations and simple Swahili phrases to help ensure that people will continue to use and maintain their assistive devices for longer periods of time.
For O'Brien, dedicating his career to this kind of work is a fulfilling way to utilize his engineering know how for the greater good.
"Sometimes when engineers work for big companies, they end up feeling disillusioned and like there are a lot of problems in the world that they are actively making worse," he says. "What I've learned from starting a nonprofit is that there are smart, skilled, motivated people spending their careers working on each of these problems, while also making a good living and supporting their families."