May 13, 2022
Medical technology visionary Kate Garrett '06 is making a difference in the world through healthcare innovations.
A California native, Kate Garrett '06 comes from a family of entrepreneurs and engineers. When her high school physics teacher and mentor asked her what she wanted to do with her life, she already knew her goal.
"I wanted to go into business and run companies someday, and he told me that the number one background for Fortune 500 CEOs was engineering," Garrett recalls. "'Engineers run the world,' he told me, and that sounded like a smart route to me."
While considering engineering programs, Garrett's high school guidance counselor—who knew Duncan Murdoch, former vice president for external relations and enrollment and instrumental in founding the college—introduced her to then-brand-new Olin.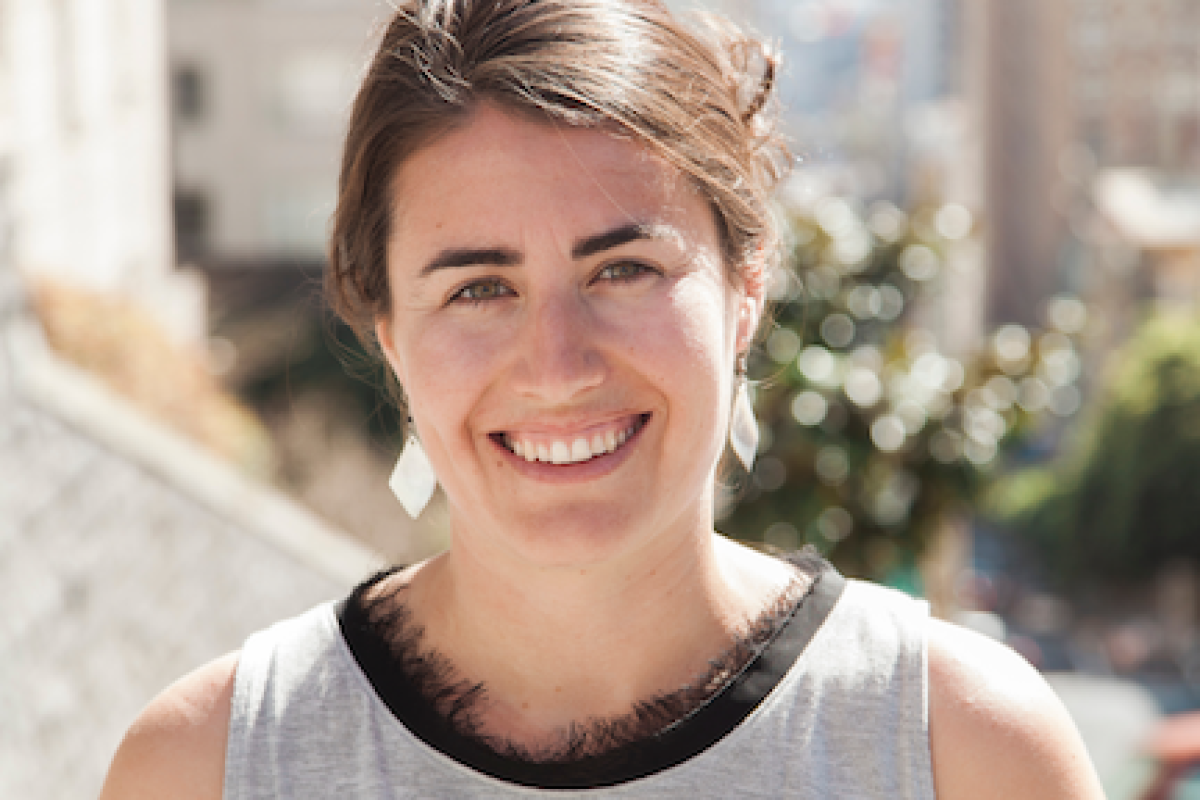 I was looking for an engineering program
but I was also interested in extracurriculars, sports, creating—all kinds of things. My counselor told me about Olin and its really alternative approach, and it was love at first 'website.' I knew that this is what I was looking for."
Kate Garrett
Class of 2006
Garrett chose mechanical engineering, building on her affinity for hands-on learning and building things like LEGO sets, but she wasn't sure what sector to go into. During the summer of her sophomore year, Debbie Chachra connected her to a medical technology startup that needed an intern, which turned out to be a life-changing opportunity.
"The company was working on a non-invasive option for prenatal testing instead of the then-standard of amniocentesis," says Garrett. "I loved the human impact and solving real problems. I realized that healthcare is a really powerful way to change people's lives, and I was hooked."
Garrett also loved the fast-paced culture and energy of the startup—and the feeling was mutual, so she continued to work at the company after that initial summer internship. After graduating with Olin's inaugural class, Garrett then moved back to the West Coast to work as an R&D engineer for another medical technology startup called Pathway Medical.
"After five years at Pathway, I ultimately wanted to see not how you make the technology, but how you decide what to make. What's the problem to solve, and which is the right solution?" says Garrett. "The company's CEO told me about the Stanford Biodesign Innovation Fellowship, which was all about that front end of innovation. We had an open pass to the hospital to see the needs of real patients and come up with real solutions."
During that year at Stanford, Garrett learned that patients on ventilators contracted pneumonia at a higher rate, so she worked on creating new innovations to help lower this risk. This work on Ventilator Acquired Pneumonia (VAP) spurred Garrett and a fellow student to co-found Ciel Medical in 2012. Garrett remained as CEO until the successful medical technology company was acquired in 2017.
Today, Garrett is managing partner at Sonder Capital, where she invests in and helps build early-stage medical technology companies. She is also assistant director of the Stanford Biodesign Innovation Fellowship, where she also teaches.
"My life goal is to change a billion people's lives through technology innovation," says Garrett. "It's ambitious but achievable, because I think you really can have that kind of impact through healthcare innovation. I've seen the possibility of this through my work and the work of others, and I'm committed to that purpose for the rest of my career."
---