2022 Year in Review: Our Top Twelve Stories
January 4, 2023
It's now 2023! To start the new year, we're taking a look back at some of our favorite Olin stories from 2022.

Presidential Inauguration, Facebook whistleblowing, alumni sustainability, small satellites, engineering with purpose, bold visions, autonomous robotics, new partnerships - 2022 (and these stories) had it all.
On January 14, 2022, we published a story about Riva Gulassa '15 who was working for a project called Tidal at X, the moonshot factory (formerly Google X) and was employing a background in mechanical engineering and a passion for sustainability to help protect the world's oceans by making the seafood industry more sustainable.
---
In March, building on the topic of sustainability, we spoke with two Olin alumni who are using their knack for technological innovation and careful problem-solving to increase yield and sustainability on their Midwestern family farm.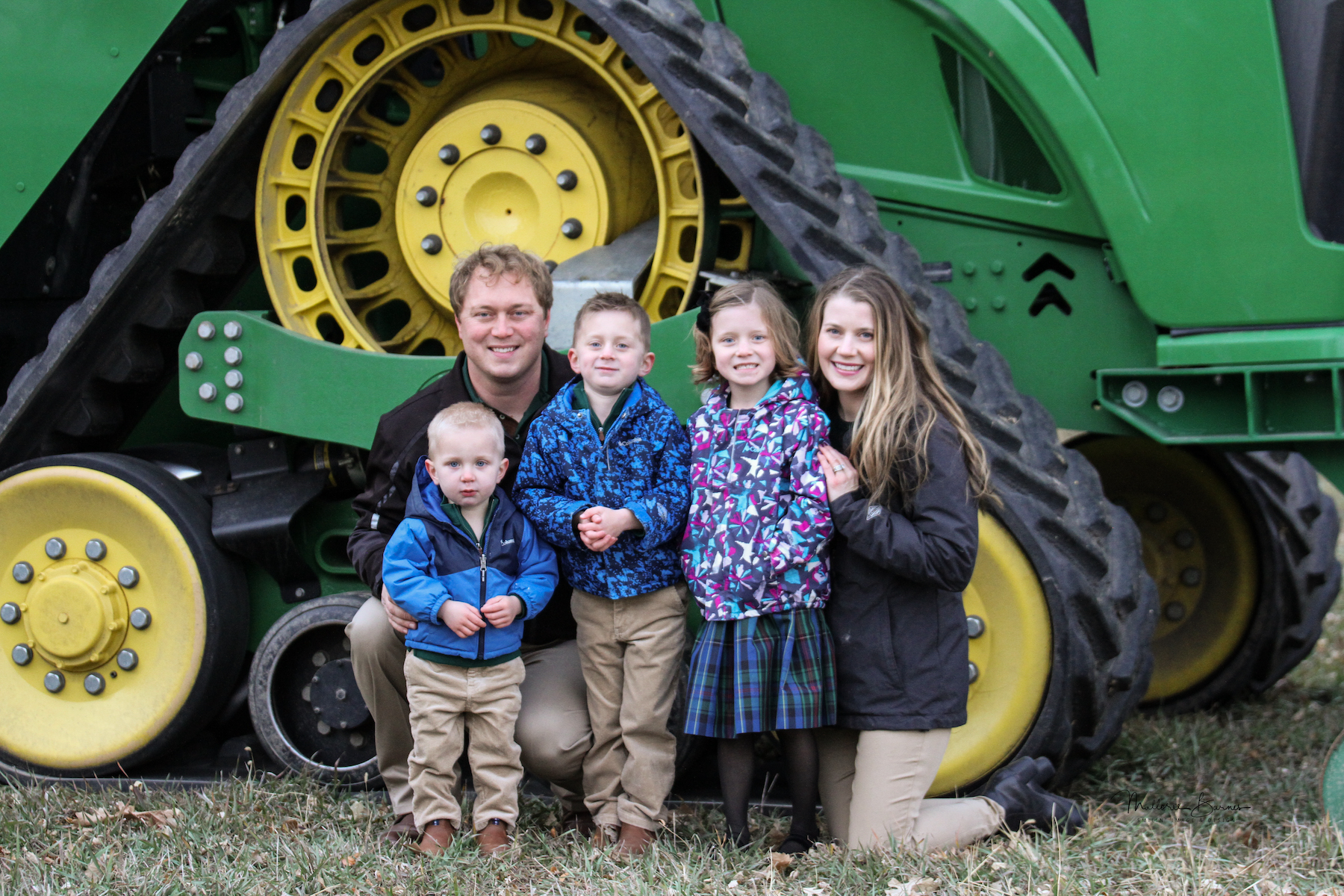 ---
Later in March, we learned that the SWARM-EX satellite mission that Olin students and faculty lead Dr. Whitney Lohmeyer had been working on for two years was selected by NASA's 2022 CubeSat Launch Initiative (CSLI). This meant that the agency will now provide the Olin team with launch services required to launch their small satellites to Low Earth Orbit, in 2023! Stay tuned for more!

---
Frances Haugen '06, returned to campus on Thursday, April 28 to speak to a crowd of Olin students, faculty and staff, and guests from Wellesley and Babson in the Norden Auditorium. Haugen shared her personal and professional path working on ranking algorithms at Google, Pinterest, Yelp and Facebook, and ultimately why she made the courageous decision to blow the whistle on Facebook in 2021.

---
On May 5, 2022, Olin College celebrated a milestone event two years in the making—the long-awaited and much celebrated inauguration of its second president and first Black woman president, Dr. Gilda A. Barabino.

---
During the spring semester, Olin's creative, triple-wide course called STEP revolutionized how students learned and made things. Twenty-three Olin students and four faculty embarked on a new experiment together—working side-by-side to tackle a "messy," real-world challenge from start to finish.

---
On Sunday, May 15, during an unusually warm spring day, Olin College celebrated the Class of 2022 at Commencement in the tent on the Great Lawn. Hundreds of friends and family members joined Olin faculty, staff, students, alumni, trustees and friends to wish Olin's newest graduates well.

---
As we shared in September, a team led by Olin Assistant Professor Emily Tow and including eight Olin students, as well as members from Harmony Desalting, the U.S. Coast Guard Academy, and the Massachusetts Institute of Technology (MIT), earned the top prize—$150,000—in the "More Water Less Concentrate" competition.

---
Through its vision of "Engineering for Everyone," Olin College has partnered with the Kendall Square Association and HBCUs, expanding what's possible for the young people and industries of Cambridge by building an impact studio in Cambridge called The Mirror. We wrote about this bold vision in October.

---
Born out of a need for community and connection during the pandemic, two recent Olin College alumnae created a new model for sustainable cultural change at Microsoft Cambridge. Their distributed leadership approach is now being recognized by company leadership and industry networks alike.

---
In December we published a story about Leif Jentoft '09 and how he's filling gaps in the supply chain with intelligent, autonomous robotics. Spending his summers tinkering with things in the Northwoods as a kid, Leif received an important piece of advice from his dad: "Make sure you build something valuable, not just cool." For Jentoft, his dad's advice from long ago still rings true.

---
In Jean Huang's introductory Biology class, "Think Like a Biologist," students and professor engaged in a unique partnership with local compost company, Black Earth Compost, who sponsored the lab portion of the class for the entire fall semester. "This class is a great example of the potential of impact-centered education," says Mark Somerville, provost and professor of electrical engineering and physics. Besides Mark, we spoke to students in the class, as well as Professor Huang, to find out more about the novel educational approach in our final story of the year.